Why the Turkish Elections Matter for Pakistan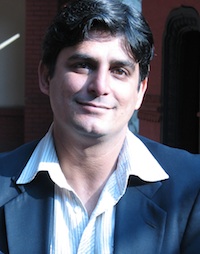 In Pakistan, a fog of uncertainty blankets the horizon. The problems within have made us less than popular without. Still, there are countries, though very few, where Pakistanis are greeted with smiles at airports and markets. Thus the atmosphere contaminated with war and terror cannot hide the silver lining around the dark clouds perpetually overhead.
Perhaps the friendliest of nations towards Pakistan is Turkey. General elections in Turkey will be held on June 12. And while the elections seem to be about continuing Turkish prosperity by giving incumbent Prime Minister Recep Tayyip ErdoÄŸan and his Justice and Development Party, the AKP, a third term in office, the result will also have consequences for a battered Pakistan.
While mounting US pressure and criticism shakes any remaining world confidence in Pakistan, Turkey seems to continue to support Pakistan with sensible initiatives. The Islamabad-Istanbul train snaking through Iranian territory ensures the supply of Europe-bound vital exports reaching Istanbul in less than a fortnight. Container-laden ships take two months to reach Istanbul from Karachi at a much higher freight cost. And only Turkish guarantees can lead to the signing of the India-delayed Pakistan-Iran gas pipeline.
In fact, trade has never been a one-sided affair between the two countries. Turkey has done plenty to facilitate access for Pakistani goods to European markets via Istanbul. With the return of an AKP government in power by mid-June, Ankara would be ready to support Pakistan more vigorously. On its part, Pakistan has to snub vested interests in its Civil Aviation Authority, which have been denying landing rights to Turkish Airlines in Islamabad, Lahore, Peshawar and elsewhere. An influential and allegedly corrupt pro-Middle Eastern aviation lobby in the CAA has not only deprived the national flag carrier of its prized North American routes but also denied landing rights to many world-class competitors. With quick connections and better service, Pakistani and Turkish students, businessmen and tourists would all experience an enhanced exchange of ideas and goods.
In fact, there is little doubt Pakistan would greatly benefit from Turkey's continued friendship and mentorship. With the sixth strongest economy in Europe, Turkey has now surpassed many of the European nations that opposed its entry to the EU.
Pakistan-Turkey relations reach even farther still. Given the role Ankara has assumed in bridging ties between Pakistan and Afghanistan, an AKP win means much to Pakistan. Like Pakistan, Turkey has been a proponent of political engagement with the Taliban and their isolation from Al-Qaeda. Turkey has offered to open a representative office for the Taliban on Turkish soil. And it is not just Washington and Brussels that are at peace with the idea: Afghanistan, Pakistan and Iran too are comfortable with greater Turkish role in resolving the crisis. It is the Taliban, though, that have raised concerns. They have questioned Turkey's ability to remain neutral given that the country is a US ally and NATO member state with a footprint in Afghanistan. The Turkish foreign minister, Dr Ahmet DavutoÄŸlu, has laid the groundwork for the representative office strategy and an AKP victory could ensure his stay in the driver's seat to take the process forward.
And it looks like the AKP will be victorious again.
Seen as charismatic in the Muslim world and to his supporters, and arrogant in Israel and to his political opponents at home, ErdoÄŸan is likely to lead his party to the corridors of power with more support than ever before: perhaps as much as 50% of the vote. So while the June 12 elections are the most heated contest in recent memory for the nation of 74 million, they pose no real worries for the incumbent. In the 2007 elections, the AKP bagged 47% of the votes (and that too was up from 42% in the 2004 elections). In 2007, the next two largest parties, the Republican People's Party (CHP) and the Nationalist Movement Party (MHP), garnered 21% and 14% of the vote respectively. Such an impressive scorecard for the AKP stems from its sincere technocrats who have proven their mettle in the public arena with their hard work and transparency.
Since the AKP first won elections in 2002, Turkey has come a long way on the path to democratisation. While the 2007 elections resulted in AKP's manifest victory, the September 2010 referendum resulted in amendments to the military-charted 1982 Constitution and proved to be a game-changer. Out of 50 million voting Turks, 58% voted "yes" in the September 2010 referendum. This clear win led to a flurry of pleas by human rights groups to prosecute the leaders of a 1980 military coup, as their immunity was also stripped away by public will. So while Pakistani courts declare Pervez Musharraf an absconder, their Turkish counterparts have started imprisoning 'serving' top generals as they try them for failed infamous coup attempts in 2003.
It is clear that even for apathetic Pakistani politicians there are many lessons to be learned from Turkey's many successes. Ironically, Pakistani political parties have not sent election observers to see for themselves what it takes to win over a majority of the voters for a third term in the face of a bitterly opposed military leadership.
Instead of kneeling to Washington, Islamabad should learn from the success story of Ankara.
Next