Why do Pakistanis Complain So Much?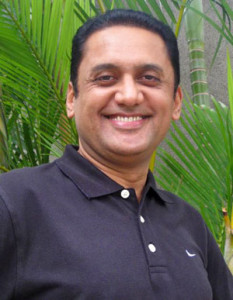 I live in Hong Kong but spend about half my time travelling, mostly in Asia and the Middle East. I also visit Pakistan at least twice a year. It's a fact that most people, within Pakistan or outside it, do not have a positive outlook towards life. They complain more and compliment less. They whine about imperfections and take the good stuff for granted. They are always thinking about what they don't have and are never grateful for what they do have. As a result, they are unhappy and miserable most of the time. Unfortunately, that's how most people choose to live their lives.
But during my last week in Karachi I felt that my fellow Pakistanis might be beating everyone else in terms of whining and complaining. Everyone seems to be on a mission — to share bad news and spread gloom and doom. Here are their top three complaints and my take on them:
1. Everything is so expensive; making a living is extremely difficult; poverty is at its peak; life is tougher than ever. Here's what I see:
* Every restaurant is packed, whether it's Butler's Chocolate Café that sells 500-rupee coffee, or BBQ Tonite which has now expanded to three floors, or Al Sajjad at the Creek that plans to double its capacity from 1,000 to 2,000 this month. You'd say these are for the rich. Earlier in July, I was in Kharadar. The 16-rupee bun-kabab thela has expanded to a mini café and was more crowded than ever. A poor guy can still eat a full meal for Rs 20 or less.
* All flights are full, both domestic and international. We couldn't get a confirmed seat for Skardu. Again, if you think that doesn't represent the common people, check the trains and buses from Karachi to other cities and provinces — there are more services than ever and still more crowded than ever. How can so many people afford to travel?
* A friend of mine has been looking for drivers for his office and maasis (domestic helpers) for the home for months now, but can't get anyone despite the high salaries he is willing to pay. Where are all the jobless people?
* What used to be luxuries for most middle-class people just a few years ago seem to have become necessities now — mobile phones for kids, cars, air-conditioners in apartments, Wi-Fi Internet access and expensive schools, but many still seem to be living beyond their means, and complaining.
2. We don't even have basic facilities like electricity; power failures are at their worst. Here's what I see:
* Fact: The amount of electricity generated per year has gone up from 77 billion kw to 91 billion kw in five years! The official consumption has remained consistent at 72 billion kw. So what's the explanation? A huge amount of electricity is consumed illegally, not just by people with connections, but also by the common public.
* Nobody seems to be bothered about conserving power: air-conditioners and lights are left on when not used; unnecessary lighting is used at most weddings and parties and the list goes on.
* Most retail outlets open around noon and stay open till late night, not fully utilising the daylight.
* Considering the above, a few hours of power shutdowns each day should be expected. It seems that most areas experience loadshedding at specified hours daily — much better than the indefinite shutdowns that I remember from a few years ago.
3. Traffic conditions are bad; there's no development. Nothing can be farther from the truth, as I see it:
* I see new roads and flyover bridges every time I visit Karachi. I see traffic conditions improving and travel time shortening between many parts of the city.
* Anyone who doesn't like traffic should move from big cities to small towns, or stay at home. Traffic is part of development and a sign of progress. How would you feel if the roads were empty?
Yes, we do have issues in our country, but playing the blame game won't help anyone. What would help is a positive perspective on the issues, an attitude of responsibility, some focus on finding solutions to problems, taking action on things that are in our control and most importantly gratitude for what we do have.
Speaker's Corner is a forum for reader's views. Readers are invited to send in contributions on any subject under the sun. Contributions should be between 600-1,000 words and may be edited for space and clarity. The views expressed in these columns do not necessarily reflect Newsline's editorial policy.
Next