Hizb ut-Tahrir in Pakistan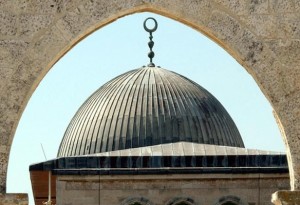 Hizb ut-Tahrir (HuT) has been in the news ever since the arrest earlier this year of Brigadier Ali Khan, who was serving at the military's General Headquarters in Rawalpindi. He was alleged to have links to HuT. According to a recent news report, long before the arrest of Brig. Ali Khan, the intelligence agencies had warned that HuT was planning an Egyptian and Tunisian style uprising in Pakistan.
HuT is a global political party. It aims to establish an 'Islamic' way of life in Muslim countries and to unify them under a caliphate. HuT was founded in 1953 in Jerusalem by the religious cleric Taqiuddin an-Nabhani. HuT is present in several European, Middle Eastern and Central Asian countries. However, it is the UK that is considered to be a main recruiting ground for HuT. Interestingly, the UK government has not explicitly banned HuT because it is a non-violent party.
In Pakistan, Hizb ut-Tahrir was established during the 1990s. For the most part, the party workers remained underground. Party members are usually highly educated and are proficient in both English and Urdu. In recent years, the only known face representing HuT in Pakistan has been University of Illinois graduate Naveed Butt. His video messages often appear on the Internet where he can be seen advocating the creation of a caliphate and censuring the Pakistani government and military for their corrupt practices.
An independent think-tank, Pak Institute for Peace Studies, based in Islamabad, presented a paper on Hizb ut-Tahrir in October 2010. According to that paper HuT considers the constitution and the democratic system of Pakistan un-Islamic. Their sole aim is to bring a caliphate to Pakistan and from there expand the struggle to establish the caliphate in the rest of the world's Islamic countries and even in non-Muslim states. Theoretically, this ideology bears close resemblance with what Zaid Hamid propagates in terms of "Ghazwa-i-Hind," with the core principles of Tehreek-i-Nifaz-i-Shariat-i-Muhammadi and also with Al-Qaeda about the establishment of a caliphate system in the Islamic countries.
The apparently non-violent stance sets Hizb ut-Tahrir apart from militant Islamic organisations in Pakistan. It is usually stated that Hizb ut-Tahrir believes in armed struggle (jihad) against hostile states only after establishing a caliphate in an Islamic country, preferably Pakistan, as opposed to the current wave of jihad. However, HuT does not expressly condemn terrorist strikes against civilian and military targets either, which makes many believe that the underlying ideology of HuT is actually not based on non-violence.
The modus operandi of HuT is to bring the personnel of military forces, the members of academia and the elite under its umbrella. Unlike usual revolutionary movements, HuT aims to bring change through the military because it is well aware that the military is the strongest institution in Pakistan. The arrest of military personnel accused of having connections with HuT corroborates that HuT is striving to achieve its goal through the military.
Before the arrest of Brigadier Ali Khan, there were at least three incidents that indicated a nexus between HuT and certain elements within the military. Seymour Hersh in his 2009 article "Defending the Arsenal" noted that HuT had recruited members of a junior officer group from a Pakistani military academy who had been sent to England for a training course. In 2009, former commanding officer of Shamsi Air Force Base Colonel Shahid Bashir, a retired PAF Squadron Leader and lawyer Nadeem Ahmad Shah and US-educated mechanical engineer Awais Ali Khan were arrested for their connections with Hizb ut-Tahrir and for leaking sensitive information to the terrorist outfit.
The slain journalist Syed Saleem Shahzad in his book, Inside Al-Qaeda and the Taliban, said that former President Musharraf's security officer Major Farooq was a member of Hizb ut-Tahrir. Saleem Shahzad wrote that it was discovered nine months after Major Farooq's posting as security officer that he was affiliated with HuT. He was arrested, later released and retired from the Pakistan military.
As far as Hizb ut-Tahrir's manifesto in Pakistan is concerned, it aims to liberate the ummah from the dominance of kufr. They don't exclude women from participating in public life; however, they forbid professions where, according to manifesto "feminism is exploited," such as modelling, being a flight attendant and being a personal secretary. The manifesto states that the caliphate would end the slavish foreign policy. Friendly relations would be established with other states, however, no economic, cultural or diplomatic relations would be maintained with hostile states that have occupied Muslim lands.
Further, the caliph would carry Islam to the whole world through propagation and jihad. The manifesto denounces Pakistan's policy of "minimum deterrence" as the caliph will seek military superiority. The caliph would not participate in the "colonist tools" such as United Nations, World Bank and International Monetary Fund. Justice and education would be for all. The nation would be trained in both religious knowledge and other natural and social sciences.
The promise of justice, education and basic necessitates could lure people easily to this organisation. Moreover, the apparent non-violent stance also plays positively for those who are sick and tired of the system.
The question is, however, can HuT achieve its high aims through a bloodless coup or will it push Pakistani society into a civil war? More importantly, is it the system that fails or the people that fail the system? Can't justice, education and basic necessities for people be achieved without a call for a caliphate across the world if we get the right people?
Click here to read about some of the letters to the editor sent in by people supporting the re-emergence of an Islamic caliphate.

Next