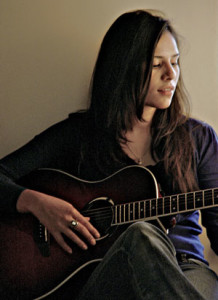 Zoe Viccaji is among those few artists who are a world in themselves — a world comprised of creativity, wonder and possibilities. From the minute I stepped into her house, she managed to surprise me with her humble, down-to-earth personality.
Perched comfortably with her legs on the couch, Viccaji ordered two cups of tea and animatedly answered all questions. She was initially worried about not being recorded properly because of a prior experience, but on ensuring that the recorder was working just fine, she proceeded with the interview.
Although I had intended to focus on Viccaji's theatre performances and music, I discovered another interesting aspect of her life: she also paints. Beside her on the wall, was a painting of an old man whom she had once seen while sitting out on the porch with her grandmother. Viccaji's work is exquisite like her character. And though she majored in painting, she soon realised she enjoyed working with people as opposed to painting by herself. "I didn't carry on with painting because I got depressed at one point, as the whole day I would be alone, just painting. You don't have the culture of a commune (in Karachi) where artists paint together. Part of the reason why I love working on music right now is because of the collaborative aspect of it. I want to work with as many people as possible in the future; it was fun to work with Strings and Bilal Khan. I would also love to do something with Noori."
Viccaji obviously loves to explore different horizons. In college, she also minored in theatre — something she always enjoyed as a child. "When we were growing up, my brother and I use to make up little plays. He'd always play the servant and I would be the begum sahib who would mistreat the servant. We would perform the play in the TV room and charge our parents Rs10 as entrance fee!"
She auditioned for a role in Chicago when she returned to Karachi and played the role of Mama Morten. Later, she also performed in Mamma Mia. Whenever she visited from college, she would always prioritise theatre over music. But Shehzad Hassan, from Vital Signs, told her to take her music seriously, "He always said, 'You mark my words, music will take over your life.' And I think it has, sort of."
Comfortably switching gears while talking about music, theatre and the arts, Viccaji was refreshingly easy to talk to. She would suddenly remember an interesting or funny anecdote and share it. "I think the first time I actually started enjoying the act of performing was when my friend Sana and I learnt all these songs, especially those by Sajjad Ali. We would put all our stuffed toys in the garden and stand on the patio (pretending we were on stage) and sing to them. I used to love performing to a garden full of stuffed toys!" she says with a nostalgic smile as she points towards her patio.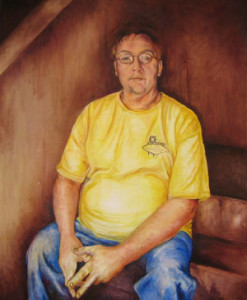 Even as a child, music had always been her escape, although she admits that some of her earliest song­­writing memories do make her cringe because they were so cheesy. "There was this one song I wrote when my dog died and I wrote it as a letter to the dog!" she laughs.
More inclined towards jazz and blues, her favourite musicians include Frank Sinatra and she takes inspiration from Ella Fitzgerald, Sara McLachlan, Jewel and Tori Amos. Jazz from the 1920s and 1930s, especially the songs written by Cole Porter, are in a class of their own, says Viccaji. And from Pakistan, Nazia Hassan has inspired her as a performer. "It's not so much her voice but her demeanour that I love. She was such a composed and elegant person, there was no show sha."
Zoe Viccaji is also determined to sing the kind of songs she likes. "Why do I have to sing songs to cater to the public? A lot of people have told me that in order to penetrate the market, I'll have to sing in Urdu. But I don't want to do that right now. I do plan on writing an Urdu piece with someone, and if I can be in on the melody and words from the beginning, I'm okay with that."
Coke Studio's producer, Rohail Hyatt, always knew of her, says Viccaji, but was hesitant to ask her to do the backing vocals because he thought it would be an insult to ask a lead singer to do this. But her reaction was totally different: "No way, of course I would want to be a backing vocalist on Coke Studio. Even if I'm the person holding the sheets, I would want to be a part of Coke Studio!"
Her ideas are unconventional, and she comes across as a person who looks at the bigger picture. On inquiring why she hasn't had a solo performance on Coke Studio, she maintains that although she was offered a solo performance, she prefers being in the background. "I think it's an issue over here, people always feel like they have to be a star, but to have a good production you will always need a good team working behind the scenes. [I feel] if you want to make good music, you can't always be at the forefront of things. Doing backing vocals has been the best learning experience ever."
One thing about Viccaji that shines through is her passion and her zeal to do more than just singing and performing. She also works part-time for a consulting company that operates in the social sector, ensuring that the social work being done is effective and sustainable. While music and art have a social impact, to Viccaji they feel like selfish pursuits that do not really give back to society the way social work does. Which is why, says Viccaji, "I think that social work is something I want to continue doing."
Currently in New York attending music and acting classes, Viccaji understands the need to further hone her talent while staying true to herself. "You know, a lot of people here think they need to put on this face or act, but I've been very specific about not going beyond what I am."
This profile was originally published in the August 2011 issue of Newsline under the headline "A Little Bit of Everything."
Next