Viral videos are the most common type of viral phenomena which show how thoughts, trends and information are now disseminated across the globe. Random films, clips, animations etc. find viewership among millions as they are shared on social media sites, and these videos then, thanks to instant communication, go viral owing to their humorous, shocking or informative content.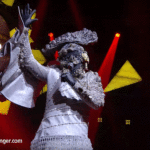 An emotionally evocative performance from a popular singing competition in Asia – The Mask Singer, where performers are required to wear elaborate costumes and masks to conceal their identities – was YouTube's top trending video of the year. While the show is produced in Korea, Thailand, Vietnam and China, the video for this particular performance, 'Until We Will Become Dust — Oyster Masked | THE MASK SINGER 2' from Thailand, garnered 181 million views with its blend of passion and wit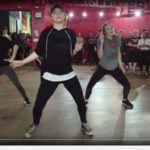 The second video on YouTube's top 10 trending videos list, with more than 118 million views, was by Los Angeles-based choreographer, Kyle Hanagami, who choreographed a routine for the song 'Shape of You' by Ed Sheeran. The effortlessly smooth performance under the name 'ED SHEERAN — Shape of You | Kyle Hanagami Choreography,' is, according to YouTube, the most-viewed choreography video on the platform ever.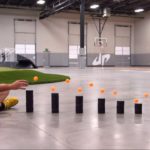 Including food and aesthetically pleasing motion-patterns are two sure-fire ways to elicit views for any video. The third on YouTube's Top Trending list, 'Ping Pong Trick Shots 3 | Dude Perfect' combines the two in one fell swoop, documenting different ping pong tricks with household items and Oreos, in one mesmerising, rhythmic clip.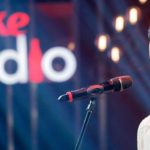 With a 100 million views, Atif Aslam's rendition of 'Tajdar-e-Haram' went viral once more in November, having been viewed in 186 countries worldwide. The 10-minute song was aired in Episode 1 of Coke Studio, Season 8, in 2015.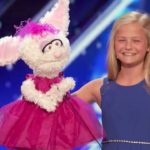 The show, America's Got Talent, manages to garner some of the most interesting contestants, with 2017's season winner's audition in the video, coming in fourth on the top ten list, with over 42 million views. The video 'Darci Lynne: 12-Year-Old Singing Ventriloquist Gets Golden Buzzer — America's Got Talent 2017' shows how the judging panel was so impressed by winner Darci Lynne Farmer, that they sent her straight to live shows.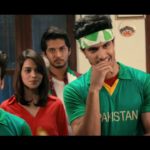 Pakistan winning the ICC Champions Trophy paved the way for innumerable pictures and tweets, with fans gloating over their team's momentous victory. One such response in the form of a TV commercial – Jazz's 'No Issue, Laylo Tissue' – which shows Pakistan's offering tissues to teary Indians weeping at India's defeat, broke records with 4.3 million views in under 19 hours.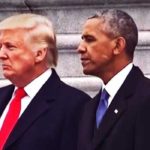 The video 'INAUGURATION DAY –A Bad Lip Reading of Donald Trump's Inauguration,' was seventh on YouTube's trending video list, with over 35 million views. The video shows Donald Trump's Inauguration Day as US President, but the original audio had been replaced with cleverly dubbed humorous one-liners and dialogue.
Next