Lost and Found in Translation
Translations have always done miracles for Urdu fiction. In fact, the Urdu literati came to know about the genres of the novel and short story through western literature and its translations. When he was still perfecting his style, Saadat Hasan Manto tried his hand at translating Russian writers. Intizar Hussain, the next Urdu fiction writer to go global, translated Stephen Crane and Chekhov. Translations, for them, infused a breath of fresh air in their writings.
Are we translating much these days? The pace may be slow, but there are some translators whose translations are always a must-read. The foremost is Muhammad Umer Memon. This year, he published the translation of Amin Malouf's Samarkand into Urdu.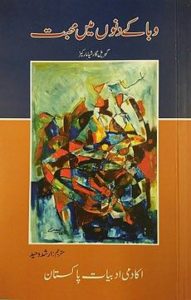 Before that, he had published translations of most of the interviews of world-renowned fiction writers. These interviews are published in three volumes, which should be considered a tool-kit for anyone interested in writing or reading fiction. Some of the masters of the art of fiction, like Gabriel Garcia Marquez, Milan Kundera, Umberto Eco, Italo Calvino, Carlos Fuentes, Graham Greene, Saul Bellow and Jorge Luis Borges, discuss their craft and their ideas of fiction.
Muhammad Umer Memon has also translated two great novels by Milan Kundera, The Unbearable Lightness of Being and The Book of Laughter and Forgetting. These two books are also going to be published by Daniyal Books in 2018.
Shahid Hameed, Muhammad Saleem-ur-Rehman, Ajmal Kamal and Asif Farrukhi, are four of our finest translators. They have translated some of the masterpieces of western fiction into Urdu.
Shahid Hameed translated two great works of Russian literature, War and Peace by Leo Tolstoy and Brothers Karamazov by Fyodor Dostoyevsky.
Saleem-ur-Rehman's translation of Homer's Odyssey is a masterpiece in itself. Ajmal Kamal's translation of Sadegh Hedayat's The Blind Owl translated as Boof-e-Kor, influenced many of the younger writers in Pakistan. Asif Farrukhi's Maut aur Qutb Numa (Death and the Pendulum), a compilation of Latin American short fiction is always worth reading for anyone interested in the genre.
Meanwhile, a new crop of translators have emerged in recent years.
Arshad Waheed's translation of Marquez's Love in the Times of Cholera was published this year. He also translated Milan Kundera's treatise on fiction criticism, The Art of the Novel, into Urdu. He had translated Kundera's Immortality a few years back.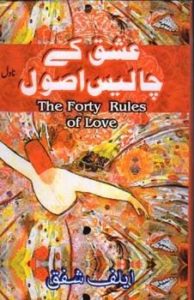 Huma Anwer is relatively new in the field, but is doing impeccable translations. She has provided very good translations of Orhan Pamuk's My Name is Red and Elif Shafak's The Forty Rules of Love.
Elif Shafak has, in fact, become a household name among fiction readers in Pakistan. Pirated and original editions of The Forty Rules of Love have been read widely in this country. The demand for this novel was so immense that there are three translations of it available in Urdu, one by Huma Anwer and the other two by Naheed Virk and Abul Farah Humayun. Some of her other novels are currently being translated.
There is a demand for fiction translations, but some publishers have found a new way of minting money. They were already notorious for publishing old editions of translations. Now, they have started compiling translations scattered in different journals into books, without informing the translators. The translators, in turn, usually do not contact the original author or publishing house. It is high time Pakistan's publishing industry began to operate within the framework of copyright laws.
Milan Kundera, Gabriel Garcia Marquez and Franz Kafka are household names for Pakistani readers because of these translations. There is a new generation of readers in Pakistan, which is tech-savvy and gets information about any new book through social media. It is now their turn to step up to the plate and translate works of fiction.
Next