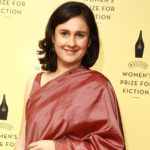 Kamila Shamsie is a Pakistani author of seven novels, including Home Fire, which was shortlisted for the Man Booker Prize 2017.
The Age of Anger by Pankaj Mishra
This work of non-fiction was written before Donald Trump's election, but it anticipates it in its erudite analysis of the political resentments at play in many different parts of the world. It's no less relevant for Pakistan than it is for America, and does more to make sense of the times we're living in than anything else I've read.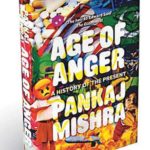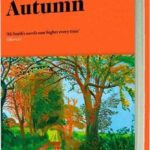 Autumn and Winter by Ali Smith
The first two in  planned four novel series, published a year apart, both these books have Ali Smith's trademark wit, humanity and ingenuity, but with the added pleasure of timeliness. Autumn, published in October 2016, worked Brexit into its storyline. Winter is set during the age of Trump. Fiction very rarely speaks so directly, and so effectively, to the moment we're living in.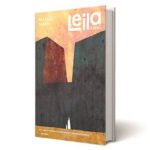 Leila by Prayaag Akbar
Set in the not too distant future, Leila is a compelling and chilling story that takes place in an unnamed Indian city, resembling Delhi. The older inhabitants of the metropolis remember a time when their city was a place of cosmopolitanism; now, it is divided up into communities (such as Tamil Brahmin Sector, and Bohra Muslim Zone), in the name of purity. There are those, of course, who refuse to accept the bigotry and exclusion of this 'pure' world, and it's with one such character — Shalini, mother of the novel's protagonist — that the story movingly begins and ends.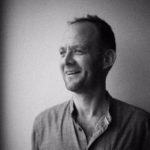 Isambard Wilkison is an Irish author and journalist currently at AFP's Asia Pacific desk in Hong Kong. He was previously The Daily Telegraph correspondent in Pakistan.
Molly Keane: A Life by Sally Phipps
Sally Phipps' biography of her mother is beautifully written, eccentric and almost as enjoyable as Keane's best, wonderfully dark novels, usually set in a part of Ireland where my grandmother lived and which I love.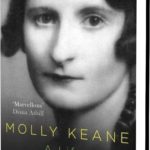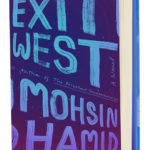 Exit West by Mohsin Hamid
I really enjoyed this. An inventive, innovative take on migration and modernity that came close to snaffling the 2017 Man Booker prize for fiction. My favourite from his stable, however, is still Moth Smoke, a novel about another time, which seems almost mythical now.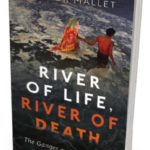 River of Life, River of Death by Victor Mallet
This is a biography of the Ganges and pulse-check of the country it runs through. It is a fascinating account of the challenges facing the river and a meditation on India's direction. Although quite different in tenor, it reminded me of Alice Albinia's excellent journey along the Indus.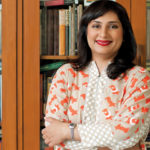 Bina Shah is a Pakistani author and columnist.
Lincoln in the Bardo by George Saunders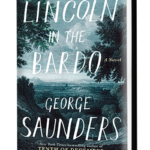 This novel by American short story writer George Saunders, won the Booker Prize in 2017. It's a spirited (in more ways than one) retelling of the death of Willie Lincoln, Abraham Lincoln's son, from the point of view of the other dead people in the crypt. I was wowed by its experimental structure, its lyrical style — the dead speak like a vulgar, out-of-control Greek chorus — and by its sheer beauty.
The Idiot by Elif Batuman
Elif Batuman of The New Yorker has written the story of Selin, a Turkish-American first-year student at Harvard. It's a novel about a lot of big things: language, knowledge, thoughts, ideas. And it's about falling in love and how disastrously that can go for an 18-year-old. This novel reminded me of my days in Cambridge, MA, as a college and grad student, and it made me laugh, so it's on my top three list.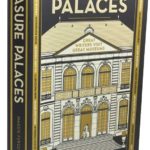 Treasure Palaces, Great Writers Visit Great Museums
This is an unusual book of essays written by top-rate writers about visiting a museum that had an impact on them. Some of the museums have classical art, others, weird things, like dolls. The book resonated because I've become more of a museum buff in recent years. I immediately began imagining writing an essay of my own about visiting the Rijksmuseum as a child and falling in love forever with one of its paintings — not the Night Watch, though!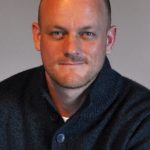 Tim Hannigan is a British travel writer and author of A Brief History of Indonesia.
Border: A Journey to the Edge of Europe by Kapka Kassabova
People have been saying 'travel writing is dead' for decades, but when a book like this comes along, you know that's nonsense. Kapka Kassabova's account of forays around the equivocal edge-lands of Greece, Bulgaria and Turkey, is beautifully written and scattered with uncanny moments.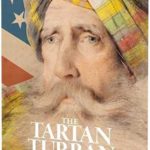 The Tartan Turban: In Search of Alexander Gardner by John Keay
John Keay cut his teeth writing about 19th-century European travellers in Central Asia, and it's great to see him return to the same territory — and to the most gloriously bizarre figure of all. He makes a brilliant job of handling the notoriously unreliable Colonel Alexander Gardner with a healthy balance of sympathy and scepticism.
The Rule of the Land: Walking Ireland's Border by Garrett Carr
2017 has been a good year for travel writing, and this odyssey — on foot — along Ireland's own partition line, in the shadow of Brexit, shows how the genre can be a vital counterweight to hard journalism in troubled times.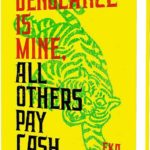 Vengeance Is Mine, All Others Pay Cash by Eka Kurniawan
Kurniawan is the Quentin Tarantino of Indonesian literature. This is his third novel to be translated into English, and while it's not quite as ambitious as his debut, Beauty is a Wound, it is still brilliantly entertaining in all its outrageous humour and violence.
Travels in a Dervish Cloak by Isambard Wilkinson
Plenty of western journalists have penned books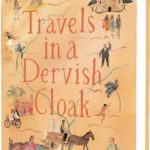 about Pakistan in recent years, but most of them go in for stern critiques of society or politics. What makes Isambard Wilkinson's book so refreshing is that it's not like that at all: it's a good, old-fashioned celebration of colour and character and humanity, the best sort of travel writing. It made me smile a lot.
Next