March 12, 2017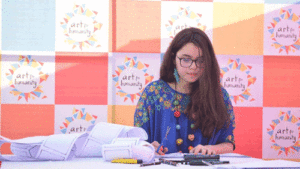 Pakistani female artist Unaiza Ali set a new Guinness World Record for 'Longest Cartoon Strip (individual)' in March 2017, with her whopping 267.38 m (877 ft 2.77 in) creation. The cartoonist and animator drew the cartoon in classical black and white comic strip-style. Showcasing the strip also proved to be a challenge, with around 50 volunteers assigned just to unroll the strip so it stayed in place during the evaluation by the Guinness World Record appraisal team.
May 22, 2017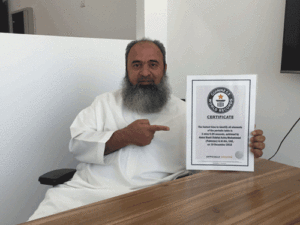 In December 2016, teacher and memory trainer Abdul Basit Siddiqi Ashiq Muhammad set his first record by identifying all the chemical elements of the Periodic Table in just 3 minutes and 9.29 seconds. When he broke this record, he pledged to set a new record in a different field every six months to inspire his students, and went on to do just that! He set a new record in May 2017 for the 'Fastest time to type a text message using the Swype technology on a smartphone,' by typing 26 words in just 17.5 seconds. And then he ventured back to his first record and proceeded to identify all the Periodic Table elements in 2 minutes and 37.42 seconds, thereby breaking his own earlier record.
June 6, 2017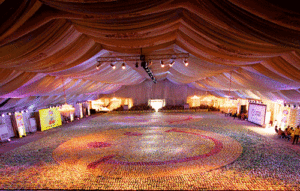 Lay's Pakistan created a new world record in June 2017, in the category of 'Largest packaged food mosaic in the world,' measuring a record-breaking 1,068.40 m² (11,500 ft² 31 in²). The mosaic depicted two smiling faces to tie in with Lay's 'Say it with a smile' campaign, and was made up of 38, 659 crisp packets of three different flavours to create the image.
June 22, 2017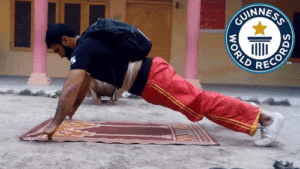 Fitness fanatic and Pakistani martial artist, Irfan Mehsood, attained his eighth Guinness World Records title and set the world record in June 2017for 'Most two finger push ups (two arms) in one minute carrying a 40 lb pack.' Mehsood completed an impressive 22 push-ups using just his thumbs during the attempt in Dera Ismail Khan. The rules for this title maintain that the body must remain straight throughout and that with each push-up the body must be lowered until at least a 90-degree angle is attained at the elbow, all the while using the same two fingers. The challenge was gruelling, but Mehsood overcame it.
September 10, 2017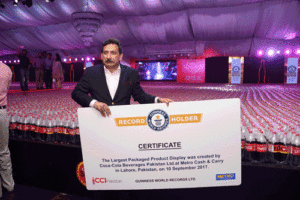 Coca-Cola Beverages Pakistan Limited broke the Guinness World Record for 'Largest packaged product display' in September 2017. The display, which was created in Lahore, measured 1,470.81 m³ (51,941 ft³ 276 in³), constituted 100,000 cases and almost one million litres of Coca-Cola. The display was long enough to cover the wing span of a Boeing 777 airplane, and took 72 hours, 100 people and 114 trucks to create.
Next