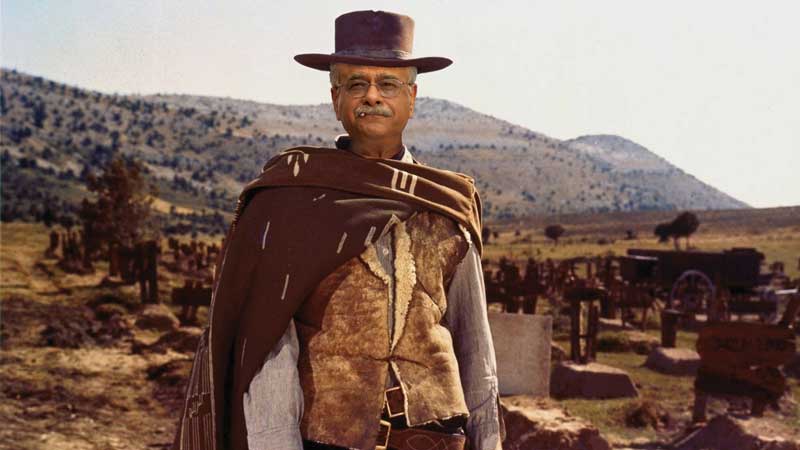 Najam Sethi, Chairman Pakistan Cricket Board
and  journalist.
Quentin Tarantino called it (The Good, the Bad and the Ugly) "The greatest achievement in the history of cinema." Naturally, I can imagine myself as Joe 'Blondie,' the good cowboy — stoic, an island unto himself. A bounty hunter after gold, greedy like everyone in real life. Moralistic in shades of grey, like everyone in real life. With gallows humour, darkly nihilistic. But relatively good. Riding into the sunset.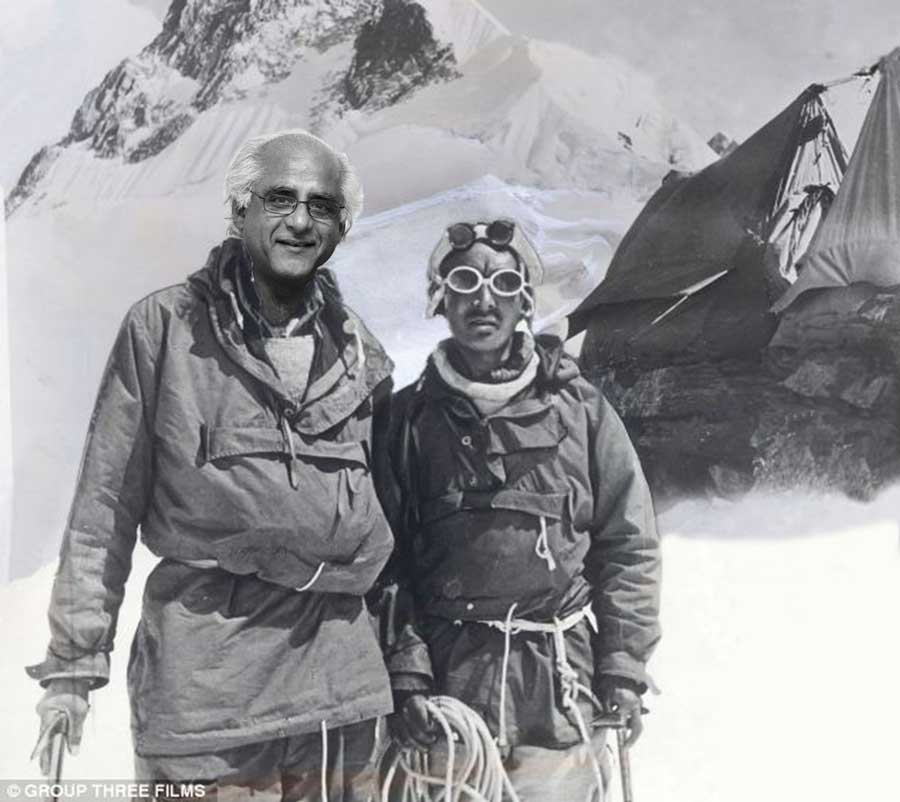 Salman Rashid, Travel writer
Eric Earle Shipton was born in 1907 and began mountaineering in his teens. By the mid-1920s he was a coffee farmer in Kenya, where he attempted to scale the highest mountains of Africa. Just a decade later, he was commissioned by the Trignometrical Survey of India to survey and map the north-central Karakorams extending into the Kun Lun Mountains of China.
This entailed surveying the hitherto little know Shaksgam River valley, then part of India (gifted by Pakistan to China in 1963) and northward across the Aghil Pass. In three months of hard mountaineering, Shipton and his three colleagues replaced the word 'unsurveyed' from maps with contour lines and courses of rivers.
Shipton died of cancer in 1977 leaving to the world six priceless volumes of mountain exploration and climbing. One gets a measure of the man's largesse of the soul after politics and intrigue — too petty for Shipton's lofty spirit to be engaged in — sidelined him from the 1953 Everest Expedition in favour of John Hunt. This despite the fact that Edmund Hillary and Tenzing Norgay went the route marked out by Shipton in his 1951 reconnaissance of Everest. And when the succesful expedition returned to England, Shipton was on the platform at Victoria Station to receive them.
For me, Shipton is like a beacon. Here, when I see nasty examples of one-upmanship among the very small community of local men and women mountaineers, I know these people know no better for they have not read Shipton's work.
From him, this greatest mountaineer-explorer of the 20th century, I have learned humility, despite huge accomplishment and achievement. For me, Eric Shipton is the man to emulate.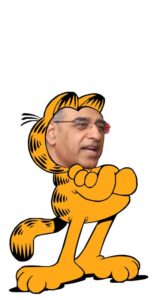 Asad Umar, MNA from PTI and former CEO, Engro Corp
I would want to be Garfield. Because he eats and sleeps all day, and does no work.
Ayesha Siddiqa, Research Associate at SOAS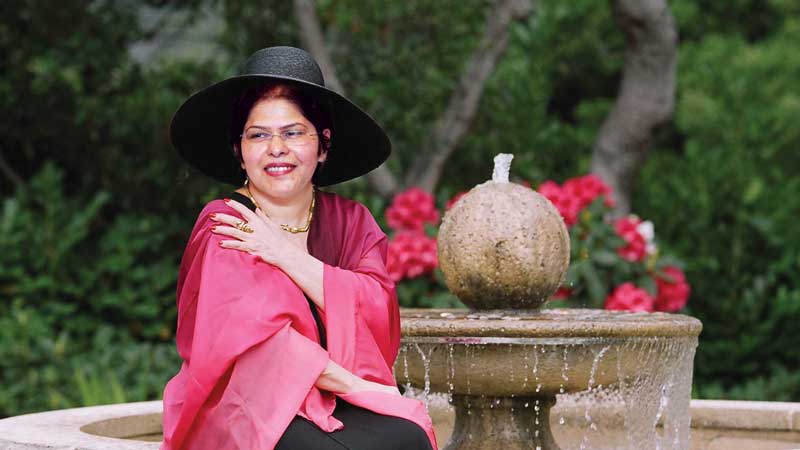 I would like to be the Latin American writer Isabel Allende. She not only writes magically, but speaks the same as well.
Having been totally mesmerised by her fiction, I heard her speak once at the Washington Cathedral. It was then that I realised how writers are performers — they have the power to capture the agony and suffering of their society and translate it into words that don't ever die. They make words and imagination dance, as did Isadora Duncan, the American dancer (1819-1898) who rebelled against all traditional forms of dancing to follow her fantasy.
I am reminded of what my novelist mother, Jamila Hashmi, said to me once when I asked her what she would want to be if given another life. She answered: a writer, a singer or a dancer. At 50, I realise how important freedom and imagination are in my life.
But then, as I close my eyes, and wake up one day, I would like to travel along the Volga with Maxim Gorky. I am in fact, born under the same sign of the zodiac as this great Russian writer, founder of socialist realism, an Aries. Born on March 28, 1868, Alexei Maximovich Peshkov, popularly know as Maxim Gorky, opposed the tsars and in the process, captured his life in the four volumes titled Mother, My Childhood, My Apprenticeship and My Universities. I would love to sit in the basement of the bakery he worked in, plotting the overthrow of an authoritarian regime.
Ayaz Amir, Columnist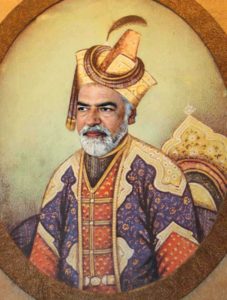 Zaheeruddin Babur would fascinate anyone. A poet, a man of letters , an aesthete and with all this, an outstanding warrior-king. But it is his personality that is so attractive: a keen eye for his own foibles, constantly in the saddle and on the march, yet always on the lookout for an evening of merry-making.
Peter Galbraith, American author academic and former diplomat.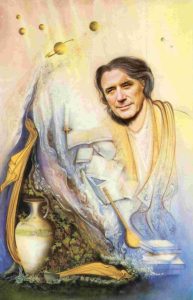 I pick Omar Khayyam, a brilliant mathematician and political advisor, who loved women, nature and beauty and who wrote poetry that, eight centuries later, speaks to us today.
My second choice is Mohammed Zia Ul Haq. If I were him, I would retire to play golf after my single undistinguished term as Chief of Army Staff, thus sparing Pakistan coups and cruelty, and sparing the rest of us his brand of intolerance and state-supported terrorism.
Aitzaz Ahsan, Lawyer and MNA from PPP
I would be Prince Dara Shikoh, because he was the rarest of blends: not just a brave warrior prince in
the best and hardiest traditions of the House of Babar, but also a poet and a Sufi: a devout follower of Mian Mir of Lahore and author of the seminal Sufi text Sakinatul Aulia.
Had he won at Samugarh (1658) and Aurangzeb been defeated, the history of South Asia and Islam, and perhaps the world, would have been different. The Sufi lost. The puritan won. But Dara did not lose for lack of valour. Ironically, he lost only because he was the more gutsy. Seeing that his army was close to making a breach on the far left, Dara descended from the safety of the howdah of his majestic elephant, straddled his royal horse and charged into the fray.
His brave intervention would have brought sure victory, except that when his Rajput allies saw the princely howdah empty, they panicked. And bolted. Dara kept shouting that he was in the thick of battle. But no one heeded. Had Dara emerged victorious that day, I believe we would be witnessing a kinder, gentler, more progressive strain of belief today. To be Dara would be the opportunity to win on that fateful battlefield, and to bend the arc of history towards a more liberal, progressive creed.
Next