Tariq Qaiser, Architect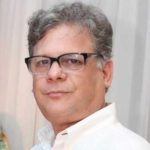 My favourite eatery is my wife Mona's kitchen! And I say this because I have invariably been disappointed by the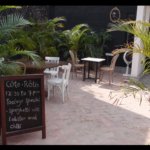 inconsistency in the food quality of most restaurants and find them ridiculously over-priced.
However, if you insist on one name then I think it would be Cote Rotie, although that too is overpriced. Oh, and Yuan Tung, the Chinese restaurant off Tariq Road. The food there is exceptionally good and consistent, and since the owner is a friend, he personally oversees the preparation of our order.
As for an eatery abroad — I mostly eat at home with my family so I have no favourites.
Bushra Ansari, Actor, singer, host, mimic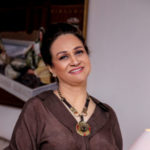 My all-time favourite restaurant is Red Lobster in Toronto, Canada. It has marvellous sea food and the best deals. I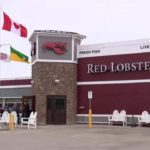 particularly look out for their rare specials when you can not only eat as much as you want, but take away as much as you want, too!
I mostly eat at home in Karachi and don't like to take risks with my food. But if I have to eat out, I head straight for Kolachi. I love it and always order mutton karahi and beef kebabs.
Umair Mirza, Lifestyle and fashion blogger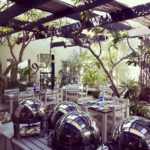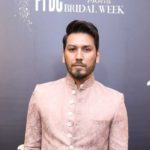 My favourite restaurant is Koel — I find the food light on the stomach and very refreshing. I particularly love their pizzas and find no one does them better. And their drinks — both shikanjbeen and tamarind — are to die for!
I hardly travel abroad but I have a favourite eatery in Dubai. The Artisan restaurant located in DIFC (Dubai International Financial Centre) serves one of the best Italian cuisines. It has amazing ambience, and a charming all-Italian staff. Their sweet beetroot salad tossed in yoghurt and hazelnut, and their creamy pumpkin soup are the best starters ever, while I love their lamb chops as the main course.
Sabira Tapal, Jewellery designer,fashion designer and socialite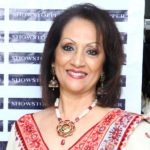 Well, I really like the new Deli and Cote Roti. I love their food, especially their seafood and steaks, and their service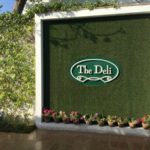 and ambience. And perhaps, as importantly, I love the fact that both are non-smoking, since I am totally anti-smoking! I don't like the two-time slot seating at Okra, otherwise I used to enjoy going there too.
As for abroad, in Bangkok my favourite is Issaya, which has the best Thai food I have ever eaten. In New York I love Beco's, which serves great Italian food, and in Sri Lanka my favourite is Black Pepper Crab — they do excellent crabs and are willing to prepare them any way you like.
Hasan Rizvi, Choreographer, event manager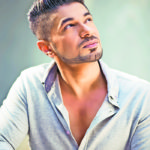 I think my favourite would be Kolachi for so many reasons. The ambience is great, the food quality is excellent and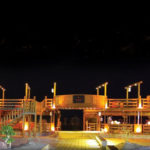 the service is unbelievable. It is not only quick, if in the rare event that the food does not meet with the satisfaction of the customer, they are over-zealous in compensating for it. And I love the fact that there is no VIP culture, and they seat on a first come first serve basis. Café Flo is a close contender, and I love the Moroccan Chicken and the steak there.
Abroad, I recently ate a rib eye steak at The Steak House in Malta, and I have to say, I have never tasted anything like it!
Sameera Raja, Curator
I am a real foodie and I love my red meat! But having said that, my favourite restaurant is Okra where I primarily eat seafood. While they serve the best food I especially love the fish there as the chef prepares it for me keeping my dietary requirements in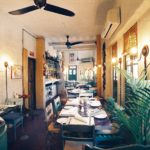 mind. I enjoy their lamb shank and burgers too, and invariably order prawns and avocado as an appetiser.
Abroad, my favourite restaurant is Hawks More in London. A steak house, it has chains in three locations in London, but the one I frequent is at Knightsbridge, where I always order a medium-rare steak, and just love it!
Frieha Altaf, Event manager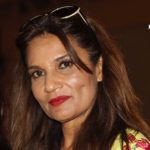 These days, I have to say my favourite eatery is Desi Gali. Getting roadside food in DHA with a delightful ambience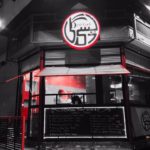 and excellent paratha, chai and chaat is nothing short of a treat.
When I go abroad, I am happy to have oysters at St Regis, Florence, or visit La Petit Maison in Dubai, which serves a mix of southern French and Italian cuisine. I love their appetisers! I am also very fond of Bagatelle in downtown Dubai.
Angie Marshall, Beautician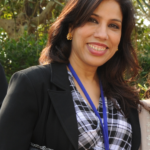 I love the open-air restaurant, Casbah at Beach Luxury Hotel. I enjoy everything on their menu but my favourite is their lobster thermidor. The best part about eating seafood there is that you can select it from a live display and they will cook it for you as per your requirements.
I love the food in Thailand, and even enjoy the spicy roadside seafood there. However, Café Des Amis, Pattaya, is always an amazing experience, and their beef fillet with peppercorn sauce is fabulous.
The writer is a freelance journalist based in Karachi. She also works at Hum television.
Next