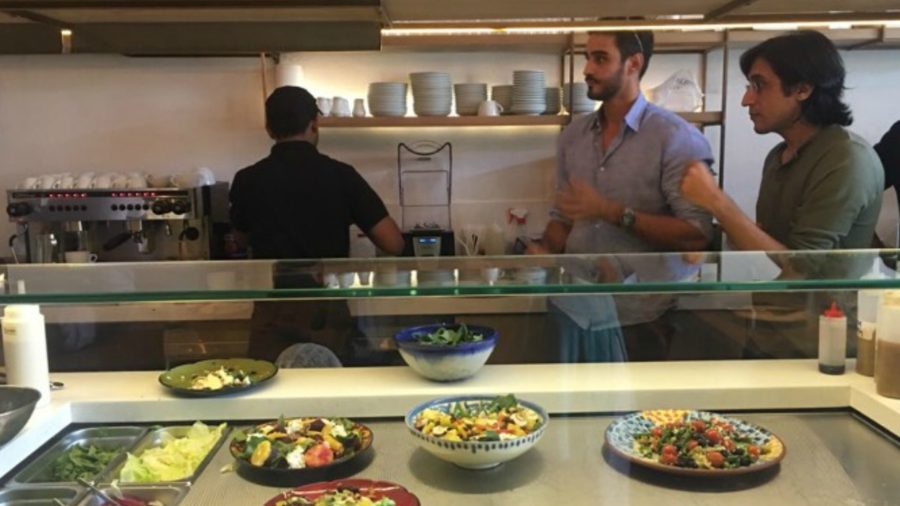 Sikander Rizvi is on a roll. After the stupendous success of his first Xanders outlet in Clifton, he opened a second and larger version of the bistro in Defence Phase Five. And then, in partnership with Kamil Rahim, followed that up with another restaurant — Evergreen. And like the other two, this new venture has struck all the right chords with the health-conscious diners who have been flocking to it ever since its launch.
Evergreen is a compact, cosy, joint that stretches out vertically, rather than horizontally, but there is hardly enough room between the entrance and the reception counter to accommodate waiting guests, and one can invariably spot a few people uncomfortably sandwiched together as they wait for a table — and I speak from experience.
A simple paper menu was proffered to us as we made ourselves comfortable. I was a little surprised to find that the food choices are not limited only to healthy eating. There are, for example, food burgers and even sweet fries available, not to mention desserts, so those not watching their calories, may take heart.
My friend and I decided to split a soup, salad and one entrée so we could get a fair idea of what was on offer. The pumpkin soup with ricotta, was delicious. If it could have been accompanied by a complimentary bread basket, or even a slice of toasted garlic bread, it could have sufficed as a meal on its own, but as increasingly noted in other restaurants bread baskets are becoming passé.
It was hard choosing a salad from the many tempting ones on offer. Eventually we settled for the 'Divide and Conquer' — a bowl-full of any three salads of our choice, instead of a particular one, but at the price of one salad. Our choice: 'Roasted pumpkin and quinoa,' 'mushroom and feta,' and the new 'salad pomegranate and pear' — which was not among the salads on offer, but the waiter was obliging enough to bend the rules for us, when he realised we were keen on it.
We expected the salads to be served separately in three small containers within a large bowl. Instead, they were all served together in a small platter. And though they were placed separately, it was difficult to make out where one ended and the other began. It was only because we had ordered salads with very distinct ingredients, that we could still make out which was which. The pumpkin salad was served with a light honey-mustard vinaigrette, and although not my favourite salad, I found it appetising. The mushroom and feta was an interesting combination, while the grilled fruit salad was a hit as we are both fruit lovers. We had ordered a sprinkling of chicken breast on the salad, which made it even more filling.
For our main course we ordered the Greek chicken burger with sweet fries. The burger was succulent and filling without being overly calories-laden, and was accompanied by a healthy, fresh green salad. The sweet fries were tasty enough, and even if they were not the most slimming item to be eating, at least they were unprocessed!
With no room for dessert after the filling meal, we decided to leave that for another time, content that though we had over-eaten, we had not done too much damage to our waistline!
The writer is a freelance journalist based in Karachi. She also works at Hum television.
Next