Canada-based Ushah Kazi, launched her book The Pop Culture Junkie's Guide To Pakistani Cinema, on the journey of Pakistan's film industry, at T2F on July 7.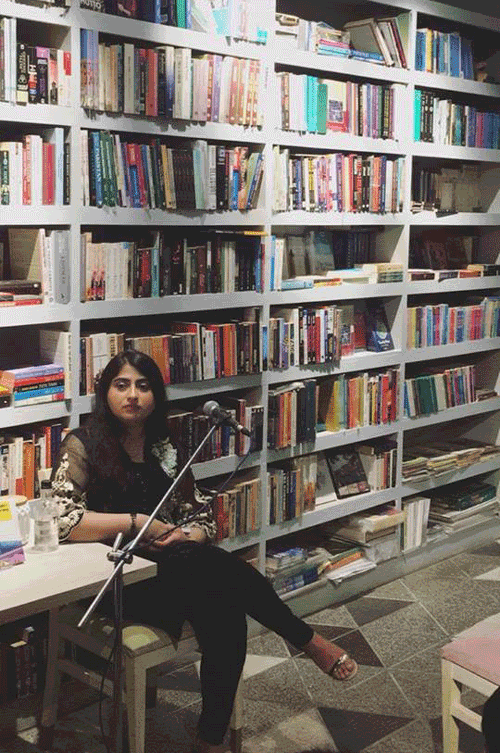 In a question-answer session with Arieb Azhar, the new director of T2F, Kazi gave an elaborate run-down on the contents of her book. "Every chapter follows a theme," she went on to say, and credited her long-standing passion for Pakistani cinema to her father, with whom she would watch Pakistani films. When asked why she chose to write a book instead of producing a film, she said it was because, "Pakistan has a vibrant literary community."
During the two-hour event, Kazi took questions from the audience that included film-enthusiasts, who were eager to use Ushah's book as the starting point of their journey into the realm of cinema. The author discussed important film-related topics, such as censorship, the role of critics, Pakistani cinema's relationship with Bollywood and the economics of the film industry.
She acknowledged that, "Film critics are as important as the industry itself." Kazi went on to explain to the audience how essential it was for both parties – the filmmakers and the critics – to work together to see the nation through its long-awaited cinema revival. She maintained that the existing censorship code for Pakistani films was a "colonial hangover," something filmmakers had struggled with since before the creation of Pakistan. On the subject of how important Bollywood films were to the Pakistani film industry, Kazi said, "Cinema owners were hurt financially every time Bollywood films were banned in Pakistan."
Towards the end of the event, Azhar introduced Guddu as "the patron of Pakistani film." When Guddu took the stage alongside Ushah, he praised her for her in-depth research on the golden age of Pakistani cinema and said he was happy to discover there were more people like him out there. The Lollywood aficionado also spoke of his vast collection of Pakistani cinema memorabilia, ranging from movie posters to digital copies of films.
In her concluding remarks, Ushah said, "We are all in this together," and then proceeded to read an excerpt from the first chapter of her book, following which she signed copies that were on sale at the venue.
Next