Afghanistan and Its New Generation of Filmmakers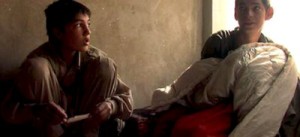 By Reena Mohan
Severin Blanchet, a French documentary filmmaker, was killed in Kabul in February 2010 during an attack on the hotel where he was staying. But his legacy lives on.
Blanchet had made 30 trips to Kabul organising classes for aspiring Afghan filmmakers, many of whom were award winners at the recently concluded First Autumn Human Rights Film Festival held in Kabul. All spoke with feeling of the debt they owed him.
At the week-long event held from October 1-7 at the French Institute of Afghanistan, a cultural centre run by the French Embassy, 50 films from 14 countries were screened. A total of $19,500 dollars was distributed in various award categories for Afghan and foreign films, but what drew the attention and interest of both the audience and the jury was the national selection. The diversity in documentaries, animation and short films proved the wealth of talent and potential that a new generation of Afghan youth has brought to the medium.
To read more, visit Hardnews by clicking here.
For more on our media partnership with Hardnews in India, click here.
Next