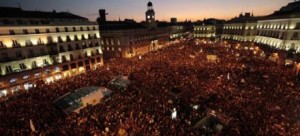 By Sanjay Kapoor
Europe has been in deep trouble ever since the great recession of 2008. Banks, as was the disturbing scenario in the US, were found to be over-leveraged; public finances are in perennial disorder. The inflexibility of the euro exacerbated the crisis and began to erode the sovereignty of member countries. Their real fear now is that euro could collapse, unleashing another round of global instability. More than what happens to the economy, there are serious concerns that this crisis can reorder relationships among the countries of Europe and also undermine democracy. Indeed, the signs are hazy but uncanny: the spectre of fascism could be haunting this continent yet again.
To read more, visit Hardnews by clicking here.
For more on our media partnership with Hardnews in India, click here.
Next