A Photo Guide to Islamabad Cafés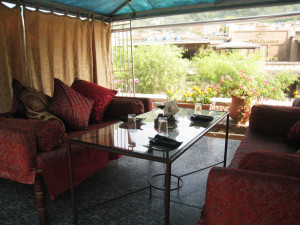 A perfect winter's day in Islamabad can easily be defined as caffeine-induced fun with friends and family, a leisurely coffee at Kohsar market in a leafy, upscale sector of the capital — a drive down Margalla Road, specifically the part that runs from the sectors F-6 to F-8, which is now considered the older part of town — and home again before the sun sets.
Islamabad, rightly labelled as "50km outside of the rest of Pakistan," is known for its scenic beauty rather than a happening restaurant scene. However, in the past couple of years the sleepy capital has witnessed a burgeoning coffee-shop culture, a spate of modern-day meeting places for tea and gup shup. Isloo-ites are like slick Europeans: they sit for hours sipping coffee and chai, they people-watch, enjoy a lingering coffee with friends and they slip out from work to grab a latté and a sandwich. Aunties bump into each other as they buy groceries at trendy Kohsar market and slip into the Gloria Jean's Coffees for a quick bite of something sinful and chocolaty.
The town is now full of places to go, whether it's a restaurant located in someone's verdant backyard, or in a marketplace, or at the gorgeously located Saidpur Village, a unique project undertaken by the Capital Development Authority to create a hub of eateries, outlets and galleries at the foothills of the Margalla Hills.
Newsline found itself on a days-long caffeine-high in verdant Islamabad while chronicling the city's cafés and eateries. Here is a quick visual run-through of ‬‪our journey. Watch out for all the details of the Isloo coffee-run and more in our 2012 Annual (available in January).
The writer is a former assistant editor at Newsline
Next