One Step Forward, Two Back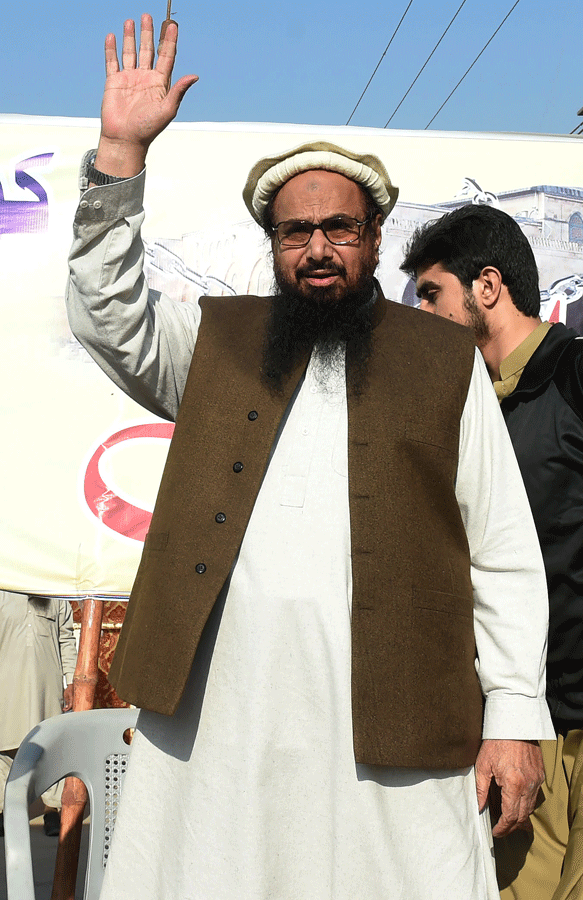 After the Financial Action Task Force (FATF)'s February meeting in Paris, it was strongly recommended that Pakistan come up with a detailed proposal to explain its plan of action against militant groups and their affiliates functioning in the country. An intergovernmental organisation based in Paris, founded in 1989 on the initiative of the G7, FATF's mandate is to develop policies to combat money laundering, specifically terrorism financing.
Sources privy to the meetings disclosed that the focus of most FATF allegations — spearheaded by the US delegate — was regarding Pakistan's ostensible reluctance to act against the militants, specifically Hafiz Saeed and his group. 
The FATF's position was obviously anticipated by Islamabad before the meeting: a week before the Paris meeting, it passed the Anti-Terrorism Ordinance, 2018, resulting in the outlawing of all groups in the country on the United Nations' watchlist, and designating them 'terrorists.'
This was followed by the Securities and Exchange Commission of Pakistan (SECP) issuing a notification banning the proscribed organisations listed by the United Nations Security Council (UNSC) from collecting donations.
These include the Jamaat-ud-Dawa (JuD) and the Falah-e-Insaniyat Foundation (FIF), both of which are affiliated with Hafiz Saeed, and the already banned Lashkar-e-Taiba (LeT), accused of masterminding the 2008 Mumbai attacks, among other militant activities in India and Indian-held Kashmir.
On March 7, in response to a plea filed by Hafiz Saeed's lawyer, AK Dogar, the Lahore High Court (LHC) barred the Punjab government from taking any action against the JuD chief. 
The counsel pleaded that the government's position owed to "pressure from India and America," and could "unjustly" result in a repeat of the house arrest that saw Saeed placed in detention from January to November last year.
In November the LHC had overturned Saeed's detention after claiming there was "no justification" for action against him. And now, following the latest LHC verdict, no action can be taken by the Punjab government against him, with just another couple of months before the FATF follow-up meeting in June.
However, while the Punjab government was barred from taking any action by the LHC, its Khyber Pakhtunkhwa  (KP) counterpart began a crackdown against the JuD and FIF, shutting down their offices and the madrassahs and mosques they ran in the province.
"These are India and America's orders that the government of Pakistan is following, compromising its own interests to serve its masters," said JuD spokesman, Nadeem Awan. "What possible damage could our health facilities and charity networks do? These are humanitarian activities, and anyone who wishes to stop them cannot have Pakistan's best interests at heart," he added.
JuD leaders confirm that they will continue to appeal against all government actions against them and their associated groups.
Among the cases filed by them and currently pending in the court is that of the registration of the Milli Muslim League (MML), Hafiz Saeed's political front, which is yet to be granted an election symbol by the Election Commission of Pakistan (ECP).
MML-backed candidates have contested all the by-elections as independents since the party's launch in August 2017, the most notable among these being the Lahore NA-120 by-poll in September 2017, in which MML stalwart Sheikh Yaqoub bagged 5,822 votes.
Following his strong standing in the election, Yaqoub unveiled his office in NA 120 in December, which is to become the official MML hub when and if the party is formally registered.
Multiple army sources and media reports have asserted that the establishment wants to mainstream jihadist groups and give them a political platform. But considering that even supposed allies like Saudi Arabia and China refused to back Pakistan at the FATF meeting in February, there is a growing recognition of the fact that this strategy needs to be discarded.
"Even Saudi Arabia and China are under pressure from other countries not to support Pakistan's policies, which means that they can no longer back us," said Lt Gen (R) Talat Masood, security analyst and former secretary of the Ministry of Defense Production. He continued, "Absolute transparency is needed in dealing with these militant organisations. There should be no double-speak. The state's intent needs to be clear with regards to countering these groups and they should be truly banned in the country."
There are high economic stakes for Pakistan vis a vis the FATF grey-list, with transactions in and out of the country now coming under increased scrutiny. Furthermore, if Pakistan does not come up with a policy for terrorism and has nothing to show in this regard over the next two months, there are chances that Pakistan could itself be blacklisted.
According to economic analyst, Farrukh Saleem, "There is increased scrutiny of banking transactions involving Pakistan, which could result in delays, that might impact the profitability for international firms and global banks. 
"This could mean that international banks would not do business in Pakistan at all — especially now that [a major Pakistani bank] has been asked to shut down operations in the US and pay a [$225 million] fine."
While groups under the JuD umbrella call for jihad in Kashmir, and contend that action against them is being taken owing to ''Indian orders," former Pakistan ambassador to the US and author of Pakistan Between Mosque and Military and Magnificent Delusions, Husain Haqqani believes Pakistan might have to revisit its Kashmir narrative.
"Pakistan's narrative on Kashmir that the dispute must be resolved before normalisation of relations between India and Pakistan and that jihad in Kashmir is not terrorism, but a freedom struggle, has few takers outside Pakistan," he maintained.
"Pakistan needs not rhetoric or piecemeal action, but real verifiable action against all jihadi groups. For that to happen Pakistan's national security paradigm would need to change. Pakistan would need to act on its oft-stated policy of eliminating all jihadi groups inside Pakistan, even those that attack India and Afghanistan."
But FATF's directives and the military operations against militancy notwithstanding, the JuD and MML leadership have gained confidence from the LHC verdict and hope it will be able to surmount all the obstacles that have arisen.
"We are confident Hafiz sahib will be cleared on all fronts and will soon be leading his registered political party," said MML Finance Secretary, Ehsan Ullah.
"When Hafiz Saeed is the prime minister of Pakistan, the country will become truly patriotic and stop taking orders from America and India," he added.
Next