The Other Side of Midnight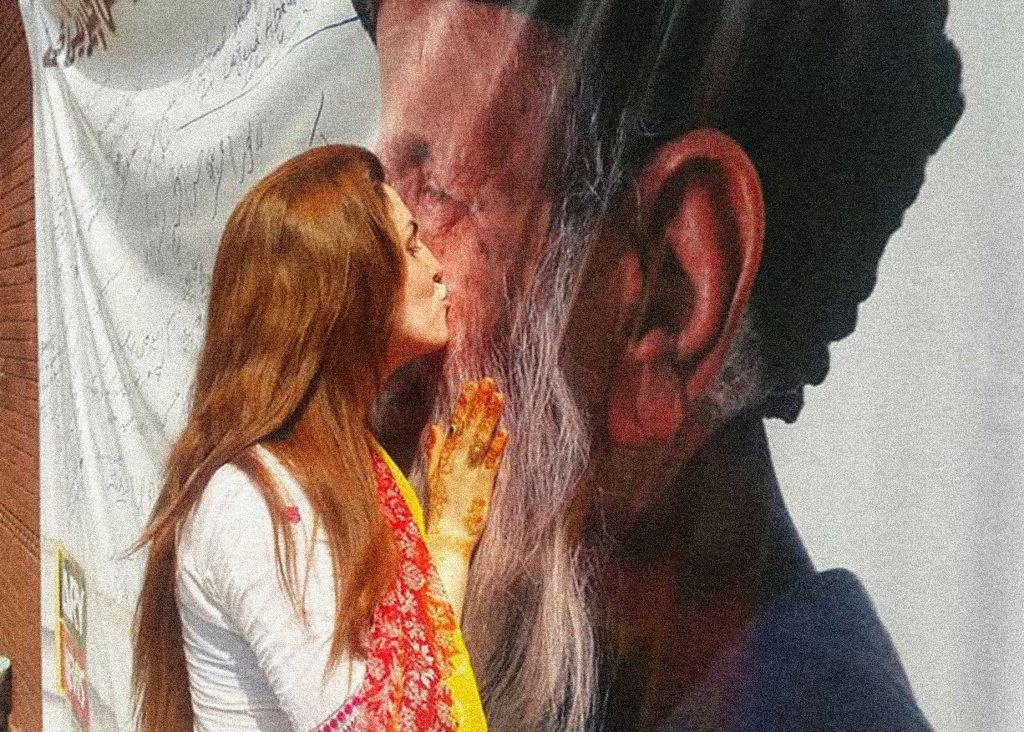 It is 8:30 pm in the evening and on Dalazak road in Peshawar and its environs are visible scores of men standing on footpaths, astride parked motorbikes or sitting in their cars. Apart from the lone figures are men in clusters, some accompanied by transgenders wearing heavy makeup. Clearly 'couples,' they appear set for the night. More incongruent than these pairs is the presence in the crowd of many young boys — some no more than 12 — also customers of the transgenders' sex trade.
This is the scene in Iqbal Plaza, a known "red light" district in Peshawar, where men from all socio-economic backgrounds come to satisfy their sexual needs. Interestingly, this area's sex trade workers are all members of the transgender community.
Outside the main plaza, in a small niche off the road besides a dump of garbage, lies Deewani, a transgender sex worker, who was diagnosed with HIV. After her condition was discovered, her handler kicked her out of the house. She received some basic hospital treatment for her illness after it was first diagnosed, but thereafter, the administration of the Hayat Medical Complex discharged her without informing her about follow-up care. Left abandoned and ill, Deewani's was a sad, precarious existence. And death was as lonely as life. When she succumbed to her illness recently, no imam was willing to administer the last rites. A transgender imam — and there are several in the Frontier — finally stepped in to do the needful.
There is a building in this area that houses many transgenders, and with some exceptions, most rooms here are no bigger than 10 feet by 10 feet. As with all items for sale, there is also a range of prices for the sex on sale. Starting from as low as 50 rupees, the price climbs into the thousands, depending on what is being offered and by whom.
Sitting in a small, rather well-furnished room, Shehzadi recalls an attack that she was involved in at the building: "Once I refused to let a man inside my room. Infuriated, he started throwing stones at the window," she says. But such events are not unusual. "We are often faced with difficult situations, where drunk men force themselves into our rooms and it gets really difficult for us to get rid of them," Shehzadi adds.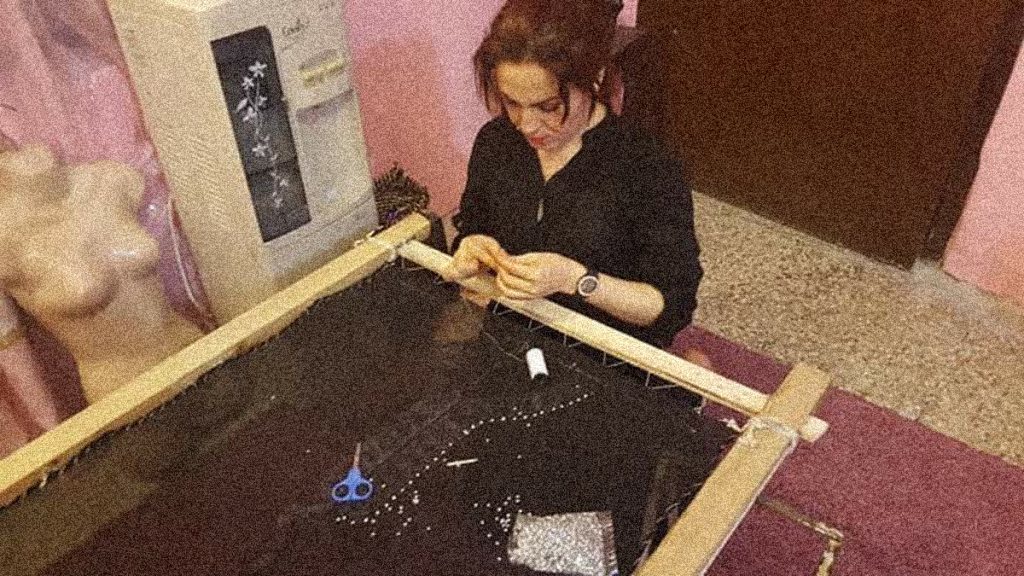 Ironically, several members of the transgender community disclose, the area and building are frequently under attack by policemen who enter by force and then proceed to rape the sex workers present.
The most recent danger came from the province's moral custodians. Protesting members of an Islamist party surrounded the area with the aim of setting the building housing the transgenders ablaze. It was only the stern warning issued by the local ASP that deterred them from implementing their plans.
Khusboo lives around the same area. A sex worker, she was placed in a life-threatening situation when a local Pashto channel ran an exposé of Iqbal Plaza, in which her pictures were flashed. Watching her on TV, her relatives called her, threatening to kill her where and whenever they found her.
Sitting in Khusboo's room, Qamar Naseem, a transgender rights activist who works at the local NGO, Blue Veins, describes the dilemma faced by the transgender sex worker community. "They regularly inject themselves with estrogen to maintain their femininity, which has disastrous results on their health," he says, adding, "They also use whitening chemicals to cater to the local penchant for fair skin, which are really bad for their immune system." To add to these, he continues, "transgenders who can afford it, also undergo regular 'beauty enhancing' and feminising surgeries, including breast implants."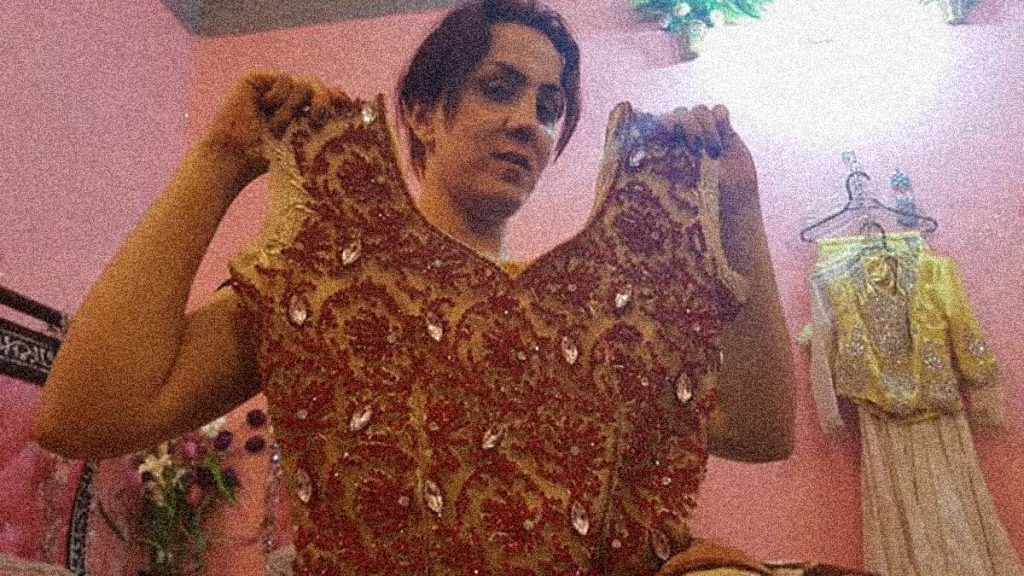 As we talk, the crowd around the area grows bigger, the numbers appearing a little menacing. Naseem immediately informs the local ASP of this through a text message. Within a few minutes, the local SHO arrives, along with reinforcement, and disperses the crowd.
The discussion veers to the youngsters who are a constant presence in the area. They are teenagers, who study in the schools and colleges nearby, and frequent the area looking for sex. Farzana Jan, who heads the Trans Action Alliance, a KP-based alliance of the transgender community, strongly condemns those doing business with these children. "We have consistently asked the police to install CCTV cameras around the area, so that the transgender people engaging in sexual trade with teens can be identified," she says. "However," she adds, "in many cases, even when someone is caught, the police just extract money from them and set them free."
Jan, who is widely respected in the community for her work, often faces angry reactions from her fellow transgenders because of her calling for strict action against those in her community who are involved in illegal practices.
But that is the least of the transgenders problems. Just the business of living is fraught for them. Taxis refuse to take transgender passengers, or if they do, the fare demanded is twice higher than normally asked for. They pay 20-25 thousand rupees for a single room in Iqbal Plaza while the normal rent is no more than eight thousand rupees. And they are habitually mocked and ridiculed. But worst of all, violence against them is increasing at an alarming rate.
In just a year-and-a half, almost 50 transgenders have been murdered in KP, and many times that number have been attacked and violated.
On September 10, Deedar was shot by a man who, she claimed, had borrowed 100,000 rupees from her. When she asked him to return the money, he tortured her, dragged her out of her room, and shot her.
Luckily she survived. But terrorised, and expecting no help from the police, as is usually the case for the transgender community, instead of pursuing the matter with them, she reached a compromise with her attacker.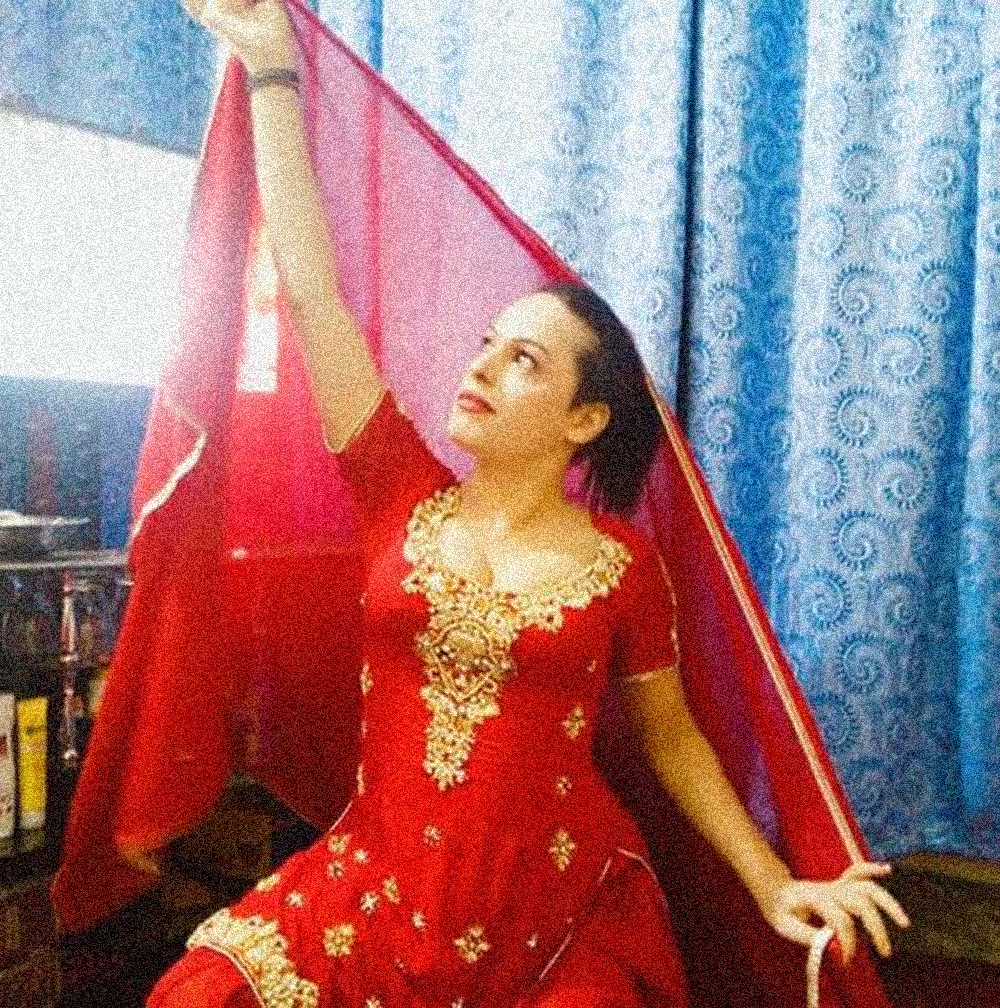 And just how commonplace violence against members of this community is, can be gauged by the events that occured in a span of just a couple of hours in a single night. Just as Qamar Naseem, Farzana Jan and fellow activist Taimur Kamal decided to call it a night after showing me around, they received a call from a trans person, who was attacked. The victim was at Jan's house.
Located in a heavily congested area, Farzana Jan's house is the hub of all trans-related activities. She has a CCTV camera installed at the top of her door to identify all visitors. As we get there she tells me, "After my place was attacked several times, I realised I need to be careful."
We learn this attack was on Pinky, who was going home after a dance programme when she was attacked. Leaving her badly bruised, her clothes ripped, her attackers told her to either leave Peshawar or be ready to face the consequences. She said she recognised some of them. They were the same men who had gang-raped her a few months earlier. She had filed charges and after the medical report proving the charges came out verifying her claim, the police arrested them. However, they were soon released on bail and obviously decided to avenge themselves.
Barely 15 minutes after the first call, Jan received another call from a group of three transgenders who had been robbed and fired upon. Exasperated, she told them to reach her place immediately. And as they were discussing the need to file FIRs, there was another call to Jan about yet another firing incident — all three violents incidents in two hours.
"This has become the new normal for us," says Taimur Kamal of the Pakhtunkhwa Civil Society Network.
At 1:00 am Pinky and the activists reach the Chamkani police station to register an FIR against Pinky's attackers. The yawning clerk listens to her story, writes it down, takes Pinky's signature and promises to register an FIR in the morning.
Their next destination is the Faqeerabad police station, where the SHO, forced to wake up at two in the morning, is awaiting their arrival. "After our consistent campaigning on social media, senior police officers are being forced to pay attention to the issues faced by trans people," says Naseem, who, with Taimur Kamal, photograph trans victims as soon as they meet them after they have been attacked, and upload their images on the Facebook page of the Trans Action Alliance KP, and simultaneously, send them to local reporters.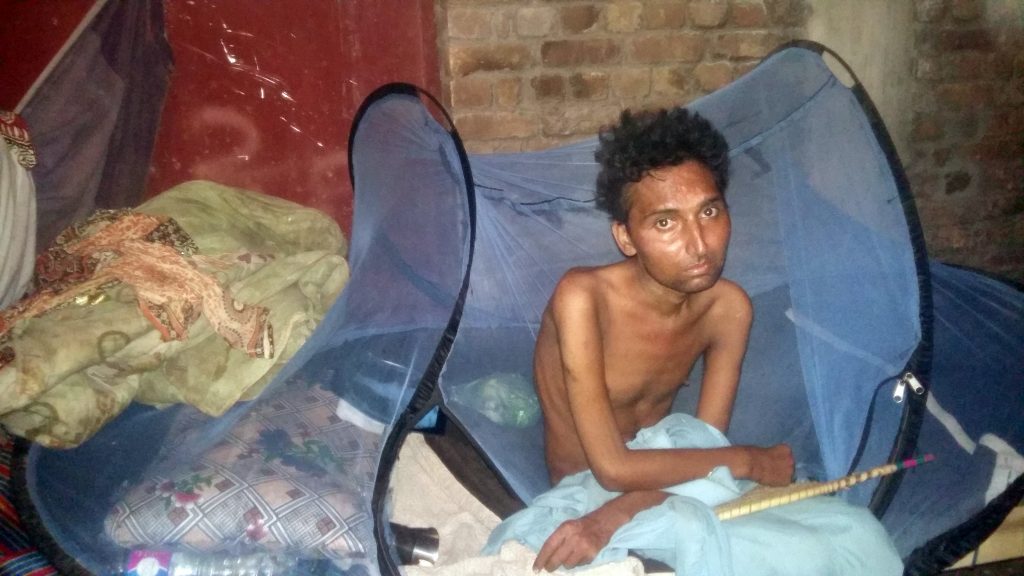 After listening to the story of the three trans people who were attacked and who have all identified their attackers, the Faqeerabad SHO decides to raid the latters' houses. However, he learns that the attackers reside in an area outside his jurisdiction. So he informs the Pahari Pura SHO about the incident, who sends a party to meet the victims at the site they were fired on.
Locating the fired bullets from that attack in the street, the police decide to raid the house of Khan Afzal, one of the attackers. The activists who are also present are sent back to the police station due to the "fear of a firefight." Soon the victims call the activists to report that the man has been arrested.
One hour later, the policemen guarding the attacker report he has escaped.
Ayesha, one of the victims, is shocked. "We saw the police putting him in the mobile ourselves. He shouted slurs at us and threatened to kill us," she says.
It is later confessed by the SHO himself that his men took money from the attacker and let him go. As the local mayor comes to the police station to try and strike a deal between the victims and culprits, Ayesha and her co-transgenders remain adamant about registering the FIR. After hours of negotiating, the FIR is finally registered at six in the morning.
The next day, to his frustration, Naseem learns about a possible compromise between Khan Afzal and Ayesha. "Trans people are too afraid to pursue the cases — they are worried about the consequences," he says. "Examine Pinky's case. She was attacked immediately after the men were released on bail."
He also learns that instead of registering an FIR against Pinky's attackers, the police at Chamkani just filed it as a daily report in their record. "If Pinky is murdered by the same men, who will be responsible?" Qamar asks.
Paro, who is one of the leaders of the Trans Action Alliance KP, has quit her profession as a dancer. "I lost my self-respect when I was a dancer — it gets really difficult to deal with harassment," she says. Now, for the past several months, she has been operating an in-house embroidery and stitching business. Dealing mostly with her own community, she hopes to expand the business, but it requires a huge investment. "It is very hard for me to pursue my work because I lack manpower, and besides, the demand is quite low," she says.
In 2009, in the Khaki vs Rawalpindi case, the Supreme Court instructed provincial governments to allot a 2% quota to the transgender community in all government posts. However, the order has never been implemented effectively.
Arzoo, in her 30s, works as a telephone operator at a local government office. Even though the position pays her only few thousand rupees, she wants to keep working. "But it isn't easy," Arzoo tells me. "I have to face severe harassment on a daily basis."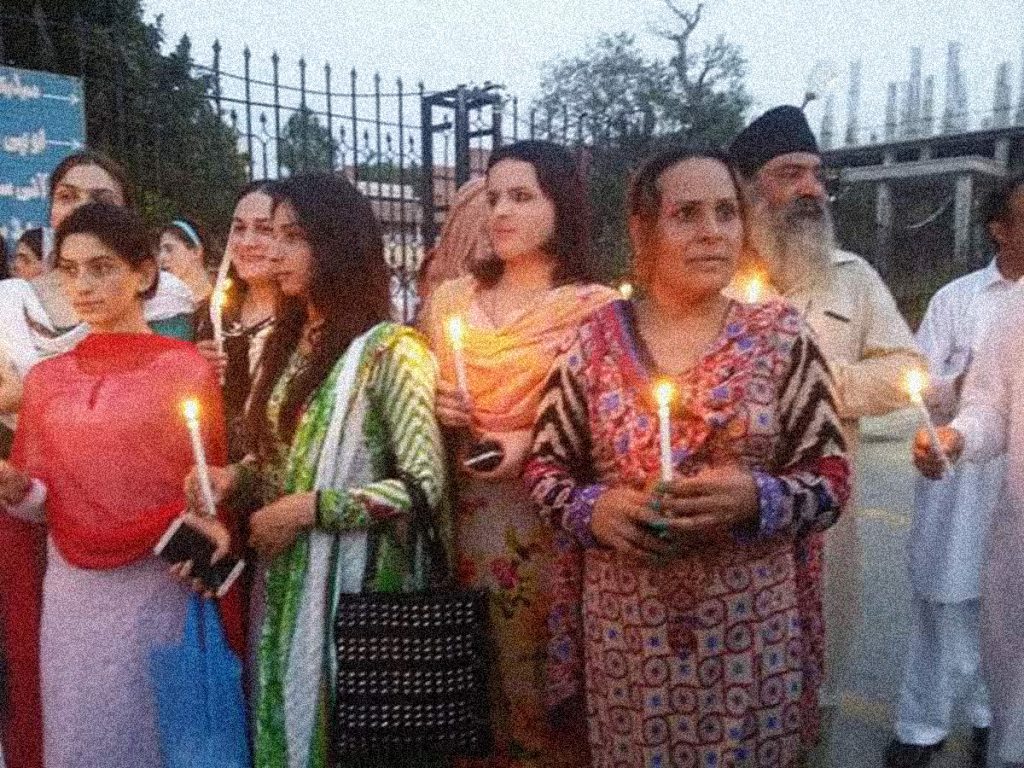 In his budget speech, the provincial Minister for Finance, Advocate Syed Muzaffar announced the allocation of PKR 200 million for the welfare of KP's transgender community. However, in the White Paper released by the finance department, there is no mention of these funds.
The establishment of a Skills Development and Rehabilitation Centre for Transgenders in Peshawar is part of the scheme of the Annual Development Programme.
Whether that fares any better than the fund allocation remains to be seen. Despite all these setbacks, Farzana Jan is optimistic because, she says, "however gradual, change is coming." Going on her first foreign visit — a conference in Malaysia — she says she is glad the world is recognising their efforts. "Now that the attitude of the police is changing, with effective rule of law, we expect the same from the masses too," she concludes.
Next