Book Review: Writing Pakistan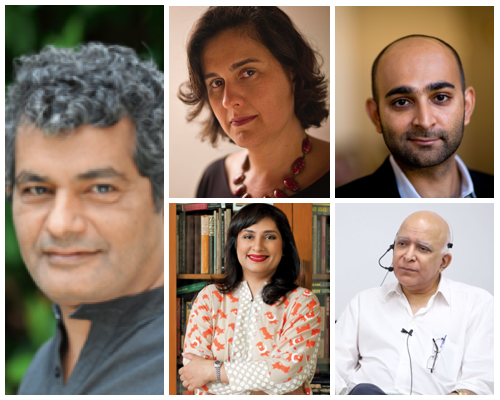 Pakistani writers of fiction in the English language constitute a small but significant tribe. Their publications have provided the wider English-speaking world with an intriguing window into aspects of Pakistani life. William Dalrymple commented on the phenomenon of Pakistani fiction writing in The Financial Times in 2009 by saying: "Something remarkable is happening in Pakistani writing."
No less remarkable is the acknowledgement of this phenomenon by Pakistanis themselves. Literary Festivals held in Pakistan draw larger crowds by the year. The arrival, therefore, of a new publication that provides great insight into the minds of some Pakistani writers, is a timely one.
Writing Pakistan: Conversations on Identity, Nationhood and Fiction by Mushtaq Bilal is an analytical enquiry into the nature of being a Pakistani writer in English. This book was the outcome of Bilal's doctoral research into postcolonial studies (which is an investigation into the relationship between the coloniser and the colonised). His enquiry concerns the dynamics of literature and the nation-state, language hybridity and issues of representation.
Bilal has four criteria for the selection of writers for this anthology: they should be born in Pakistan; their work should actively engage with issues relevant to Pakistan; they should be critically acclaimed at home and abroad, and their fiction writing should be literary.
Based on these criteria, the following writers are included in the anthology: Bapsi Sidhwa, Musharraf Ali Farooqi, Uzma Aslam Khan, Aamer Hussain, Mohammed Hanif, Kamila Shamsie, Mohsin Hamid, Bina Shah, Bilal Tanweer and Shehryar Fazli.
Bilal embeds his questions within a politicised narrative that relates to identity and nationhood, gender and self-censorship. The questions are contextualised within lengthy question-and-answer conversations that allow generous space to each writer to articulate a response. To Bilal's credit, he keeps his language free from academic jargon. The publishers (Harper Collins India) have been less tidy in editing out some misspellings of eminent authors' names which have been referred to within the book such as Kazuo Ishiguro and Peter Carey.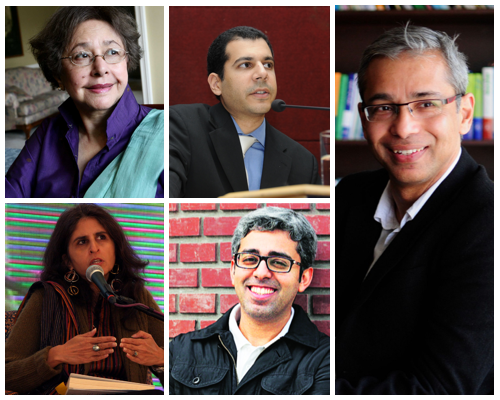 It is interesting to see how the selected writers consistently view their own work flowing beyond predefined academic categories. Their perspective is less anthropological than Bilal's. His emphasis is on politics rather than aesthetics, whereas the writers emphatically connect their creative effort with character development and storytelling. However, the conversations are not about style or technique, but identity formation and self-expression. The notion of what it means to be Pakistani is activated by means of fiction as well as by the writers' self-conscious examination of how they define themselves and their craft. It concerns their relationship with a homeland that acts as a wellspring for their imagination.
The use of English becomes a moot issue here. An interesting phenomenon arises when Pakistanis write fiction in English. A colonial language is co-opted reflexively in a postcolonial country, arguably to facilitate freedom of expression in a society where tolerance has diminished.
Each writer has his/her own take on creating work in the English language. Uzma Aslam Khan asserts that "English is a Pakistani language. It is part of our culture now." Mohsin Hamid claims "There is no such thing as a Pakistani language." Musharraf Ali Farooqi's pragmatic reason for writing in English "is a matter of making a living."
Mushtaq Bilal questions each writer on their role as representatives of society and the general response is in the negative. Kamila Shamsie flatly states: "I don't have any responsibility of representation." Likewise Bina Shah says: "My only responsibility is to represent myself and my ideas with elegance, clarity and honesty." For Mohammed Hanif the first responsibility is the story. Aamer Hussain says: "I feel the obligation to be true to myself and to my own views of what literature can do, or what life is about."
Fiction writers create truths through storytelling, truths that go beyond facts. Even when their stories are grounded in specifics — whether of topic, such as Bilal Tanweer's look at the Left movement in Pakistan in The Scatter Here is Too Great, or of time as in Shehryar Fazli's debut novel Invitation that unfolds in pre-prohibition Karachi of the seventies — the imaginative act of writing fiction invokes an alternative narrative. It is free from state control. The reader's metaphorical world is considerably enlarged by entering this alternative universe that literary fiction makes so real and compelling.
Pakistani fiction in English has come a long way since Bapsi Sidhwa broke ground by self-publishing The Crow Eaters in 1978. Mushtaq Bilal has added a valuable dimension to the amazing growth of Pakistani fiction with this book. Reading it is akin to participating in a mini Literature Festival from the comfort of home.
Next