Ready, Aim, Hold: Indo-Pak Tension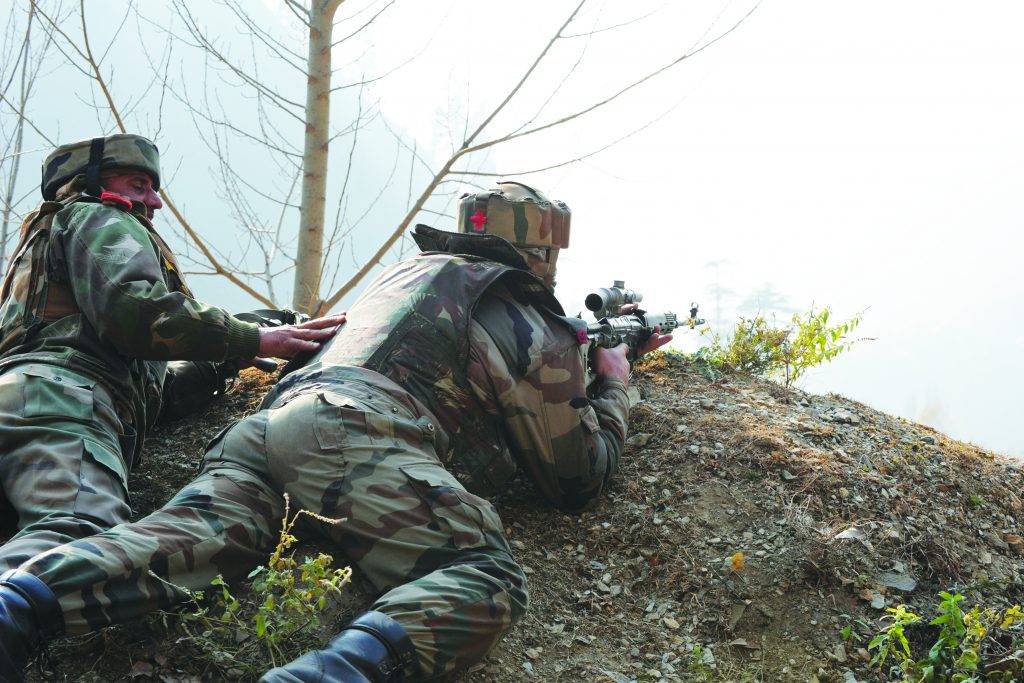 When Indian Prime Minister Narendra Modi decided to 'drop by' in Lahore on Christmas Eve on his way back from Kabul last year, it was an unexpected ending to a year which saw the Indian premier regularly banking on anti-Pakistan rhetoric. Not only was animosity for Pakistan high on the BJP agenda ahead of state elections in Kashmir and Bihar, in his speech at Dhaka, Modi even highlighted India's role in dividing Pakistan in 1971.
Premiers Modi and Nawaz Sharif had met at the sidelines of the Shanghai Cooperation Organisation Conference in Ufa, Russia, in June 2015 and at the COP 21 (Climate Change Conference) in Paris in December 2015, paving the way for the meeting in Lahore, with the Indian PM accepting the invitation of his counterpart to attend the SAARC summit in Pakistan in 2016.
A week after the Modi-Nawaz meeting in Lahore, militants from the United Jihad Council (UJC) attacked the Pathankot airbase in India. UJC is a jihadist umbrella, featuring among other groups Jaish-e-Muhammad (JeM), which according to Indian intelligence orchestrated the attack from its Bahawalpur headquarters.
While Pakistan vowed cooperation in the Pathankot investigation, detained JeM Chief Masood Azhar and raided Jaish offices in Southern Punjab, the Indo-Pak Joint Investigation Teams (JITs) failed to reach any consensus over evidence, resulting in an exchange of diplomatic jibes over the first half of 2016. Indo-Pak relations were further strained after the ISPR released the confessional video of RAW spy Kulbhushan Yadav, admitting to the Indian authorities' role in creating volatility in Balochistan.
On July 8, 2016, Burhan Muzaffar Wani, commander of the Hizb-ul-Mujahideen — also affiliated with UJC — was killed in an encounter by the Indian forces in Bumdoora village in the Kokernag area of Indian-administered Kashmir. The uproar and protests following Wani's killing resulted in over 100 people being killed, with over 10,000 injured over the next two months. And the killings and brutal blinding of over 500 young Kashmiris by the use of pellet guns – reminiscent of the tactics employed by Israel against the Palestinians – continue.
On August 15, a week after the Quetta hospital bombing, Narendra Modi called out Pakistan's human rights violations in Balochistan, resulting in condemnation from the Pakistan Foreign Office.
On September 4, UJC and Hizb-ul-Mujahideen Chief, Syed Salahuddin, who had claimed responsibility for the Pathankot attack, warned India of "consequences" for atrocities in Kashmir, while addressing a press conference in Muzaffarabad.
On September 18, four militants attacked the Indian Army brigade headquarters in Uri. While the attack was reminiscent of the Pathankot airbase attack, no one has claimed responsibility for it. Indian authorities claim they have evidence that JeM was behind this raid as well. Meanwhile, Pakistan's Defence Minister Khawaja Asif said that the Uri attack was an inside job "to deflect attention from atrocities in Kashmir."
When PM Nawaz Sharif took up the Kashmir issue in his address to the United Nations General Assembly (UNGA) calling out the "brutal Indian occupation," India retorted by dubbing Pakistan a "terrorist state," with Indian External Affairs Minister Sushma Swaraj taking up the Baloch issue saying, "The brutality against the Baloch people represents the worst form of state oppression."
"Given that both countries are nuclear-armed, war is really not an option," says Beena Sarwar, Pakistan Editor of Aman ki Asha. "But then, there have been close calls between nuclear armed nations before, in which war was averted by a hair's breadth. Is that really a chance we want to or can afford to take?"
Michael Kugelman, Senior Associate for South and Southeast Asia at the Woodrow Wilson Center agrees that we're unlikely to see a hot war anytime in the foreseeable future. "The reality of nuclear weapons gives India limited opportunities for escalation and military action. The incapacities of India's military are quite stark as well, which further reduces the likelihood of a shooting war," he maintains.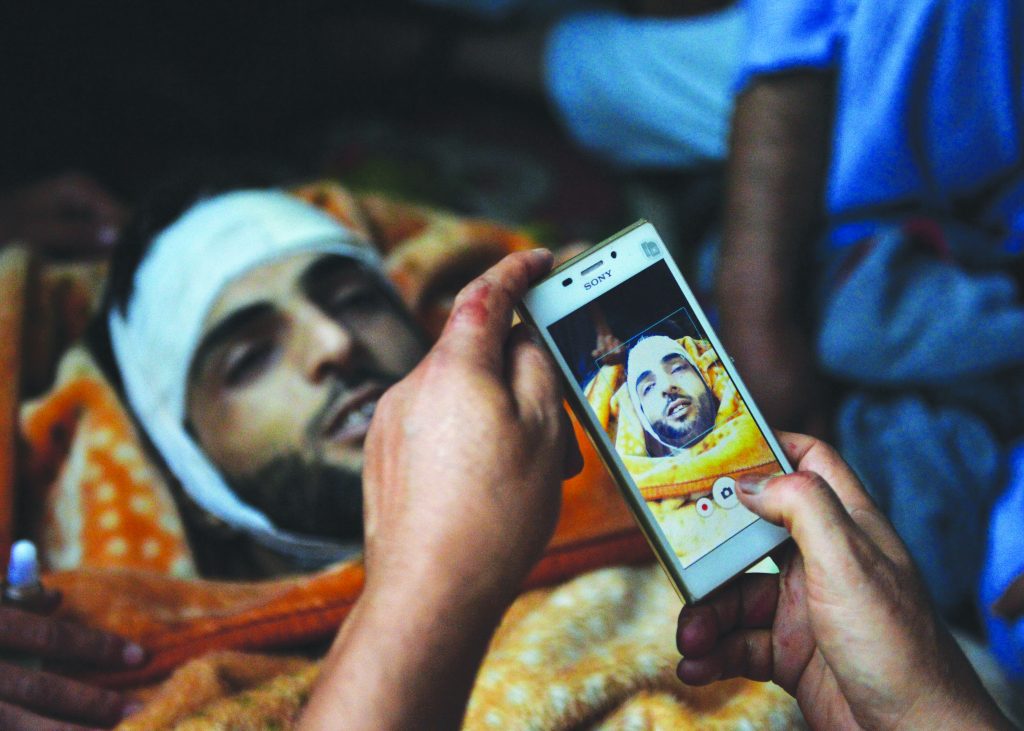 Aarti Tikoo Singh, Senior Editor at The Times of India says New Delhi has strategically sidestepped war by choosing not to retaliate. "I believe that it is very important for India to stay focused on economic growth and development and not waste its energies, resources and manpower on a war with a neighbour, which is essentially a military theocratic state that thrives and sustains only on military engagements," she says.
"Air strikes on militant training camps on the Pakistani side of the Line of Control (LoC) would have little impact on the Pakistan strategy of supporting non-state actors since the root of the problem is in Rawalpindi," believes Myra MacDonald, Author of Heights of Madness, a book on the Siachen War. "You might see a more assertive Indian military posture on the LoC, with, for example, artillery strikes on Pakistan army positions that are used to support infiltration. Otherwise, as was clear from Modi's speech this week, the emphasis is going to be on using India's rising economic and diplomatic clout to put pressure on Pakistan where it can."
Former RAW Chief Vikram Sood agrees that while there aren't any war clouds, there is "considerable rage." "This has been aggravated by some insensitive remarks from the Pakistan leaders and envoy," he says. "Members of Parliament like R. Chandrashekhar have sought a bill declaring Pakistan a terrorist state. And Bijayant Panda has dilated on the villainy of Pakistan. These are two very sober MPs, not usually given to hyperventilation. It will be some time before near normalcy of the past, such as it was, will be restored."
Zargar Yasir, a Srinagar-based blogger and activist, says Wani's killing was always going to cause retaliation. "Burhan Wani is eulogised among the freedom fighters and he himself saw his brother being brutalised by the Indian forces. How we Kashmiris took to the street demanding our rights, our azadi, was the natural reaction to Burhan being martyred. And India must realise that as long as these brutalities and the human rights abuse continue, militancy against state occupation will persist."
Zargar Yasir, who has written blogs on the impact that Burhan Wani had on the Kashmiri youth for the Pakistani publication The Nation says Indian allegations against Pakistan are completely unfounded. "Do the Indians believe that Kashmiris would not fight for their freedom if Pakistan did not support our right to self-determination? These are classic Indian tactics for the past many decades. Instead of owning up to their own suppression of an indigenous freedom movement, they want to blame Pakistan. Why else would they bring up Balochistan? What has Balochistan got to do with Kashmir?"
A Pakistani intelligence official wishing anonymity says Pakistan is prepared to counter any Indian transgression across the LoC and in Balochistan. "RAW's involvement in destablising Balochistan is well-documented, and so is the Indian government's animosity towards the China-Pakistan Economic Corridor (CPEC). As long as there is Indian interference in Balochistan, with the intended targeted now being CPEC, and Indian brutalities in Kashmir, there can never be peace in the region."
Aarti Tikoo Singh believes sustainable peace and stability in the region and the resolution of the Kashmir conflict "are enormously dependent on Pakistan. To begin with, Pakistan needs to dismantle its terror camps and stop funding, arming and training its Islamists for the proxy war it launched against India on a grand scale after the 1971 war. The Pakistani army and the ISI need to give up their raison d'être, that is, their 'bleed India' policy. Once that happens, more than half the problem in Kashmir will be resolved."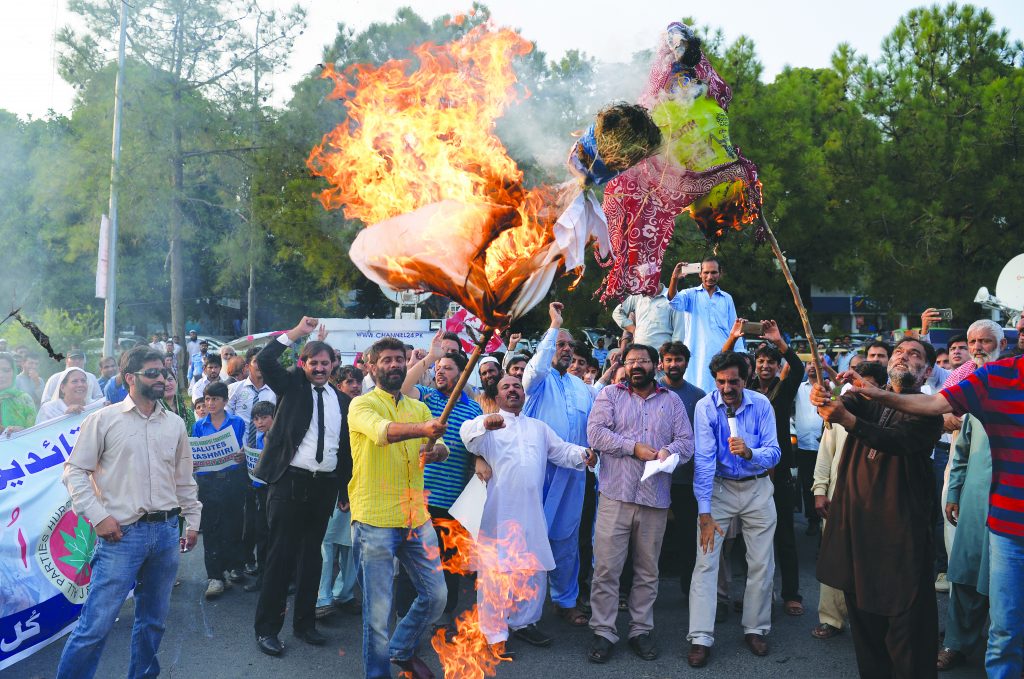 Kugelman forsees an extended stalemate. "My own view has always been that for there to be genuine openings for peace overtures, each side would need to do things that they are currently dead-set against doing. India would need to be willing to discuss Kashmir, but New Delhi has never been more opposed to such a move. Meanwhile, Pakistan would need to sever all ties with anti-India militant groups in Pakistan, seize their assets, and destroy their facilities. That's not happening anytime soon. So this all leaves us with a rather unsettled state of affairs–no chance of war, but no chance of peace either."
Beena Sarwar believes an unequivocal acceptance that war is not an option is needed from both sides. "What needs to change is for both countries to recognise and state that war is not an option and resolve to settle all outstanding matters through dialogue. This includes Kashmir."
"There was a narrow window for a Kashmir settlement a few years ago when the envoys of Musharraf and Singh sketched out a roadmap for a peace agreement," says Myra MacDonald. "That disappeared with Musharraf's departure from office. After the Mumbai attacks and Pakistan's subsequent refusal to curb groups like the Lashkar-e-Taiba and Jaish-e-Mohammed, I think it has probably gone for good."
Kugelman says it's difficult to make any efforts toward peace without resolving Kashmir. "Only if Pakistan agrees it's ready to move beyond it can there be real progress. And I certainly can't imagine Pakistan moving on," he says. "All this said, even if the two sides somehow managed to move beyond Kashmir, the Pakistani military would continue to oppose reconciliation with India. Pakistan's military justifies its large role in the state on the need to keep the India threat at bay. If you start talking about reconciliation, the India-an-threat narrative loses its potency."
Kugelman continues: "I really see no change whatsoever from the status quo on Kashmir. If anything, the deep tensions in India-Pakistan relations these days have cemented India's resistance to talks. India may eventually soften its position and agree to talks with local actors in Kashmir, in order to tone down the unrest there, but I can't imagine it agreeing to talks with Pakistan on Kashmir. It's just not happening, or at least not anytime soon."
Aarti Tikoo Singh maintains "Pakistan-sponsored cross-border terror and violence in Kashmir should not be rewarded by an offer of talks. India needs to snap all ties with Pakistan and move on. India needs to improve its internal security and defence mechanisms. My sense is that the status quo will prevail in Jammu and Kashmir for a long time because it is very unlikely that Pakistan will change its course."
Myra MacDonald expects the protests in Kashmir will die down like previous summers of unrest. "This time around the protests were particularly leaderless. They had no serious political articulation beyond an ill-defined aspiration for azadi," she says. "Without any means of channeling these protests politically, all that happened was that the anger stirred up was contained within the Valley and ultimately turned on Kashmiris themselves."
MacDonald continues: "In the very long term, if India and Pakistan make peace, and Pakistan gives up its jihadi assets, you might eventually see some kind of politics emerging that allow Kashmiris to define azadi in more practical terms. But in the short-term, it will continue as before, with sporadic summer protests in which Kashmiri youths die while gaining nothing."
Beena Sarwar believes the situation in Kashmir is a lesson that security isn't just about protecting borders. "We will only have real security when we do away with the injustices and human rights violations taking place on various pretexts in both countries," she says.
On September 25, PM Modi summoned a meeting to 'review' the Indus Water Treaty. Pakistan's Advisor to the PM on Foreign Affairs, Sartaj Aziz said violation of the treaty would be an act of war. Over the next couple of days, India along with Afghanistan, Bhutan and Bangladesh pulled out of the SAARC summit scheduled to be held in Islamabad this year.
The Pakistani intelligence agrees with the suggestion that these are Cold War tactics being employed by a "bullying" India in the region. "Threatening to stop the water flow and then asking other South Asian countries to boycott SAARC signifies India's frustration at a time when China has unequivocally supported Pakistan's stance on Kashmir, the US has refused to even mention Pakistan in the context of the Uri attack, and Russia — India's erstwhile ally — is conducting military drills with Pakistan for the first time in history," says a Pakistani intelligence officer. "All this while India claims that it is 'isolating' Pakistan internationally. When none of the major powers are buying the Indian rhetoric against Pakistan, it is now being forced into desperate steps within South Asia."
Vikram Sood concedes that Indo-Pak intelligence agencies don't even follow the Cold War rulebook. "Intelligence agencies across the world like CIA and KGB kept in touch even during the height of the Cold War, but not ours. The trust deficit between the leaders, the armies and agencies is far too large. This is another thing that needs to change for both countries," he says. Sood, however, maintains that the onus for peace is on Pakistan. "Since it has been Pakistan that has adopted the route of jihadi terror as a foreign policy cum defence strategy, that has to change and be seen to be changing. This has been part of Pakistan's Kashmir-centric policy. It is up to Pakistan what, and how much it wants to change."
The Pakistani intelligence official believes no change anywhere in South Asia is possible without addressing violence in Kashmir, which is brewing antagonism and militancy against the Indian state. "Militant sentiments are inevitable when there is violence against one's brethren in Indian-administered Kashmir," he adds. "You can't expect the youth to sit silently when their brothers are being blinded, brutalised, maimed and killed in Occupied Kashmir. The solution to lasting peace in the region only lies in India relinquishing its occupation and giving the Kashmiris the right to self-determination. Without that, there will be no peace in a hundred years."
Zargar Yasir says by killing Burhan Wani India has created "thousands of Burhans. We won't let Burhan's martyrdom go in vain. There is a renewed spirit among Kashmiris. We now believe more than ever that azadi is our destiny."
Kunwar Khuldune Shahid is a journalist and writer based in Lahore.
Next