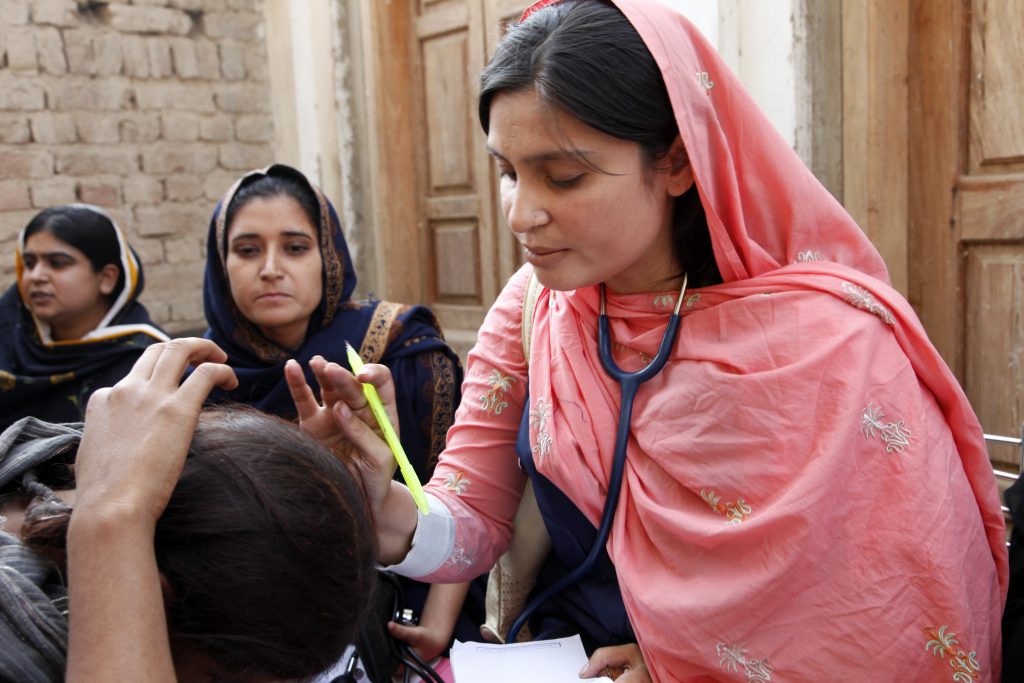 Women always knew this, but now comes a global study published in the leading medical journal, The Lancet, with concrete proof that women's global contribution to health care comprises a whopping $3 trillion annually — nearly 5 per cent of global Gross Domestic Product (GDP)! (Compare global corruption, estimated at $ 1.5 to 2 trillion!). That $3 trillion is approximately the combined annual expenditure of the UK and the US. Sadly, about half of this enormous amount is unpaid, unrecognised, and often unappreciated. The study by the Pennsylvania School of Nursing was published in the Lancet in June 2015.
It details how a major new Commission on Women and Health conducted an exhaustive 32-country analysis, covering 52 per cent of the world's population and examines the evidence surrounding the complex relationships between women and health. This study also demonstrates that women's distinctive contribution to society is under-recognised and undervalued — economically, socially, politically and culturally.
The Commission analysed data from the multi-country study to estimate the financial value of women's paid — and unpaid — contribution to the health system. "Worldwide, most providers of health care are women," says Professor Langer, "But the health systems to which they contribute so much are often completely unresponsive to their needs — despite the fact that they rely heavily on their paid and unpaid contributions. Women are undervalued and unsupported by the systems in which they work, and this problem is exacerbated by the inequitable access to health care experienced by too many women worldwide — particularly those in the most vulnerable groups."
The report underlines the fact that women are important providers, as much as recipients, of health care. Also, that globally, their changing needs in both these respects are not being met.
To quote Professor Ana Langer, head of the Women and Health Initiative at Harvard, T.H. Chan School of Public Health in Boston, USA, who co-led the Commission, "Too often, women's health is essentially equated with their roles as mothers and to maternal and reproductive health. However, the evidence outlined by this Commission overturns this conventional interpretation, and we urge the global health community and policymakers worldwide to embrace a more holistic — and realistic — understanding of women and health. It's time to acknowledge women's comprehensive health needs throughout their lives, and their productive contributions to health care and society as a whole, as well as their similarly important tasks as homemakers."
That holistic approach includes acknowledgement of women's own health and associated needs, over and beyond motherhood and maternal health, plus their contribution to health care within the family and to society. Further, women's caring and nurturing role within the family deserves far greater recognition and appreciation.
Unfortunately, as is very visible in Pakistan, health systems remain unresponsive to women's needs — even though the very same health systems rely heavily on their paid and unpaid contributions, "Women are undervalued and unsupported by the systems in which they work," says Prof Ana Langer.
The Commission, which brought together leading thinkers, heads of programmes, and activists from around the world, found that unpaid work, primarily domestic care for family members, comprised the largest chunk of unpaid health care. And unfortunately, this is only officially acknowledged and compensated in a small number of countries, including Costa Rica, Turkey, and the UK.
The study also examines the complex links between biological, economic and social factors in improving (or harming) women's health throughout their lives; in this are discussed the substantial effects of rapid globalisation, urbanisation and climate change, all of which have inequitable, and greater, effects on women's health.
Professor Afaf Meleis, who co-led the Commission with Langer, said, "Often urban areas are developed without any input from women, and without addressing their needs for adequate lighting, safe transportation, access to healthy food, to infrastructures that promote community connectivity, and integration of health care, child and elderly care. This puts women at increased risk of violence, non-communicable diseases and stressful life overload, which may in turn have adverse consequences for their families."
Professor Meleis adds, "Nurses form the largest global workforce in health care, and the majority of them are women. Many nurses work in unprotected environments and their scope of authority is incongruent with their education and experience. All this can lead to burnout, attrition, and severe shortage; it affects their own health, and the health of others."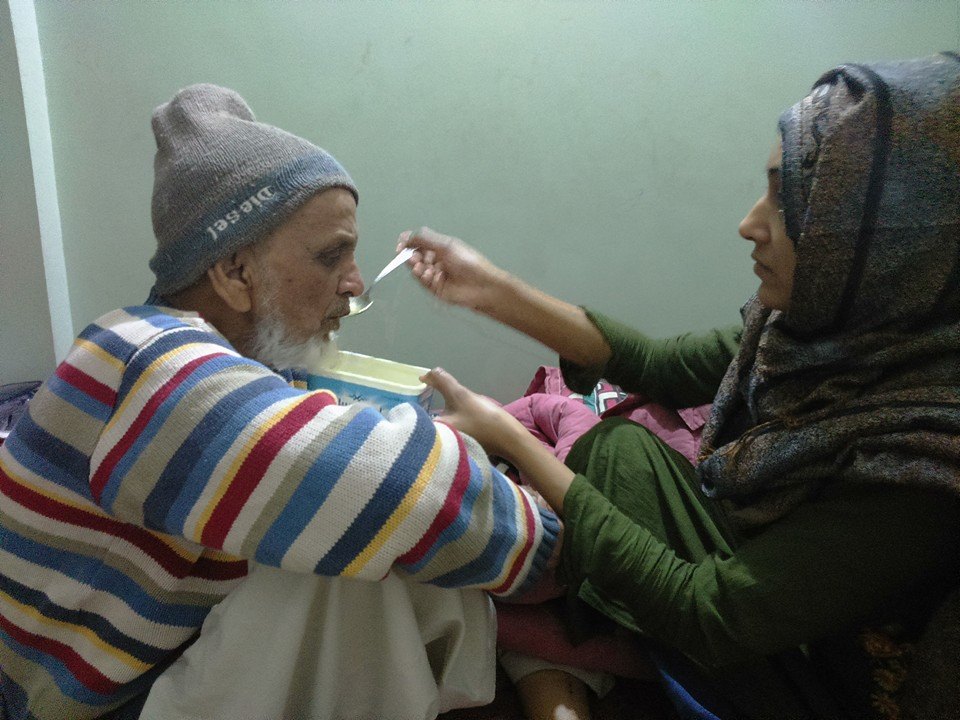 The Commission calls for recognition of the importance of timely and appropriate investments in girls and women to enhance their status, strengthening of health systems, and improvement of health outcomes.
This study is an eye-opener for policy makers in many countries; the guidelines suggested by the Commission offer exciting possibilities for improving health care worldwide. This is also true of Pakistan, where few women receive the recognition and support that is their due, either at home, or in their place of work in the health sector. It's generally taken for granted that women of the household will care for the old and the infirm, will look after the children, in sickness and in health, often, without any attention to their own health or other problems.
The Pakistani woman's biological role is continually stressed — marriage, children, homemaking — and then, there's a full stop. Even policy making in health systems tends to concentrate on women's reproductive health — certainly, most important, but not to the neglect of other aspects of health care.
What's often lost sight of is the fact that women are important providers of, and also recipients of, health care; their needs are constantly evolving in both these respects. Widespread poverty and gender discriminatory practices shape poverty distribution, even within the same family. Compared to men, women suffer more poverty of opportunities, social powerlessness and political disenfranchisement: these add to the vulnerability of the poor, especially women. Traditional lifestyle patterns and hide-bound customs are major hurdles in the path of women's development, education and empowerment.
A revamping of the country's overall health system, incorporating women, children and elderly care, and recognition of women's roles as caregivers, could do much to provide relief to the millions of women who juggle their many responsibilities: the need to look after illness-stricken loved ones and, at the same time, manage other work responsibilities. Such women need strong support from health systems, protection from the risks of workplace harassment, abuse, violence and stressful work overloads.
A broad overview of Pakistan's health care scenario reveals the problems within which people, especially women, work: for the public, there is confusion and inadequate outreach. There remains a persistent shortage of affordable, high quality hospitals; equally, a shortage of doctors, who currently are inadequate to meet the demands of a growing population. Thousands of skilled health professionals — doctors, nurses, paramedics — leave the country every year in a brain drain that has continued for several years. Currently, Pakistan's demand is for 600,000 medical practioners, but has only a fraction of this number. Those who do remain in Pakistan live with problems of low salaries, minimal fringe benefits, unsatisfactory career structures, and, now, security concerns.
It is truly unfortunate that the health system has failed to utilise the talent of these skilled health professionals. The country's perennial headache remains: avoidable infectious diseases, primarily due to impure water supplies, pollution, unhygienic living, and inadequate immunisation; and, simultaneously, a high incidence of non-infectious diseases such as cardiovascular problems, diabetes and the like, leaving the health ministry with no alternative but to cater to the needs of patients in both categories. There's more — the accidents, the bomb blasts and other terrorist attacks, all bring in their wake an emergency onslaught of critical patients.
Currently, there are 78,037 male doctors, and 65,324 female doctors; 5,420 male and 8,300 female dentists, based on data from the Pakistan Medical and Dental Council (PMDC) 2015. Many more are needed, but even qualified professionals have their own problems to contend with, due to which many are unable to work. This exacerbates the country's crisis of health care.
An example is that of 'doctor brides', who are highly prized, and keenly sought after, by potential susraals, not only for their professional abilities, but mostly for the prestige of having a medical degree-holding bride. However, once they are married, around 50 per cent of such qualified brides never work, according to the PMDC data of 2012, because the in-laws do not approve of working women. So great are societal pressures that numerous qualified women doctors yield to the pressures of the in-laws.
Meanwhile, on a cost benefit ratio, the government spends nearly Rs 2.4 million on educating and training each doctor, with the aim of having sufficient doctors to provide medical services to the nation. So losing 50 per cent of trained female doctors, who are desperately needed, is an economic as well as a social loss, to the nation. While women who wish to study medicine cannot, and should not, be deprived of the right to education, some mechanism needs to be worked out whereby female doctors provide much needed medical services to the country. Another problem faced by women doctors is that there are virtually no arrangements at the national level to help career professionals with baby crèches and day-care facilities, nor are ILO Conventions for maternal care followed.
Lady Health Workers (LHWs), now numbering more than 100,000, have all received due training, and are enthusiastic about, and committed to, their work. They literally form the backbone of the health system, particularly for rural health care, and they are active change agents, forcing the public to recognise the ability and significance of skilled paramedics. Despite this, their terms of service were not regularised till 2013. Those LHWs who work in polio eradication are very vulnerable; since December 2012, 30 polio workers have been killed in the course of work.
Nurses, too, are undervalued; as a consequence, well-qualified ones prefer to go abroad for greater recognition and better pay. At present, according to the Journal of Pioneering Medical Sciences there are 47,200 nurses — the need is for 60,000 more. The doctor to nurse ratio is totally skewed at 120,000 doctors to 40,000 nurses, who are often ill-paid, inadequately trained, and insufficiently respected.
If health care is to be improved on a national scale, then gender and women's empowerment must remain central to all policy-making and planning, not only for health promotion and care, but also for the associated and necessary interventions. The need to ensure women's gender equality and empowerment in all policy planning and programmes is critical if we are to have any success in achieving the UN's 17 Sustainable Development Goals (SDGs, 2016-2030), having completely failed in meeting the Millennium Development Goals (MDGs, 2000-2015).
Next