Rock On: Concert at the PACC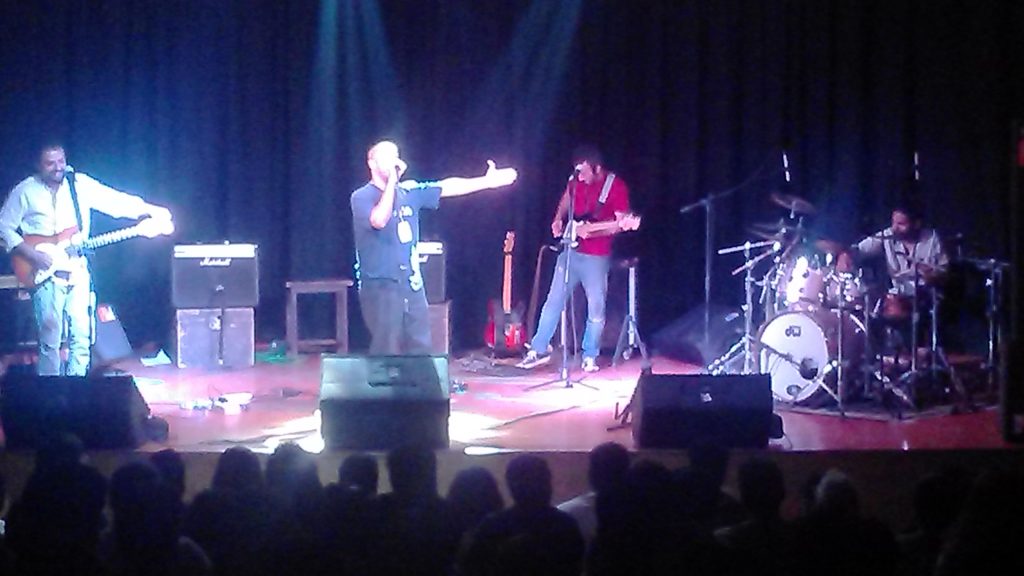 Karachi drumming legend Louis J. Pinto, also known as Gumby, recently arranged a concert at the Pak American Cultural Centre (PACC). Hosted by the talented stand-up comedian, Saad Haroon, the lineup of performers generated avid enthusiasm even before the show began.
Almira and Mishaal sang five songs, mostly covers of Bob Marley and Sia, and a song from the musical Mamma Mia. Their skilled rendition of Sia's 'Cheap Thrills' entralled the audience. Musical sensation Natasha Ejaz gave a jazz-infused performance of songs from her album, Till The End of Time. But while her technical skill was evident, the mellow renditions from her album, like the song 'Khwab,' were the stuff needed to cut loose on a Friday night.
The show's tempo picked up as cover band Meeraj took the stage. From Sajjad Ali songs to Coldplay tunes, Meeraj's performance brought a vital touch of rock to the concert. Finally, Gumby bought the night to an end with his band Underground, featuring Omran Shafique on bass guitar, performing rock hits from the 1990s.
By and large, this concert at PACC was a breath of fresh air. From the performers to the performances, and the MC, thrown in for good measure, it was an evening to remember.
Next