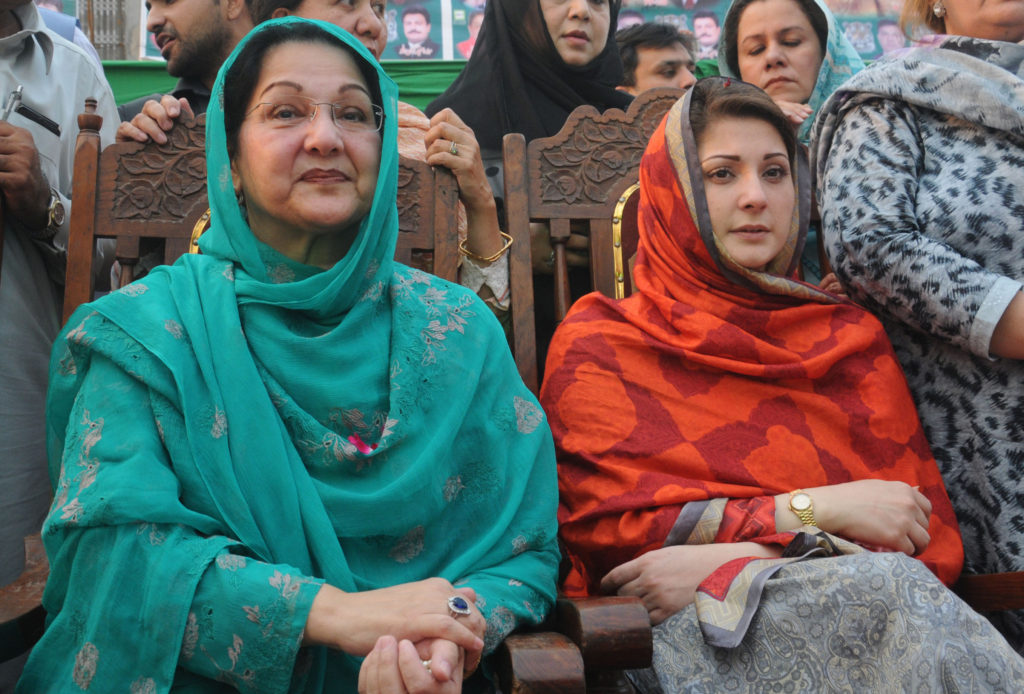 On Sunday, September 17, 41 days after Nawaz Sharif was ousted from the Prime Minister's House, Lahore's NA-120 constituency would go to vote in the by-election to elect a replacement for the former Prime Minister.
NA-120, which encompasses areas including and around Shahrah-e-Quaid-e-Azam (Mall Road) and Ferozepur Road — two of Lahore's major routes that include many stops of the Metro Bus — has been a stronghold of the ruling Pakistan Muslim League-Nawaz (PML-N), with the party's nominees winning all elections since Parvez Malik's win in 2002.
In 2008, Bilal Yaseen, a relative of the Sharifs, got 65,946 votes against Pakistan People's Party's (PPP) Jahangir Badr, who won 24,380 votes.
In the 2013 elections, Nawaz Sharif received 91,666 votes from the constituency, while the Pakistan Tehreek-e-Insaf's (PTI) Dr Yasmin Rashid won 52,321 votes — which is the highest ever tally against any PML-N candidate in the constituency, which has a population of a little over 450,000.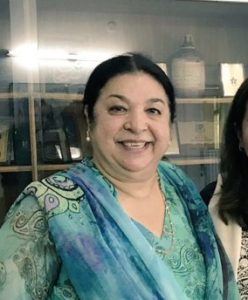 Dr Yasmin Rashid will have a second go on September 17, against the PML-N nominee, Kulsoom Nawaz — Nawaz Sharif's wife.
Kulsoom Nawaz was nominated after much deliberation within the party. Earlier reports suggested that Shahbaz Sharif was being considered as the candidate, who would then have to leave his position as the chief minister and member of the Punjab Assembly to contest the by-poll.
In that scenario, Prime Minister Shahid Khaqan Abbasi would have been an interim president till Shahbaz Sharif became eligible to take over.
"The PML-N is confused. Since the Panama scandal, the party has failed to come up with either a legal strategy or a political strategy," says PTI spokesperson Fawad Chaudhary. "Since, in Pakistan, political personalities are bigger than parties, the PML-N is now running out of ideas following Nawaz Sharif's disqualification.
"First they wanted to nominate Shahbaz Sharif; then they thought, hang on, this will cost us Punjab. Then they thought of Maryam Nawaz, but that would have upset Shahbaz Sharif and his children. So these family tussles are further aggravating the lack of a political strategy," he adds.
Former PML-N MNA and political analyst, Ayaz Amir, says once the decision was taken not to send Shahbaz Sharif to Islamabad, the alternative was always going to be crucial.
"Selecting Kulsoom Nawaz is a sign of nervousness," he says. "I mean the poor woman is a cancer patient, she is over 60 years old. Nominating her shows panic, because the PML-N feels they might lose the seat otherwise."
Gul Bukhari, analyst and columnist for The Nation, believes nominating Shahbaz Sharif could have proved to be disastrous for the party.
"He would have had to step down from his MPA seat and chief ministership, and most likely disturb governance and the PML-N hold over the Punjab at a time when the government in the centre was in a roil. Secondly, it would have meant two by-elections to deal with," she says.
"Secondly, Kulsoom Nawaz being the wife of a Prime Minister ousted in a judicial coup, is expected to accrue a higher sympathy vote than perhaps the brother could have. Moreover, her political acumen and metal were amply demonstrated when she led the struggle against Mian Nawaz Sharif's arrest in 1999."
PML-N leader and former Information Minister, Pervez Rasheed, says that the party never mentioned Shahbaz Sharif's name to begin with.
"It was all media rumours. Those calling us confused are themselves confused," he says. "Political parties give consideration to a lot of things. The party takes opinions of different people, and then reaches a consensus."
However, Rasheed maintains that Shahbaz's name was being considered.
"There indeed was debate over bringing Shahbaz Sharif to the federal government. Some people were in favour of it, while others said that there was no replacement for him in Punjab."
The senior PML-N leadership is of the firm opinion that securing Punjab is the key to success in the 2018 general elections.
"PML-N has only ever been under duress when Punjab is snatched away from us. Punjab is our fort, and we must maintain our stranglehold over it," says Rasheed. "It doesn't matter who we make the PM; as long as we have control over the Punjab government and it continues to support the federal government, we have no issues."
Rasheed further says that Hamza Shahbaz's nomination as the chief minister was not even considered.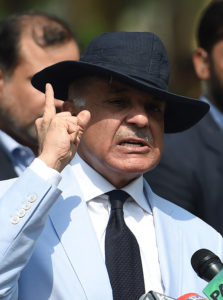 "He's not even a member of the Punjab Assembly; he is a member of the National Assembly. And in case we had opted for the move, we would have been criticised as a party that has made the father the PM and the son the CM."
Rasheed continues: "Hamza Shahbaz has never expressed interest in any such an arrangement, neither has Shahbaz Sharif. The latter wasn't even a part of the debate for the PM's nomination. He categorically told Nawaz Sharif that 'I will do whatever you say, because you're not just my brother, but my leader as well.'"
Sources within the party claim that while Hamza Shahbaz's name wasn't considered, Mujtaba Shuja-ur-Rehman would have been chosen to be CM had Shahbaz Sharif been nominated as the PM.
"Even if Mujtaba Shuja-ur-Rehman had been made the CM, Hamza Shahbaz would have been running everything," says Ayaz Amir, adding that the divide between the two brothers, Nawaz and Shahbaz, does exist.
"Yes, they might not have wanted to turn things upside down in Punjab, but another reason why Shahbaz Sharif might not have been nominated as PM is because Nawaz Sharif did not want that," he believes.
"In the past, we've even heard Shahbaz Sharif say that the elder brother didn't even give them a proper share in the property inherited from the father. So, of course, there is a rivalry within the family.
"Why else aren't they making Shahbaz Sharif the president of the PML-N? Why have they made Yaqoob Nasir the acting president? There is also the cousin rivalry between Maryam Nawaz and Hamza Shahbaz."
But looking forward, what exactly hinges on the NA-120 by-election result?
"It's not important whether Kulsoom Nawaz wins or not. What's important is if the PML-N can remain a party either way," claims Fawad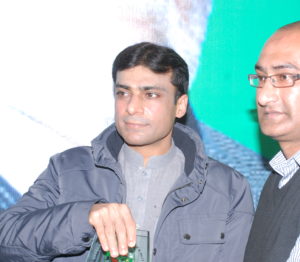 Chaudhary, adding that Yasmin Rashid would give a tough time to Kulsoom Nawaz.
"No one can fill Nawaz Sharif's gap in the PML-N. So if Nawaz Sharif can't come back into politics, which he seemingly can't, PTI will have nothing to worry about. The NA-120 win would have no impact for PML-N — they won this seat in 2002 as well."
PML-N's Bukhari believes that the GT Road rally has actually bolstered the PML-N's prospects.
"It was a romping, boisterous political winner — a show of defiance and power. And frankly, that's what the voters were looking for. Had the PM gone home quietly, the voters may not have felt as confident," she says.
"If the PTI had any confidence in its ability to do well in 2018, it wouldn't have indulged in the politics of dharnas nor gone to the court," maintains Pervez Rasheed. "The Panama verdict is actually a blot on the face of the PTI, that has failed to prove even a single allegation in court."
Ayaz Amir feels the PML-N would not have much to celebrate, unless the PTI candidate is 'absolutely crushed.'
"Defeat for the PML-N is unthinkable. It can have devastating consequences for the party," he believes.
Bukhari believes that a sweeping win for Kulsoom Nawaz would actually be read as an indictment of the JIT report and the Supreme Court's judgment. "In a sense, the election results of NA-120 will be the verdict of the people versus the establishment," she says.
Next