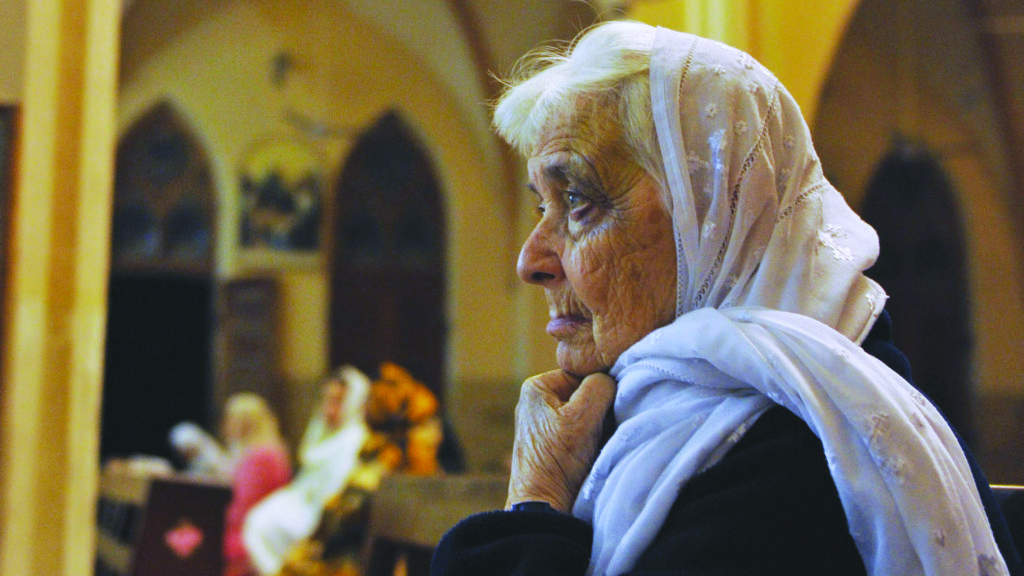 German-born Catholic nun, Dr Ruth Katherina Martha Pfau, affectionately known as 'Pakistan's Mother Teresa,' — because of her relentless campaign to treat and rehabilitate those afflicted with leprosy — passed away last month, at the age of 87 in Karachi, the city she called home.
Dr Pfau began her work in Pakistan at a time when there were no resources to effectively treat the disease and the stigma of leprosy was so strong that those afflicted were not only shunned by society at large, but also by their own families.
Undeterred by this grim reality, Dr Pfau went on to not only practically eliminate leprosy from Pakistan but also to change the negative mindset towards lepers. In doing so, she gave the afflicted a second chance at life.
Dr Ruth Pfau arrived in Karachi in 1960 and began her journey working in Karachi's Leper's Colony. She spent the next 47 years of her life working towards combating and eliminating what was once seen as a fatal disease. Her efforts in developing a proper hospital building for the Leper's Colony resulted in the creation of the first hospital dedicated to treating leprosy, the Marie Adelaide Leprosy Centre (MALC), followed by 157 leprosy control centres nationwide.
In 1996, the World Health Organisation declared that leprosy had been controlled in Pakistan — one of the first Asian countries to do so. But for Dr Pfau controlling leprosy was not good enough. She soldiered on to the more challenging task of eliminating the disease altogether.
And it was a battle she virtually succeeded in winning. Last year, the number of patients under treatment for leprosy fell to 531 from over 19,000 in the 1980s.
Ruth Pfau's work in Pakistan was nothing short of exemplary. Her approach to treatment was not limited to medicine. Instead, she was the epitome of compassion, and adopted and advocated for a more holistic approach towards treating leprosy.
She asserted, that "leprosy is not just a sickness," and could not be treated only with medicine because it did not result in just physical affliction.
Dr Pfau observed that the societal stigma attached to leprosy, also robbed patients of their dignity and deprived them of their basic human rights. And she stressed, cure should be understood as a process which not only treats the physical ailment but continues until the patient has been rehabilitated and has access to food, clothing, shelter, education, health, equal job opportunities and, above all, social acceptance.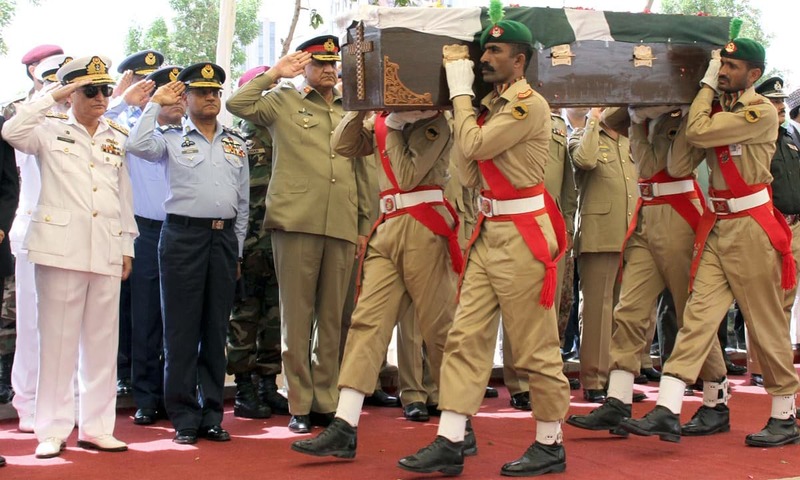 In order to provide better quality of care, Dr Pfau focused on community development to educate people about leprosy. Her approach took healthcare right to the patients' doorstep, and included personal visits to patients' families to convince them that leprosy, a grossly misunderstood disease, was treatable.
After years of selfless service in Pakistan, Dr Pfau was once asked why she never returned to Germany. She responded that her heart was in Pakistan. Not surprisingly then, in return she won the hearts of Pakistanis who adopted this 'ambassador of humanity' as their own. This became a formal bond when in 1988, Pfau was granted Pakistani citizenship.
Recognition also came in the shape of awards. Dr Pfau went on to receive several awards and accolades in recognition of her work with Pakistan's leprosy patients. Among many others, she received the Order of Merit from Germany in 1968; the Sitara-i-Quaid-e-Azam and the Hilal-e-Imtiaz from the Government of Pakistan in 1969 and 1979 respectively; the Damien Dutton Award from the United States of America in 1991; the Ramon Magsaysay Award from the Philippines government in 2002; the Jinnah Award from the Jinnah Society in 2003; a Lifetime Achievement Award from the President of Pakistan in 2006; and the Nishan-i-Quaid-e-Azam for public service in 2011.
Dr Ruth Pfau was laid to rest on August 19, 2017. She received a state funeral with full national honours in recognition of her lifelong service to the most underprivileged denizens of Pakistani society. Pakistani soldiers carried her casket draped in a Pakistani flag and covered with rose petals into St Patrick's Cathedral in Karachi's Saddar area, and later that day the burial ceremony took place in Karachi's Gora Kabristan.
Shattering glass ceilings even in death, Dr Pfau is the only Christian, and the only woman, to ever receive a state funeral in Pakistan. Her funeral brought out a unity and tolerance rarely seen, and desperately needed, in Pakistan. Thousands gathered to pay their last respects to the late doctor whose life had touched so many. Priests, Shia and Sunni clergy, men and women stood side by side; state dignitaries paid their respects along with the common man and woman as for those few hours, the divides between religion, class and creed seemed to melt.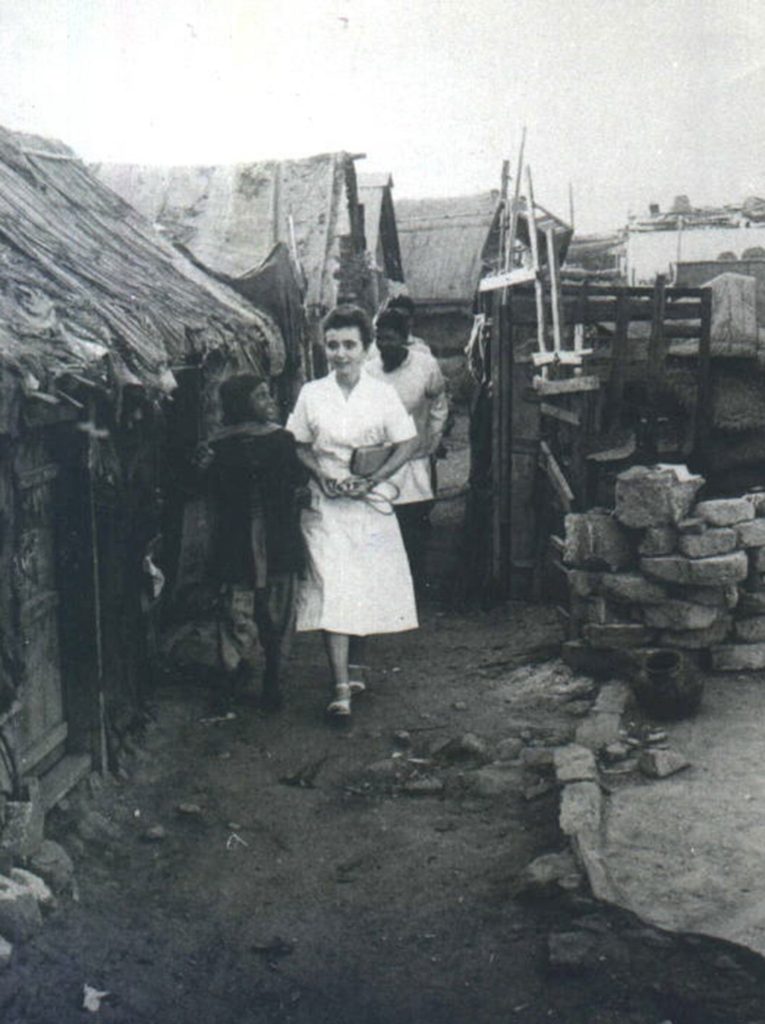 In a country steeped in patriarchy, struggling against Islamic extremism and wrought with sectarian violence, this is particularly significant. Dr Pfau's last rites were testimony to the power of a life lived with love, selflessness and compassion.
It seemed that in death Dr Ruth Pfau gave one last gift to the people of Pakistan: she breathed life, if only for a few hours, into a lost vision of Pakistan — Jinnah's Pakistan — a secular, tolerant and united Pakistan.
And fittingly, after her death, the Sindh government changed the name of the Civil Hospital of Karachi — the come -to-care-hospital for the poor — to Dr Ruth K. M. Pfau Civil Hospital.
Next