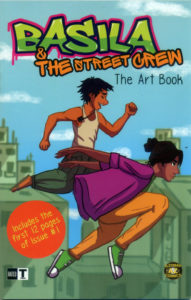 In August 2017, three years since Azcorp Entertainment first started publishing original homespun comic books, they launched the latest initiative in their comic book lineup — Basila & The Street Crew — at The Second Floor. As a for-profit social endeavour, the company publishes vividly coloured, evocative stories of gender, civic and social issues, and justice. Falling into the genre of edutainment, the company has been developing comics with the aim of providing positive role-models and inculcating critical thinking and social consciousness in their target audience that comprises children, teenagers and young adults.
Azcorp has been nominated twice for awards for creativity and conceptualisation. In 2015 and 2016, they were tipped for the National Innovation Awards for 'Art and Design Innovation.' The nominations were garnered by their debut comic book series, Team Muhafiz, that made headlines across the country.
Basila & The Street Crew – The Art Book is a preamble to their new comic book series, featuring the lead characters of Basila, a gifted artist and street-smart girl, orphaned under mysterious circumstances, who is lovingly raised from infancy by Riffat Apa, a transgender woman.
Both, determined to make a difference in their community and through their activism, battle social ills and inspire others into civic participation. While the resourceful Riffat Apa runs a community centre that welcomes all those who are shunned, Basila encourages homeless children to pursue their dreams of becoming artists through painting murals on Karachi's walls, conveying messages of love and harmony. Basila's other talent is parkour (a physical training discipline using movement to get from one point to another in the fastest and most efficient way possible over an obstacle course without assistive equipment). Basila will use this considerable skill in her adventures and her activism.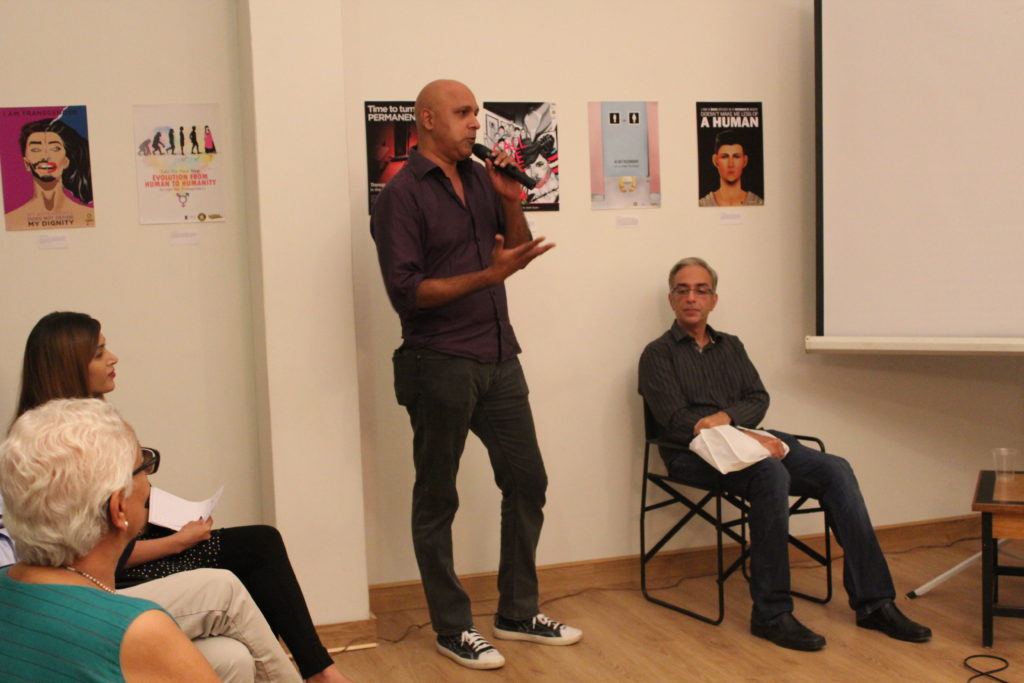 Other members of Basila's crew are Nargis, a diva-cum-trouble shooter who understands the importance of family; Komal, a bright kid who despite family financial constraints, is a blossoming citizen journalist; Jalebi, their community-centre cat; and Bijli, Basila's faithful bike on which she embarks on her quests.
The breakthrough comic book addresses the current atmosphere of transphobia that is prevalent in the country, and makes the concept of social inclusion — particularly of an ostracised community — the main crux of its storyline. A sense of social responsibility is a running theme in Azcorp's creations, highlighting that regardless of a person's social background, whether ethnic, gender, status or religion, any citizen can make a difference.
  "We've aimed to neither glorify nor victimise transgender persons but rather, to show them in everyday roles such as a parent, or a mentor," said Anain Shaikh, the co-creator/co-writer and illustrator of Basila and the Street Crew. "More than anything, the transgender community of Pakistan want acceptance," she maintained.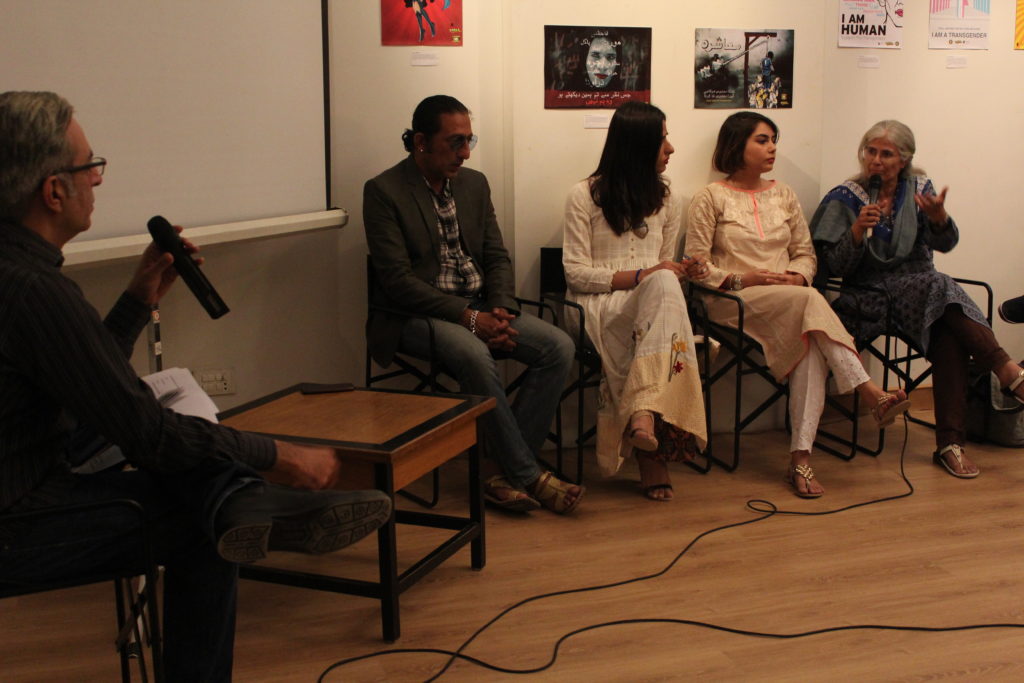 Azcorp CEO, Imran Azhar, shared that when they had begun developing the Basila story, they had specially invited Kami, a transgender activist, for her insights on the issues faced by her community. He further elaborated that considerable research had been done before writing the stories to make them as close to reality as possible. He said he was very proud of what his team had produced.
A lively and informative panel discussion ensued at the comic launch with Tipu Adnan Shah (actor), Kami Sid (activist), Anain Shaikh (co-creator and illustrator) and Afia Salam (environmental activist); Zarrar Khuhro (journalist/anchor person) was the moderator. The initiative was well received by the audience, comprising media persons, students, sponsors and social activists, and some members of the audience volunteered to include the comics in their educational endeavours.
The writer is working with the Newsline as Assistant Editor, she is a documentary filmmaker and activist.
Next