In the blink of an eye, on August 8, 2016, our society lost something that had taken centuries to build. There have been countless terrorist attacks in Quetta, in which hundreds of people have lost their lives. But this particular blow was the most sinister — not in terms of the numbers, but because it was an attack on all that stood for enlightenment, intellect and humanity. It will take decades to recover from a blow that shook the foundations of the country's judicial system.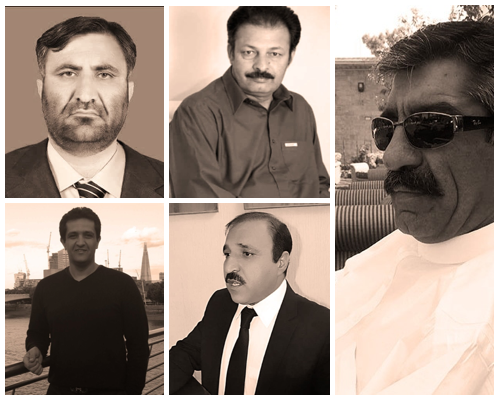 About a hundred people lost their lives, of which 10 were Supreme Court lawyers and 54 were senior High Court lawyers. Among them were some big names of the lawyers community such as Qahir Shah, Malik Anwar Bilal Kasi, Baz Muhammad Kakar, Dawood Kasi and Adnan Kasi.
A hundred more were injured, while many are now differently-abled. The grief and pain is irreparable as dozens of families lost their sole bread earners in the attack.
A year has passed by since and the first anniversary of the incident was commemorated at different forums.
Advocate Dawood Kasi, son of former Federal Minister Dr Abdul Malik Kasi and nephew of Pashtun nationalist, Malik Abdul Sadiq Kasi, was among the top criminal lawyers of the province. Hardworking, down to earth and soft-spoken, he was among those lawyers who were the most eligible for appointment to the judiciary. His father refused the compensation offered by the government and, instead, gave five acres of his land to the needy families of the slain lawyers and others who lost their lives in that incident. Dr. Malik Kasi visits his son's grave daily, and sits there for hours. This incident has not only taken away a competent lawyer,   but has also deprived Quetta of a caring soul who would treat the poor for free. Dr Malik, despite being in his mid-eighties, would attend his clinic both in the morning and evening, and the poor would bring their children to him for treatment. Badly shaken by the death of his elder son, Dr Malik is not able to give as much time to the clinic as he used to.
Imran Sheikh was an apprentice with Barrister Adnan Kasi, who had motivated him to pursue his legal practice and covered the expenses for his studies. From an impoverished background, Sheikh had just begun his career as a lawyer after overcoming a lot of hurdles. He had recently gotten married. His family had to sell his law books within 30 days of his death, as they did not have the money to feed themselves. Just a day before Sheikh's death anniversary, his father passed away.
Another lawyer, Sarfaraz Ahmed Sheikh, began his career as a munshi in court, did his LLB and started practicing law. Advocate Arbab Naseebullah Kasi informed Newsline that he was the sole bread earner of his family, which now has no one to take care of them.
Appointed as additional sessions judge when Amanullah Yasinzai was chief justice of the Balochistan High court, Ayoub Sadozai was a competent and honest lawyer, again from a very poor background. His family too lost its sole bread earner in this heinous and brutal terrorist attack.
Syed Ghani Jan Agha hailed from a joint family that sacrificed the education of all other children in the family just to educate this one son. But their hopes were shattered when he died in the attack.
Another victim was Dawn News cameraman, Mehmood, who has left behind a widow, six children and a mother.
Advocate Naseebullah Kasi says that it's not just the families of the ones who died that are suffering; the families of those who have become differently-abled are equally vulnerable. Among them are Naseebullah Achakzai, Rajesh Kohli and Choudhry Ikram. Neither of the three are in a position to restart their practice.
Unfortunately, the politics prevalent in the bar has only added to their grief. The search for compensation turned into a rat race with groups of lawyers making various demands. As a result, there was a delay in compensating those who were badly injured and in need of financial support. The bar associations decided that injured lawyers would be compensated depending on the level of injury to each. This decision was a major bone of contention among different panels of lawyers, each of whom wanted its own members to benefit the most.
The issue of succession in the families of the deceased lawyers was another problem that erupted when compensations were to be made. Parents, siblings and widows claimed their right of succession separately, and challenged each other's right to succession in court. This also delayed the payments.
Farooq Anwar was a lawyer who had not been injured in the incident. Yet, his name was among the list of injured beneficiaries of compensation. He decided to return the payment that was made to him, so that it would go to those who needed it. This rare act of honesty was greatly appreciated by the lawyers fraternity and civil society.
Out of the families that lost their loved ones on August 8, those that are well-off will pull through, but life for those that are impoverished has proven to be hell.
Next