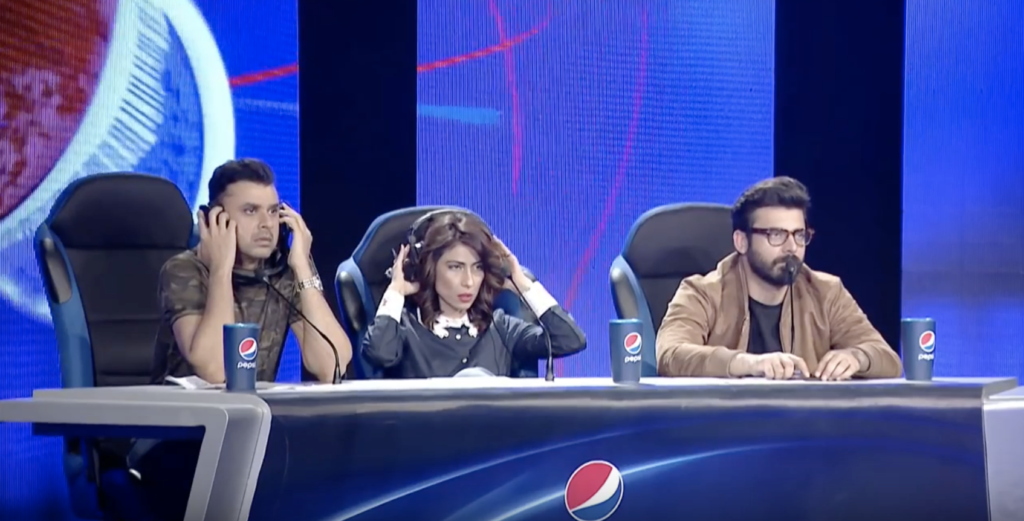 Associating soft drinks with music is starting to become a norm in Pakistan. From the outset, the relaunch of 'Pepsi Battle of the Bands' caught everyone's attention, and it wasn't just the sponsors that were creating the buzz. The youthful spirit of the show, the dynamism of the participants, and the star power of the judges sets it apart from the other musical platforms in the country. The show celebrates the evolution and diversity of Pakistani music, which makes it extremely refreshing to watch.
Pepsi Battle of the Bands welcomes and celebrates originality and creativity. The audition round was judged by Fawad Khan, Meesha Shafi and Farooq Ahmed, who constantly reminded the participants to be original in their performances and to offer the audience something they hadn't heard before. Athar Saeed, drummer of the band Darvesh, praised the judges and said, "On the screen, they were judges, but behind the screen, they were mentors." The 10-member Darvesh band not only caught the judges' attention, but also charmed the audiences with their original number, 'Sawali.' Saeed, who was complimented by Khan for his energetic drumming style, said, "the most unique thing about this band is that everyone listens to different kinds of music and what all of us bring together is Darvesh." The band performed a beautiful and aesthetically pleasing fusion piece of eastern and western music, or as they call it 'Qawwali Rock.'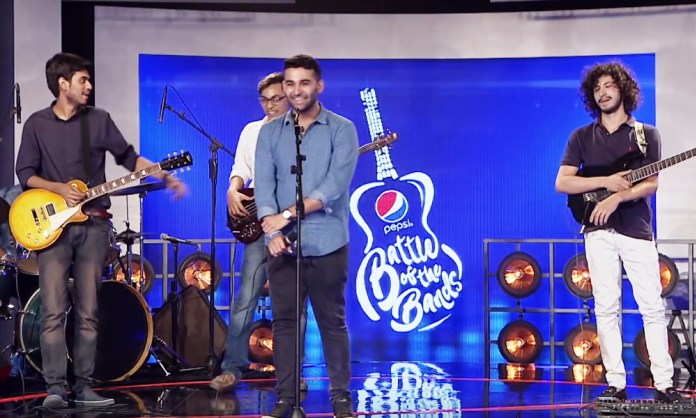 For the main round, Shahi Hasan and Atif Aslam joined Khan and Shafi as the judges. The band Kashmir earned high praise from all the judges for performing a fresh and creative piece. Hasan said their performance was modern and relevant, and especially applauded vocalist Bilal Ali for his unique voice. The panel of judges is not only diverse, but also one that enjoys popularity among the audience — which is another reason for the impressive viewership of the show. The four judges focus on different aspects of each performance, which reinforces the need for the bands to work on offering holistic performances in order to proceed in the battle.
The new show engenders a strong sense of nostalgia, not only for the 2002 Battle of the Bands, but also for band culture in general, which it may be able to revive. The presence of Khan and Ahmed keeps the spirit of the previous Battle of the Bands alive, immediately connecting with the audience, many of whom had avidly watched the previous season featuring the two.
The show is an excellent platform for aspiring and diverse groups of musicians. Not only does it provide them an opportunity to appear on television, but also to connect with other musicians. Commenting on the "brotherhood" between the bands and the spirit of healthy competition behind the screen. Saeed said, "Years from now, I will remember how a group of talented individuals from all over Pakistan, were sitting under one roof, playing to each other's tunes and discussing different kinds of music."
Next