Does President Donald Trump really believe that India can help stabilise Afghanistan, or is his call for New Delhi to play a bigger role a means to pressure Pakistan to do the US bidding?
Anyone aware of the complexity and bitterness of India-Pakistan relations would know that favouring one at the expense of the other could create problems instead of resolving them. Greater Indian, or for that matter Pakistani, involvement in Afghanistan would be a destabilising factor. This is already evident and will become even more so, now that Trump has decided that a bigger role for India — whether for economic development or for purposes of security — could help the US win the hitherto unwinnable war in Afghanistan.
Angry with Pakistan for failing to help the US forge a military solution in Afghanistan by defeating the Afghan Taliban, Trump refused to give weight to Islamabad's argument that increased Indian involvement would not only be a source of instability in the region, but also become a roadblock to peacefully bringing the never-ending Afghan conflict to an end. The conflict has gone on for 38 years now, and Trump's recipe to resolve it militarily could take many more years and still see little success.
There is no doubt that India has undertaken some major development and reconstruction projects in Afghanistan. Projects such as the Salma Dam in Herat province, the electrification of Kabul and other cities and towns by bringing power from Uzbekistan and Turkmenistan, and the construction of the Parliament building in the Afghan capital, have won the goodwill of the Indians among the Afghan people. These projects were executed from funds worth $2 billion, provided by India to Afghanistan. The presence of Afghan presidents — Hamid Karzai and later Ashraf Ghani — and other dignitaries at the inaugural ceremonies of these projects, which were high profile state-sponsored events, advertised India's generosity.
In comparison, a minister or mostly the governor of a province have been attending events organised for the inauguration or completion of projects funded by Pakistan. Though Pakistan's economy is six to seven times smaller than India's and there is a dire need to spend money at home for the benefit of the Pakistani people, Pakistan still pledged $1 billion worth of assistance to Afghanistan and almost half the funds have been spent on education, healthcare and communication projects benefiting the common Afghans. Neither Trump nor any other senior US official has ever mentioned Pakistan's contribution to Afghanistan's development. In fact, President Ashraf Ghani, in a shockingly undiplomatic and provocative manner, asked Pakistan to take back the second instalment of $500 million and use it to fight terrorism at home instead of giving it to Afghanistan.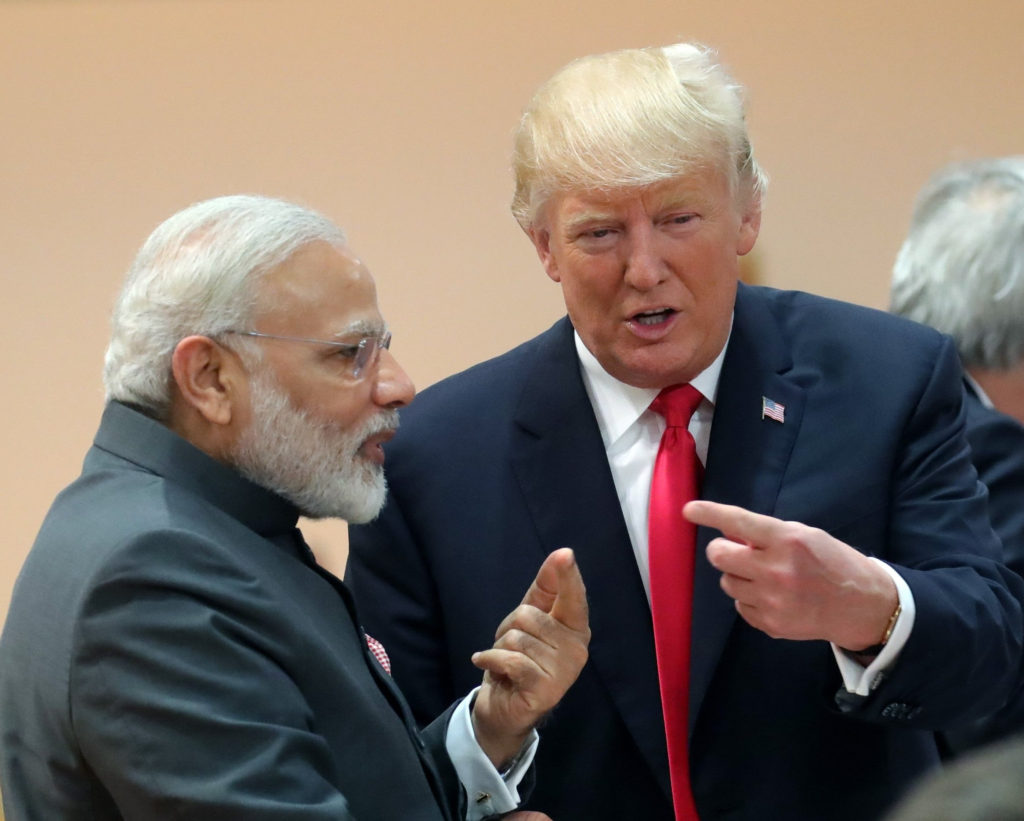 From the scheme of things, Trump does not really seem to be seeking an end to the Afghan conflict. Instead, he is fuelling the proxy war between India and Pakistan in Afghanistan. The Afghan unity government of President Ashraf Ghani and Chief Executive Dr Abdullah is going along with the Trump administration, as it is desperate to keep the US-led Nato forces in Afghanistan to sustain itself in power and also to further cement Kabul's close ties with New Delhi.
The strategic partnership agreement that Afghanistan signed with India in 2011, has been reinforced by the security cooperation between the two countries and the supply of heavy Indian weapons, including combat helicopters and artillery. Pakistan has been watching these developments with concern. Earlier, Afghanistan had refused to sign a strategic partnership agreement with Pakistan and also declined the Pakistan Army's offer to equip and train one brigade of the Afghan National Army. President Ghani sent only six Afghan military officers for training at the Pakistan Military Academy in Kakul. In comparison, 1,100 Afghan army officers receive training annually, in the military academies in India. Pakistan's concerns are real. Afghan military officers, who had trained in the erstwhile Soviet Union, brought home communist ideas and staged a coup — first against King Zahir Shah in 1973, to elevate Sardar Daoud Khan to power. Later, they overthrew Daoud and killed him in a bloody coup in April 1978. The Afghan army officers getting trained in India may bring pro-India and anti-Pakistan ideas home with them. They could become a hurdle in improving relations between Kabul and Islamabad.
Rahimullah Yusufzai is a Peshawar-based senior journalist who covers events in the NWFP, FATA, Balochistan and Afghanistan. His work appears in the Pakistani and international media. He has also contributed chapters to books on the region.
Next