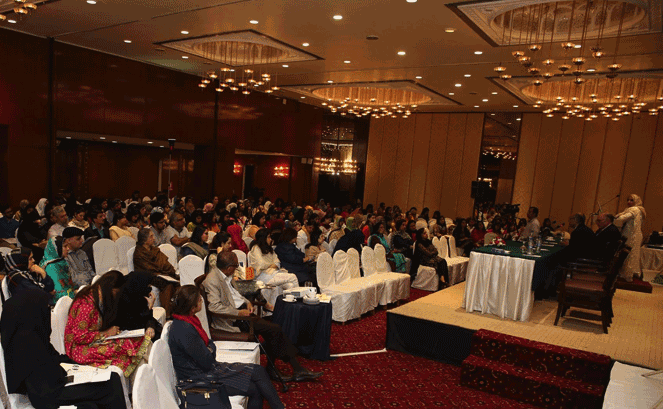 The Recovery House, in partnership with CoL USA and CoL Pakistan Trust, held its first annual psychiatric rehabilitation conference titled "Recovery: The Bridge between Illness and Wellness," at the Avari Towers in Karachi on February 4. A pair of sister non-profit organisations, Caravan of Life, USA (CoL-USA), based in the United States, is the educational and training arm, while the other, Caravan of Life Pakistan Trust (CoL Pakistan-Trust), is the direct servicing agency based in Pakistan with The Recovery House as its service project. The Recovery House is a centre specifically designed for psychiatric rehabilitation of persons suffering from mental health issues and is geared towards reintegrating them into society.
The conference was not merely for experts in the psychiatric field; it was open to people from all walks of life, so as to enable them to better understand Severe Mental Illness (SMI) and the importance of family involvement in the process of recovery.
The response was overwhelming and the conference was fully booked, in fact over-booked.
The conference was interactive with conversations taking place between psychiatric experts from the USA and from Pakistan, each sharing their valuable expertise, thoughts and ideas. Those who had received psychiatric treatment at the facility also shared their experiences.
The plenary covered the universal response to SMI over the last century, which invariably has been, and continues to be, one of shame and fear. The other sessions included the role of families in providing support and care for a family member suffering SMI disorders, as well as practical strategies for their recovery. Other topics included integration of recovery principles in professional practice, challenges encountered in the rehabilitation of those who are on the road to recovery, in the workforce and in the community, and how 50 years of experience and research has globally shaped the treatment of individuals with serious mental illness.
The writer is working with the Newsline as Assistant Editor, she is a documentary filmmaker and activist.
Next