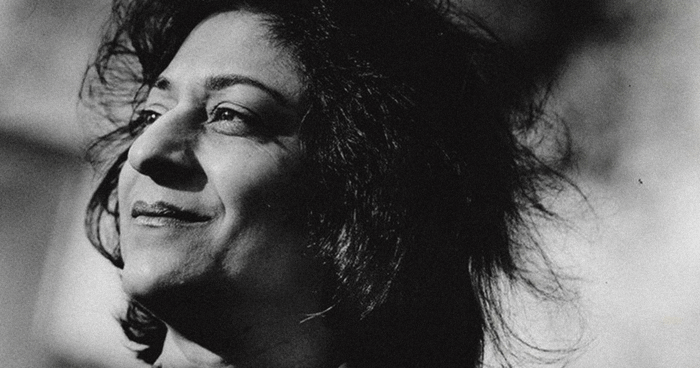 It was in 1969, when I was at Government College Lahore, that I was taken to Malik Ghulam Jilani's house by Suhail Iftikhar, son of Mian Iftikharuddin of Progressive Papers. Malik Sahib was at the centre of the movement against military rule in Pakistan, and outspoken in his condemnation of West Pakistan exploiting East Pakistan like a colony. Thereafter, I would often see his daughter Asma, invariably hanging around with her friend Seema Iftikhar (Sohail's sister) — dressed in a stylish shalwar kameez, short hair trained by jumbo rollers to look back-combed.
The 16-year-olds were like two peas in a pod, usually bubbling with laughter as they shared some clearly wicked joke.  They had been friends since the age of six, and their visibly close bond, forged in a nursery of progressive ideas at home, was strengthened as they shared a schoolroom in Convent of Jesus and Mary (J&M), Lahore. Seema remained Asma's most trusted friend — one could call her a 'soul sister.'
And then one day, Asma Jilani, the girl with a distinctive chuckle and impish smile, was in the national and international news. She took up cudgels against the military dictatorship when her father was thrown into prison for his alleged anti-state activities. In a landmark judgment, Miss Asma Jilani vs the Punjab Government, Asma realised every Pakistani street fighter's dream when the court declared that Yahya Khan's martial law was illegal. From that day she became my heroine, as I know she did for many of those who had protested against Ayub Khan's martial law, and subsequently the army action in East Pakistan.
I followed Asma's life much like a fan following the career of a movie star. How excited I was to hear of her romance with her neighbour's son — Tahir Jahangir (TJ to his family and friends) — in an across the wall ('tere ghar ke samne') mode. In later years she reminisced, "I was head over heels in love with TJ…you could say I loved him with a passion. I was lattu." They were married in 1975.
Two daughters followed: Munizae  (Mano) and Sulema. Asma told me, as she did to many others, that it did not take her very long to realise that she had no 'status' as an individual: "I was a mere daughter-in-law, wife and mother. I wanted to be somebody in my own right."  So she set out to become a lawyer. She was not given admission at the Law College in Lahore, because she had children. She found a way; a friend shared her lecture notes with Asma and she passed her LLB privately in 1978. Subsequently, she was called to the Bar in 1980. Her son was born in 1986 and she named him Jilani after 'Abbi,' her beloved father — on occasion, she affectionately called him 'Sheikhu' (emperor Akbar's nickname for Prince Saleem), and 'Sheikhra.'
Asma brought to her mission as an activist, street fighter and lawyer, a passion similar to that found in her relationship with her family members.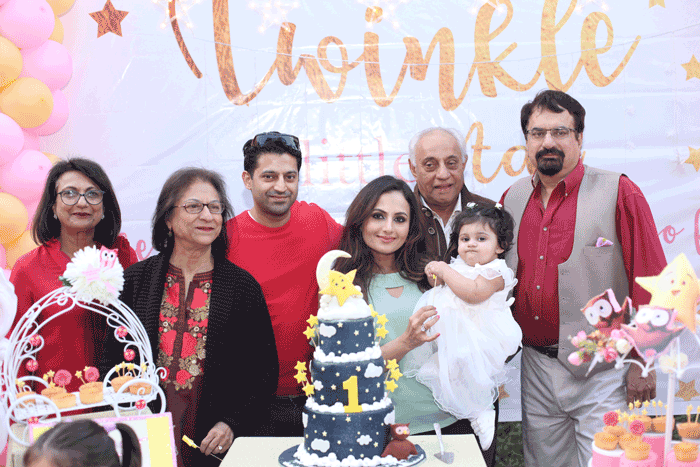 Living abroad, I missed watching her children growing up. Sulema recalls how her Ammi bought a small car, bundled the children in and drove them to school, dropping off the girls at her old alma mater, J&M Convent.  She would also pick them up and take them to her chambers where, often, they would eat their lunch and do their homework.
I got the chance to observe Asma as a mother closely when she appointed me guardian to her daughters, Mano and Sulema, when they came to study at Cheltenham Girls' College in England, where I lived.
Asma was politically astute, generous and hospitable like her father, and inherited a native sense of aesthetics from her mother, Sabiha, the daughter of Maulana Salahuddin, a towering figure in the world of Urdu literature. A spellbinding raconteur, with a riotous sense of humour, Asma was also a brilliant mimic. An evening or afternoon spent chez Asma meant delicious food in the company of her children and friends, and interesting conversation (in English, Urdu and Punjabi) that meandered seamlessly from international, regional and local politics, to a current case, to art, cinema, poetry, music and pop songs. Her eyes would light up and a hint of that impish smile would appear before she launched into a funny story, usually at the expense of some dictator or politician — but often her most hilarious anecdotes were self-deprecatory. Asma had an unmatched ability to laugh at herself — a rare quality inherited by her three children.
Asma's world was like a permanent seminary where Mano, Sulema and Sheikhu were schooled in the art of living life à  la Asma — and her love provided the security that made them the tenacious, committed, intelligent, brave human beings that they are. Asma's repulsion for military rule and Zia's ban on dancing, in part, propelled her to take the five-year-old Mano to Maharaj Ghulam Hussain, the Kathak maestro, and enrol her as his disciple. I could see Asma's passion for freedom in Mano's dance.      
At a reference held for Asma Jahangir at the Lahore Literature Festival last month, daughter Munizae spoke of how her sensitive mother made a note of her children's capabilities and needs and of how Asma had opened up a whole new world to Munizae when she introduced her to the Maharaj. Later, when Munizae became a proficient Kathak dancer, she performed on stage at a time when dancing had been banned by the general.
At the same session, Asma's son, Jilani Jahangir, shared with the audience that during a 2010 interview to BBC, his mother had mentioned that her greatest regret had been that she had not spent enough time with her son. Jilani felt it was not entirely true because when he returned home after completing his studies abroad in 2008, both mother and son caught up on all the time they had missed out on.
Jilani also shared some anecdotes about Asma when she was newly married, and trying to adapt to her new role as a wife. Invited to a typical ladies tea party by one of her in-laws, the other women were introduced to her – in her words – as Mrs. Whatever Spinning Mills, Mrs. So-and-So Vanaspati, and Mrs. Whatever Sugar Mills etc. Asma found it amusing, but absurd that women were being introduced through their husbands' businesses. Interestingly at a dinner to fete Asma on receiving the Alternative Nobel Prize — The Right Livelihood Award – Asma's husband was introduced as Mrs. Asma Jahangir.
Asma's children embody her ideas on gender equality. She told me once, "Girls have to be taught how to be tough and stand up to male rubbish, and boys must be taught that there is no bravery in bullying the weak. Bullies are very weak from within — I know this. I come across them every day."
Asma wanted her children to experience the world away from the comfort of their home — this is what impelled her to send the girls to boarding school, and later to McGill, from where Mano proceeded to New School in New York and Sulema to Cambridge for a Tripos in Law.  Sheikhu was  packed off to Ecole Hôtelière de Lausanne.
She was a very proud mother. She shared with me stories of Mano's scoops as a journalist and anchor on Pakistan's tricky media networks, Sulema's triumphs as a solicitor in London, and Sheikhu's skilful handling of his father's business. But of course, she was equally critical of her children's work. "In the middle of my TV show I would be getting a live feed from her telling me to push my hair back, let the guest finish speaking," recalls Munizae. She wanted them to excel, which in her book meant — "You have to keep getting better and better and improve upon yourself.  Yeh nahin ke khush ho ke baith jao…mein ne bara teer chala diya!" She was equally proud of their choice of spouses — Salman, Harry and Myra — and adored her grandchildren, Tash and Tara.
But Asma's children were never above the law or out of the range of the firing line, if she felt they had wavered, fallen short. For Mano, Sulema and Sheikhu, Asma was 'Ammi': a mentor and guide, a shoulder to cry on, a confidante — their staunchest friend and fiercest critic. She adored them as they did her.  
Next