Classic Movie Review: 3:10 to Yuma
A ruthless order prevails in the drought-ridden wilderness of Cochise County, south-eastern Arizona, in the late 19th century. It is cobbled together by gangs of highwaymen and outlaws — their eyes and ears dotting desert outposts like a telegraph network.
It is a truth that Dan Evans (Van Heflin), a passive yet morally astute cowboy struggling to feed his family, must face up to, in Delmer Daves' 1957 production, 3:10 to Yuma.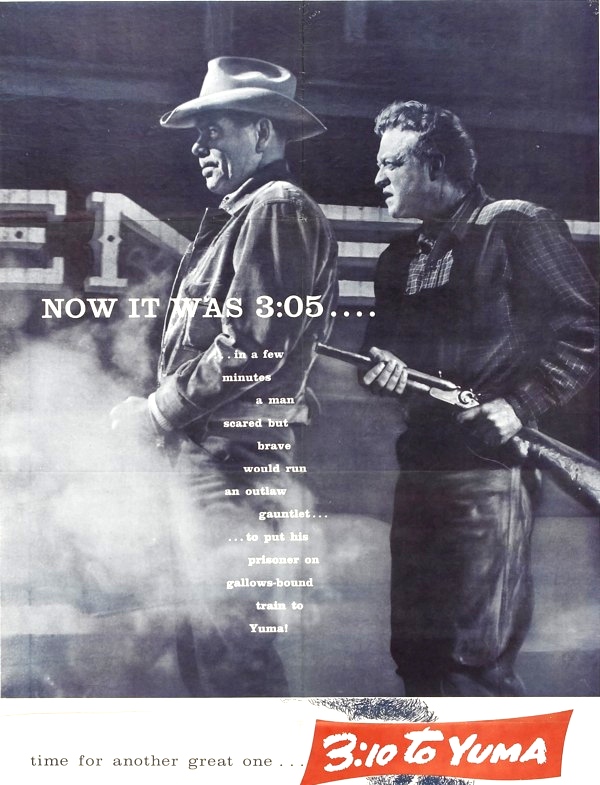 For when he finds himself inextricably tied to a drive to deliver notorious outlaw Ben Wade (Glenn Ford) to Yuma Territorial Prison, he is forced to confront obstacles on a practical and fundamental level.
Holding the much-feared Wade hostage isn't as simple as it may sound — despite the deceptive simplicity and calmness of sparsely populated towns such as Bisbee and Contention City, where part of the story unfolds. Wade's gang of 12-strong have dispersed across all nearby routes via which their leader could be transported to justice, in a bid to recover him.
A particularly atmospheric and well-crafted opening sequence set against the soundtrack of '3:10 to Yuma' sung by Frankie Laine, culminates in a stagecoach robbery-gone-wrong. Charles Lawton Jr's cinematography establishes a sense of menace from the very moment the highwaymen surround the stagecoach. And the scenic backdrops of filming locations in Arizona — which include Sedona, Texas Canyon and the Little Dragoon Mountains — add an aesthetic element to the shots.
While the protagonist may not be the nihilist anti-hero of Harry Horner's Man From Del Rio — released a year earlier, in 1956 — director Delmer Daves delivers a multidimensional villian in the charmingly devilish Wade (a show-stealing performance by Glenn Ford). He more than makes up for Heflin's Evans and his morality of the dutiful strongman — which today's audience may find somewhat outdated. Felicia Farr leaves a lasting impression as Emmy, the beautiful bartender, despite the limited screen time.
The drought through which Evans' family and cattle have struggled is a physical and metaphorical one. For once Evans decides that he will not back down from the challenge at hand, thundering clouds can be heard in the distance
The writer is a staffer at Newsline Magazine. His website is at: www.alibhutto.com
Next