The Age of Digital Colonialism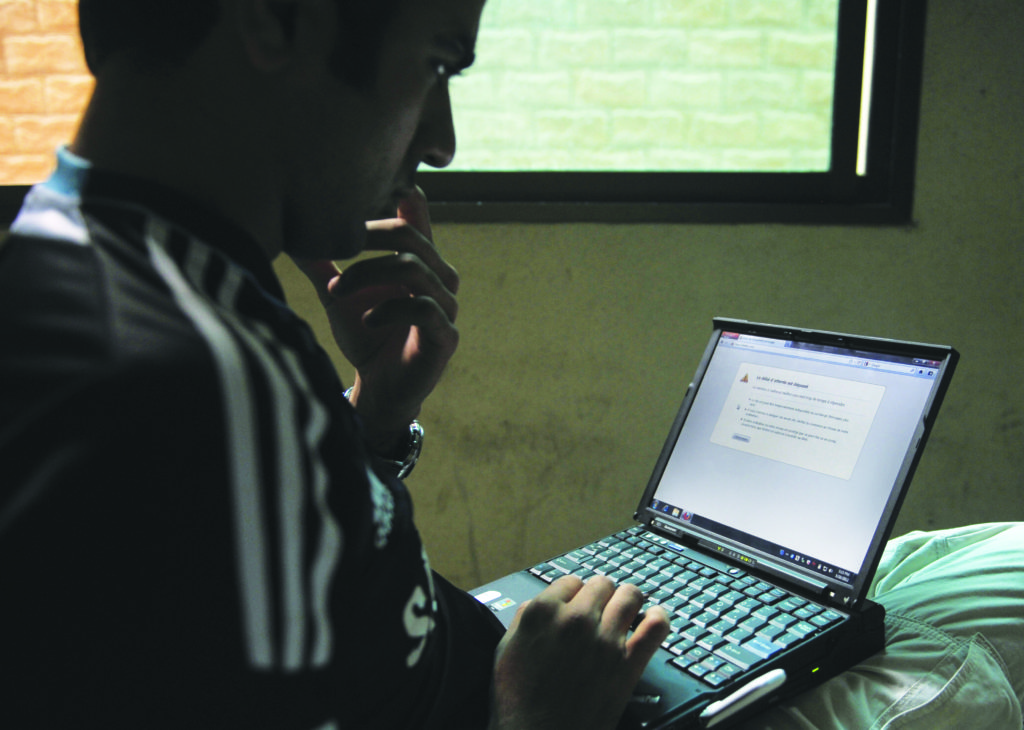 While social media enables news and information to spread like wildfire, some fires it starts are hard to put out. As platforms, Twitter and Facebook have the potency to rouse emotionally charged reactions and mobilise agitated crowds. In the midst of draconian backlashes to controversial news items, the authenticity of information is given little consideration. Some media outlets broadcast fake news floating around social media, with little thought to the possible ramifications.
Extremists are well versed in the use of social media. Their skills are, arguably, as advanced as those of the law enforcement authorities, if not more. The educated among the younger generation too use social media, but it comes at a price. Some find themselves being trolled and turned into hate figures; others meanwhile, dream of going viral and keep checking their timelines religiously.
The world of the mainstream media and social media is turning into an increasingly troubled one, in which modern technology and cyber space could lead to hazardous consequences. It is a world where the young and the educated are keen to impress others with their self-styled philosophies and gain quick recognition and validation. Many among them promote extremism, while others fight in the name of a God they may not fully comprehend.
On December 1 last year, armed men stormed the Agriculture Training Institute in Peshawar in the early hours of the morning, killing at least nine people, most of them students, while injuring 32 others. During the attack, the perpetrators broadcast the incident live to their handlers, with whom they were in constant contact, receiving instructions. In this case, the militants, widely believed to be marginalised, had, in fact, access to the most advanced technological equipment while carrying out their attack.
Our police force, on the other hand, are not even familiar with mobile apps. They can barely read the names of these apps and are equipped with nothing more than a rusty old rifle, hanging on their shoulders.
The latest technology is, undoubtedly, in the wrong hands.
Furqan Bilal, a Senior Superint-endent (SSP) of the Counter-Terrorism Department, reveals, "We were not sure about the application that was used by terrorists, as the cell phone was broken and in the custody of intelligence agencies and, according to the latest information received from them, they could not recover anything."
"It is really worrisome that these terrorists are becoming so high-tech with the passage of time, while the use of advanced technology in law enforcement agencies is really slow," contends Riaz Ahmed, a reporter. "Until recently, the Khyber Pakhtunkhwa (KP) police was described as being 'technophobic.' Its members refused to use computers and androids; most of them were recruited in the 1980s. Former IGP, Nasir Durrani, tried to change this and courtesy the National Testing Service (NTS), some highly capable young men were recruited. But the terrorists are still one step ahead as far as the use of mobile technology is concerned," he says.
"There were reports in the international press that IS fighters were using the 'Telegram App' to communicate with each other in Iraq and Syria, and now they have started using it in Pakistan and Afghanistan as well," continues Ahmed. "This app has no backup option and the message is deleted once it is received."
Twitter, Facebook and Whatsapp were abuzz with paeans being sung about the gallantry of police personnel in response to the attack. The mainstream media blindly followed what became popular opinion. It was only later, when it surfaced that none of the security cameras installed in the institute were operational and that terrorists had entered the premises by breaching security checkposts, that the security lapse became glaringly obvious.
Later, the KP Assembly presented a bill demanding a judicial inquiry into the incident. But the ill-informed public continued to harbour misinformed opinions shaped by social media. Now, with the underpriviliged sections of society increasingly reliant on social media as the main source of news and information, it is difficult to control the spread of false news.
Professor Zia Ullah Hamdard, a research scholar at Abdul Wali Khan University, who has written a thesis focusing on the use of social media by university students, told Newsline that, "Providing equal opportunity to all citizens of the world, social media has become the most popular platform among the masses, and most of the stories are picked up from social media by the mainstream media."
According to many experts, this is the future of social media. We are about to enter the age of digital colonialism, where social media will control, regulate and blackmail governments. The nature of this kind of platform is, in itself, a problem. Freedom of expression, so openly exercised here, could prove harmful for some. For instance, there are millions of fake accounts on social media.
"These fake accounts serve multiple purposes," says Hamdard. "One can find people with different malafide intentions here; from sexual predators to political propagandists, and from religious bigots to war-mongers and anarchists. Hate speech is one of the most common aspects of social media use; it has been used as a tool to foment chaos in society. Governments, meanwhile, seem to be helpless in regulating and monitoring all these pages and accounts."
When students lodged a complaint to the university administration against Mashal Khan, explains Hamdard, they alleged he was a Russian spy who was being funded by Russia and America; that he was promoting socialism and that he had launched an anti-religion campaign on social media. When Hamdard asked them for proof, they were unable to provide any. But when Mashal was killed, he says, multiple accounts were made in his name and blasphemous content was posted on these.
"I knew Mashal for more than two years, but in those two years he didn't get a single complaint against posting objectionable material," continues Hamdard. "On the other hand, Mashal Khan had posted a warning that his account was hacked, and that someone was trying to defame him. This means that the possibility of an account being hacked, a password being stolen, and one's post being misinterpreted by his/her opponents could put a social media user's life at risk." Hamdard says that the government may have come up with the Cyber Crime Legislation Bill, but regulating social media still remains a huge challenge.
Mashal Khan posted the following warning on his Facebook timeline on December 24, 2016:
"Somebody has made a fake account with my name. And the person seems to be amongst our friends who are trying to send fake texts from the ID with my name to another fake ID which is in a girl's name and is trying to blackmail me with that. Watch out friends. Someone is trying to show my image as being negative"
After three months, he was killed by an angry mob on the premises of the University, over false allegations of posting blasphemous content.n
Next