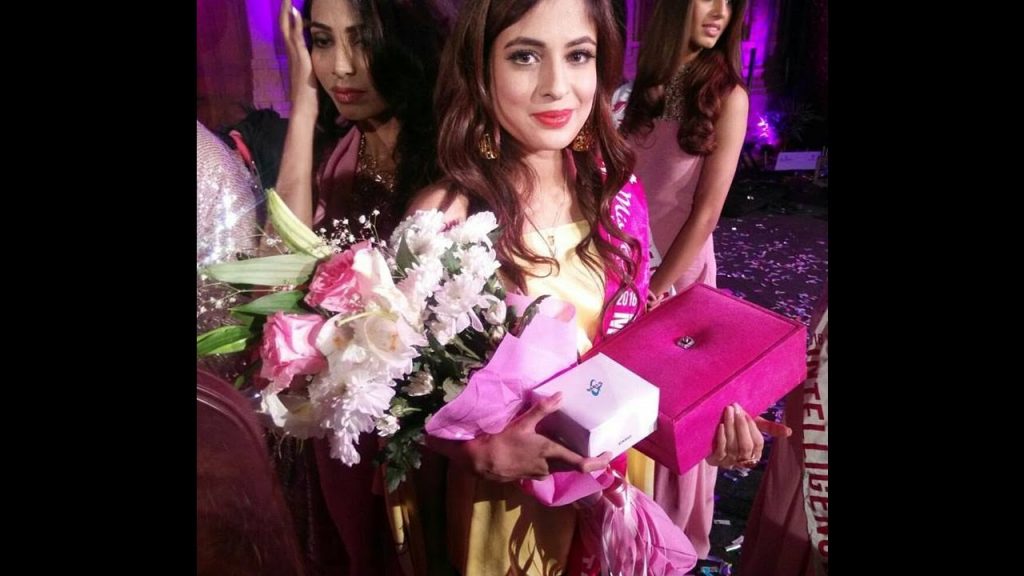 The Veet Top Model reality show — akin to America's Next Top Model (ANTM) — was initiated in 2011, in order to undertake the momentous task of grooming and mentoring potential 'top models' during a time when the era of the supermodel was on the wane, and there was no one of their calibre to be seen in the quagmire of the Pakistani fashion industry.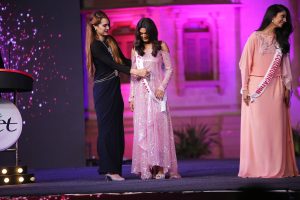 In 2013, the brand began bestowing its beauty awards at a media-filled grand ceremony where infamous former model Ayyan Ali won the Most Beautiful Skin award — an exercise that neither pushed beauty industry boundaries, nor went beyond a meretricious skin-deep level, curdling somewhere in the middle. As a result, it left no lasting impression, nor did it emphasise the responsibility that comes with winning a title such as Miss Veet. It did, however, throw up some new models such as Sadaf Kanwal, Saima Azhar, Sana Sarfaraz and Areeba Habib.
In October 2016, the brand attempted a different shtick and format, launching Miss Veet Pakistan as "a journey of excellence." The popular reality TV show reportedly surpassed previous target rating points (TRP) with its focus on the training, growth and transformation of its 12 finalists into "complete women."
With the Grand Finale of the Hum-sponsored Miss Veet Pakistan 2016, held in early January 2017 at Mohatta Palace, one attempted to gauge if the brand had achieved this multi- purpose.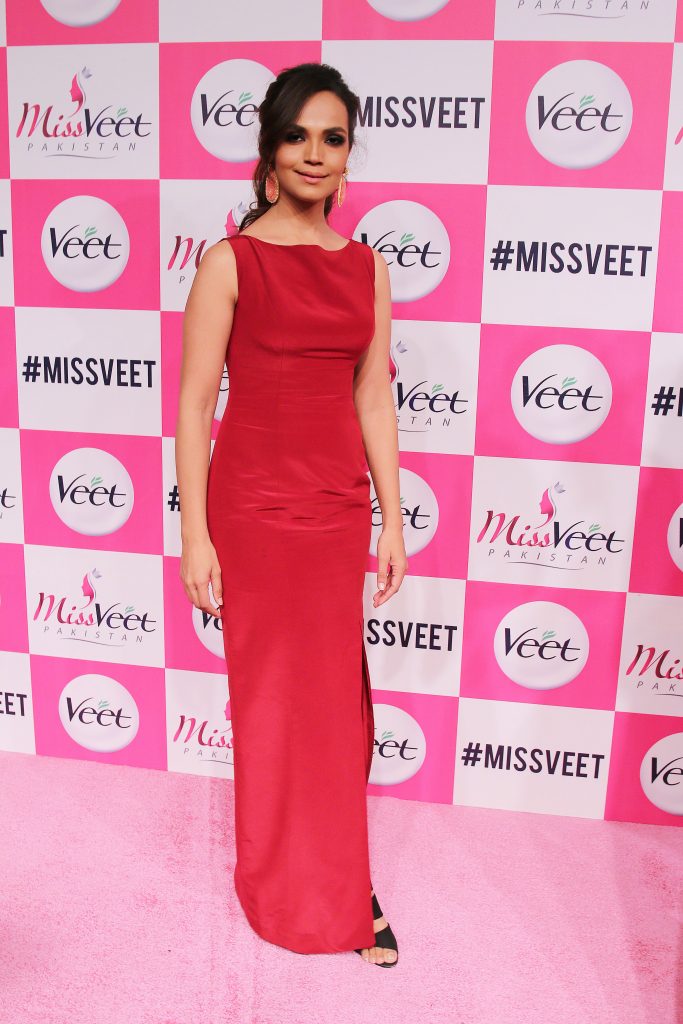 "The show is no longer restricted to modelling," emphasised Fahad Ashraf, the Marketing Director of Reckitt-Benckiser who make Veet. "Instead, we have focused on how every woman needs to be comfortable in her own skin. More than anything else, we have advocated the importance of confidence in a woman which allows her to avail the same opportunities that are available to men. The 12 finalists shortlisted for the show were tested through different character-building challenges. They were guided on how to speak and act in a professional environment and how to develop their image in the public eye. The girls hailed from very diverse backgrounds; one of them was a kick-boxer, another was a teacher, some came from smaller cities, while others were from the country's urban centres. We tried to help them overcome societal taboos and recognise the importance of their own individual persona."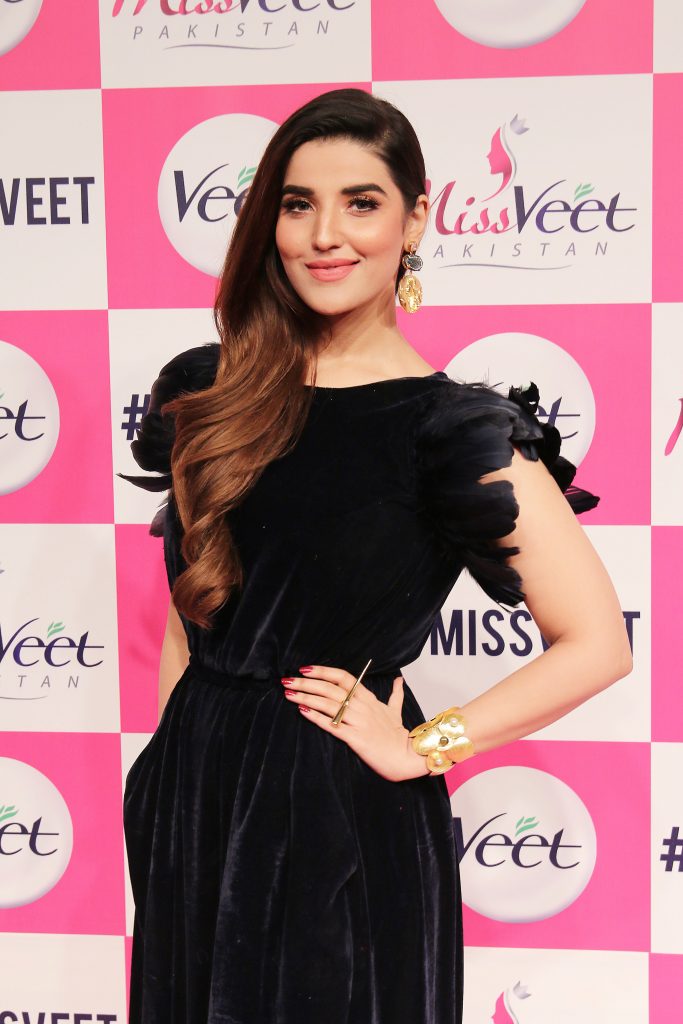 And so, on a chilly evening, warmed thankfully by flame heaters, even if few other frills, there we were. Mohatta Palace was awash in lambent pink floodlights. The stage was set with a centerpiece of insignia leaves and surrounding billboards featuring the season's judges — Aamina Sheikh, who was posited as a role model for aspiring actresses; Ayesha Khan representing confidence; 'King of Photography,' Tapu Javeri; mentor, trainer and 'Queen of the Ramp,' Fayezah Ansari; and Miss Veet's TV host, Azfar Rehman.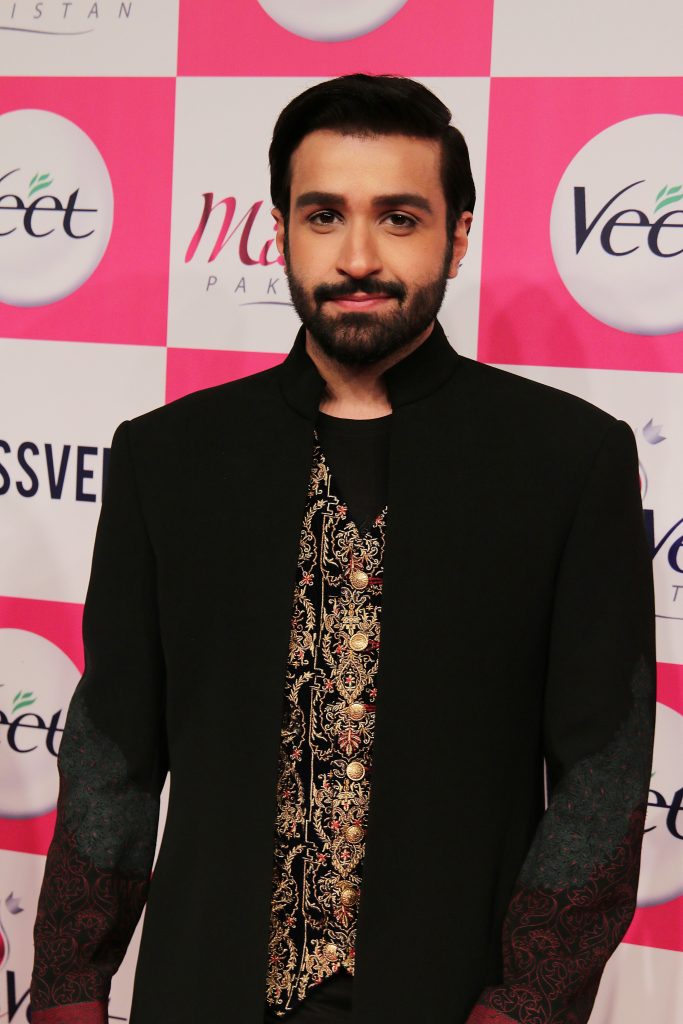 Host Azfar Rehman spoke of the difficulties and successes of reality shows, his talk interspersed with video clips showing the contestants during auditions and challenges set in Sri Lanka.
Prizes for the winner were also announced: the victorious candidate would be Veet's Brand Ambassador for a year, with a contract worth PKR one million. Additionally, she would receive two return tickets to London on Oman Air and three G Shock watches.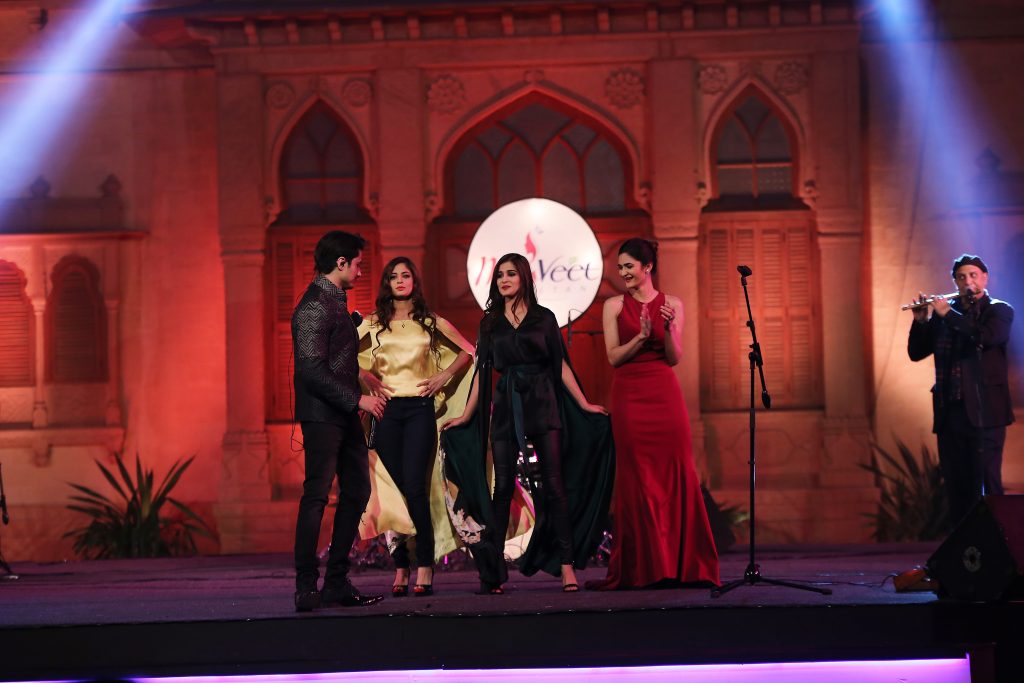 The show opened with a theatrical performance featuring Mawra Hocane dancing energetically to Meesha Shafi's throaty and uber-lively Bijli.
The dance performances, choreographed by Hasan Rizvi, by the dancers and actors from the just released Thora Jee Le, was a nod to the revival of Pakistani cinema.
Dance choreographer Wahab Shah also presented a sequence in which the 12 finalists paraded in Wardha Saleem outfits and danced to the protest chant 'Hum Duniya Badlengey' by Pakistani band Noori.
Next came the distribution of a myriad individual prizes bestowed to different finalists by Noori in a nano-moment appearance.
Among the awards were those for 'Best Communication Skills,' 'Most Charming Personality,' and 'Fittest Contestant.'
Ironically, the award for 'Most Intelligent' was presented by "international superstar" Imran Abbas, who vented a nonsensical diatribe about how 'beauty fades and dumb remains forever,' before presenting the award.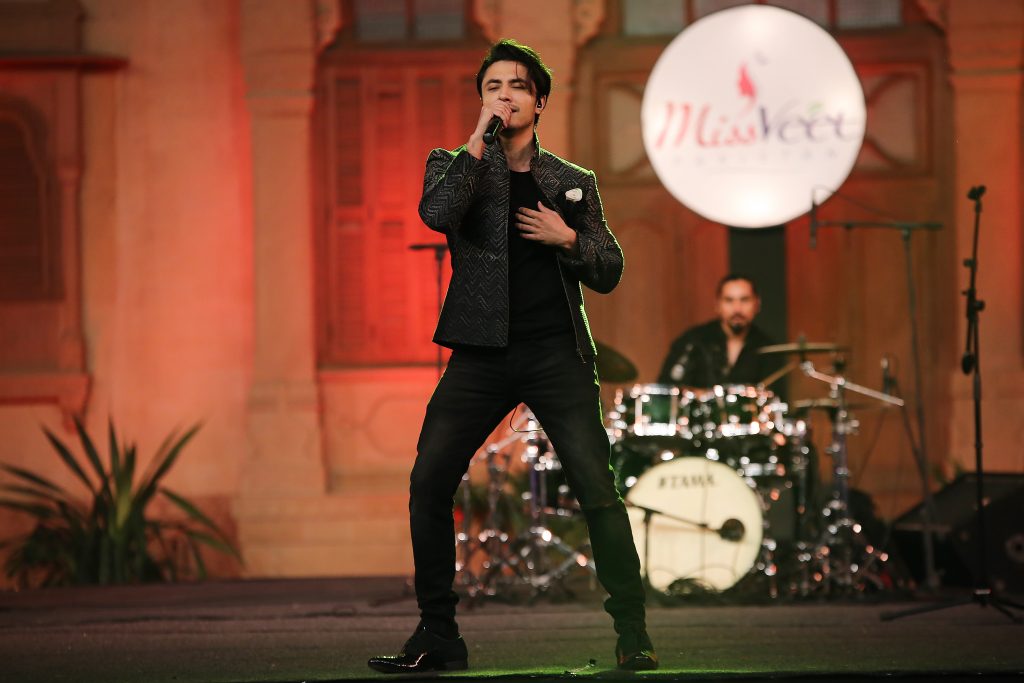 The highlight of the evening's entertainment was the introduction of "Pakistan's Biggest Rock Star" — the irrepressibly charming and witty Ali Zafar, who inadvertently saved the evening by singing a medley of his most popular hits in different vocal ranges and avatars. Alluding to three of life's most desired items, looks, wealth "and something which I cannot announce publicly," the impresario sang the ever-popular 'Chal Dil Meray' before segueing into the hit 'Rangeen' as the three finalists of the evening walked past, being serenaded by, and dancing with, the superstar.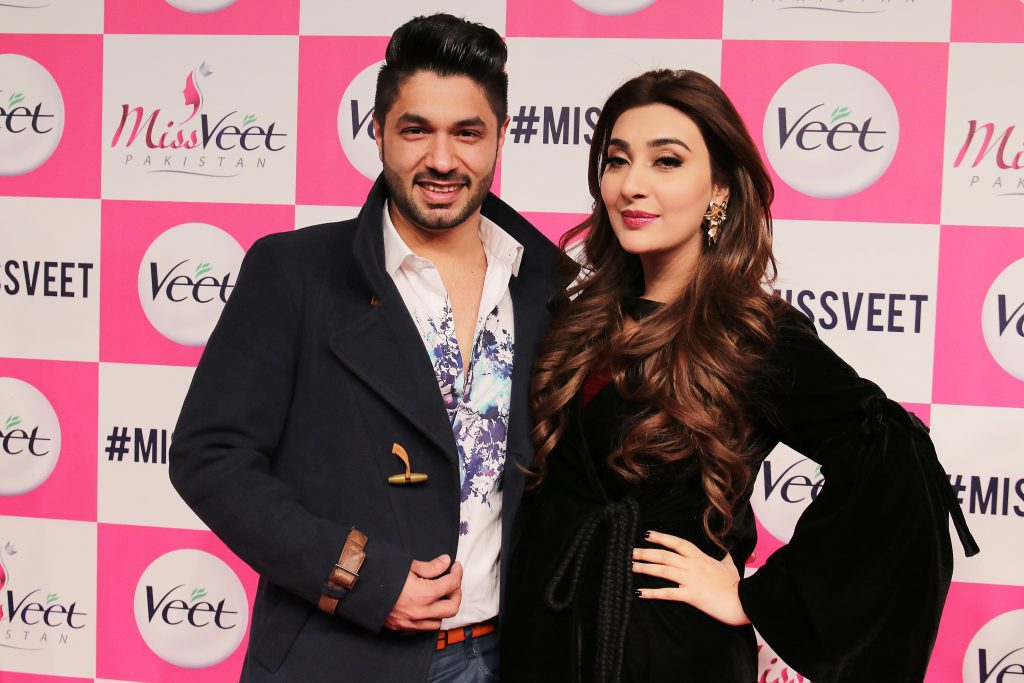 Zafar also took on the responsibility of being the emcee during the Veet Q & A round where the top three contestants faltered, whether due to malfunctioning microphones or not understanding the questions asked of them by the judges.
Right before the crowning of Miss Veet Pakistan 2016, the company's Brand Manager, Maha Changez, announced that the brand would be taking forward its transformation mission with an online and free-of-cost Veet Academy.
The five women selected to be mentors of the Veet Academy were also mentioned. They include actress Sarwat Gillani, who will provide guidelines on confidence; actress Aamina Sheikh, who will advise on broadening one's intellectual horizon; actress Hareem Farooq, who will focus on fitness; anchor and motivational public speaker Sidra Iqbal, who will help to improve communication skills; and beauty mogul, Masarrat Misbah, who will elucidate on beauty and charm.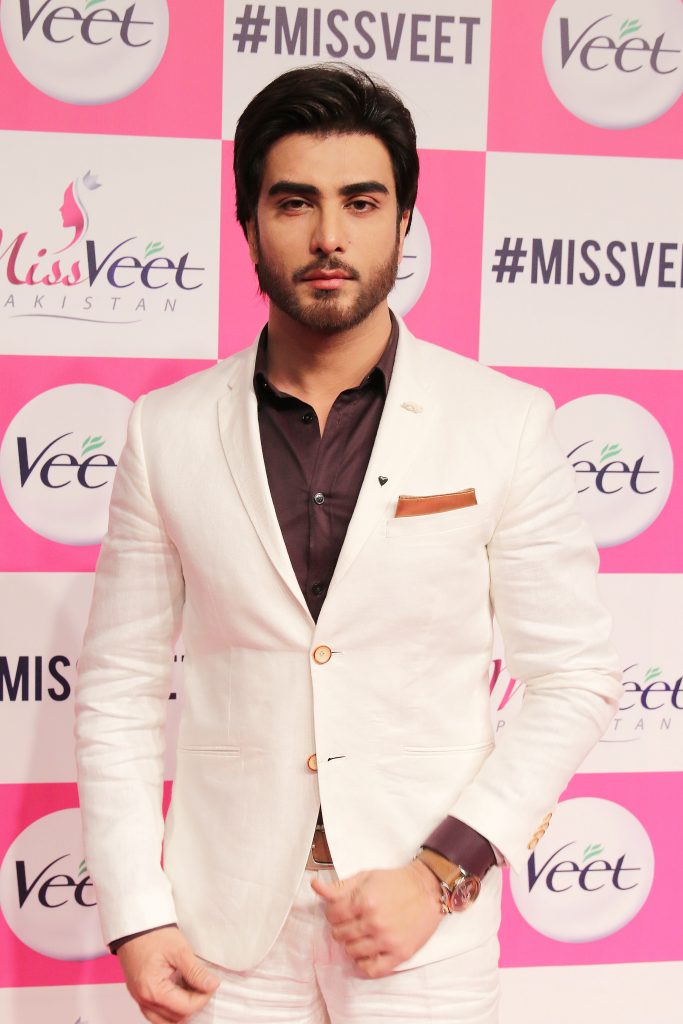 All that positivity notwithstanding, there was a dearth of variety among the 12 finalists. There were no plus-size or dark-complexioned girls among the shortlisted 12. Most fitted into the cookie-cutter fair, pretty, thin and tall requisites of a Pakistani fashion model. Furthermore, most of them — including the three finalists — lacked the wit, poise and communication skills of a confident and "complete" woman.
"Most of the girls at the auditions were under the impression that we were having a modelling contest," explained Ashraf. "Now that we have completed the season, we hope that the audience has realised that we are no longer searching out just models. Next year, I hope to see a more mixed crowd at our auditions."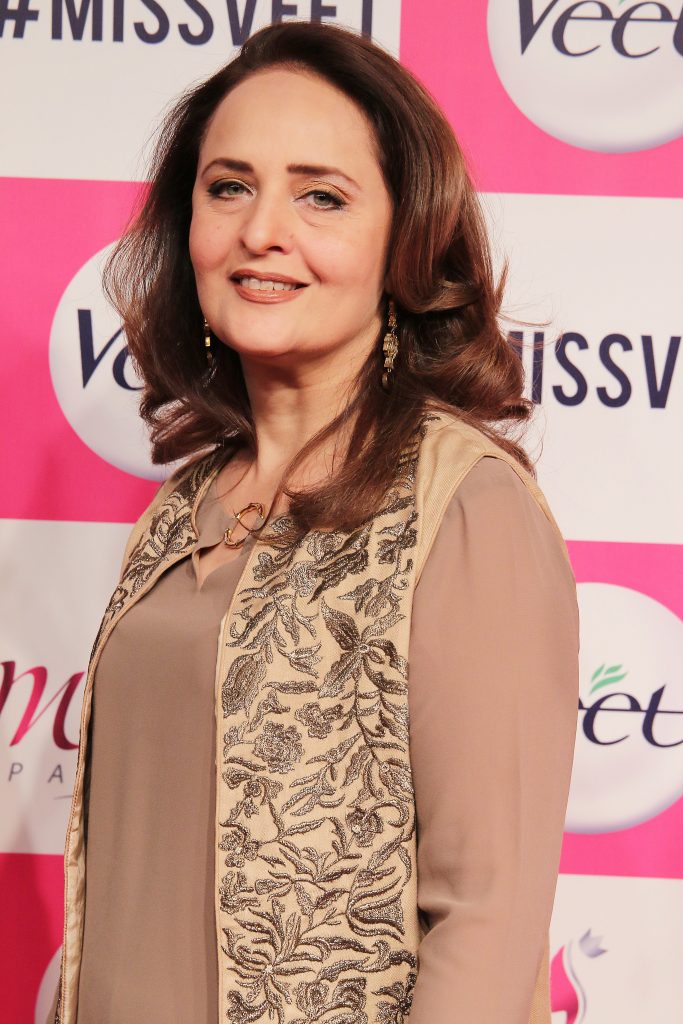 The night ended with Mawra Hocane crowning Zainab Raja as Miss Veet Pakistan 2016, proclaiming that, in fact, all the girls were winners.
In an era where women's rights are being undermined and continuously threatened in Pakistan and worldwide, a platform such as this, committed to women's positive transformation and empowerment, needs to circumspectly move beyond the surface beauty and glamour to help women attain real confidence and cerebral growth.
Next