Interview: Qamar Zaman Kaira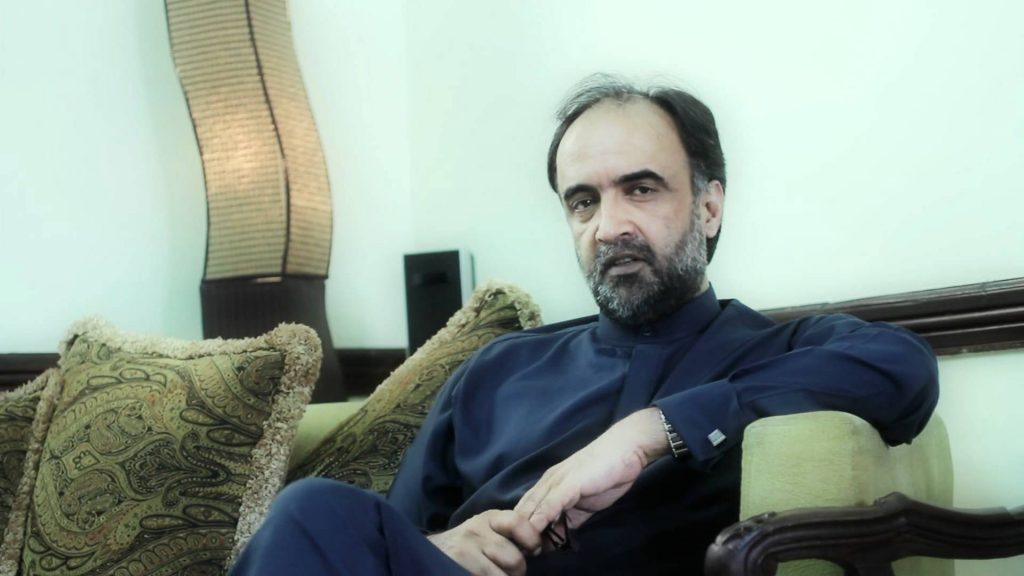 Why do you think the PPP was wiped out in the 2013 elections after being in power for five years? Why did it not do well anywhere except Sindh?
There are two dimensions to this. First of all, there was election management and manoeuvering. This is quite clear; both the PPP and the PTI have the same stance on this issue. Having said that, a perception was built, which wasn't based on any reality. Sitting Chief Justice, Iftikhar Chaudhry, a section of the media, and the Muslim League in opposition, acting as a troika, tried to create a [negative] image of the PPP, and they were quite successful in demonising the party. We did not pay much attention to the media, and unfortunately, we paid for it as people bought into all of this.
They say that we did not do anything; that we were an administrative failure; that we were busy looting this country. Now let's look at Pakistan in 2008 when we came to power, and in 2013 when we handed over power to another government. This will give you a real-time assessment of the situation.
In 2008, Pakistan was shrinking; terrorism was increasing. In areas like Swat, Malakand, Bajaur, Waziristan and FATA, Pakistan did not have administrative control. Pakistan's flag was no longer being hoisted in Balochistan. All the Baloch nationalist parties had boycotted the elections. Wheat and sugar were being imported, despite the fact that we are an agricultural country. Pakistan was isolated internationally. At the end of 2008, just a few months after our government took over, there was a global recession, and oil prices hit the roof. In 2010, floods destroyed areas from Gilgit-Baltistan to Karachi. In 2011, there was another flood. It was limited to Sindh, but it was devastating as well. Pakistan's revenue was Rs. 1.1 trillion and our loans increased. There was an energy shortage.
This is when we took over. Our army was fighting a war against terror, its soldiers were being martyred, but the security situation was so bad that they were being told not to wear their uniforms out in the open in many places. In 2008, General Musharraf was the president, with a hand-picked judiciary and generals.
That is where we started out. The Muslim League-(Nawaz) started with us, but they realised the tough situation ahead, with Ishaq Dar predicting that things would get worse in the world and that our economy would sink. So they parted ways with us. We had two options: to go ahead even though we had an imbalanced federation, a sinking economy, a difficult security situation, and a troubling foreign policy, and try and consolidate Pakistan, or leave this system and let Pakistan be crippled. We chose to try our level best to consolidate.
In 2013, the Pakistan we gave our successors was one where we were exporting the same agricultural products we were importing in 2008, Pakistan's exports had increased, our revenue receipts had increased from Rs. 1.1 trillion to Rs. 2.23 trillion — more than double, which is unprecedented. In 90 days, we cleared Swat, Malakand, Bajaur and a part of Waziristan [of terrorists]. We were responsible for constitutional devolution.
Please evaluate these things. When we were going to enact the National Finance Commission (NFC), Balochistan was not willing to sit with us because it did not trust the federation and wanted the hundreds of billions of rupees owed to the province as gas royalty. The Khyber Pakhtunkhwa (KP) government said that they could not sit and talk to us till we resolved their net hydel profit issue. There was a separatist movement in Gilgit-Baltistan, and the nationalist movement in Sindh was gaining strength. To address these issues, the first step we took was to get rid of the prevailing dictatorship without fighting with an institution. We got Musharraf out, made the system better, got our president elected, took powers from the president and transferred them to the prime minister, then transferred powers from the prime minister to the provinces, gave resources to the provinces and accepted provincial claims to natural resources. This was not just legislation. This was a legislative process that devolved power, transferred institutions to provinces, transferred resources to provinces. And it changed the shape of Pakistan. As a consequence, Balochistan, which was reverberating with separatist slogans in 2008, was consolidated by 2013, and was standing beside Pakistan in every way. Today Baloch nationalists don't have any other slogan to raise except that of missing persons. KP's nationalists don't have anything else to ask for now, and it is the same with Sindhi nationalists. And Gilgit-Baltistan has been empowered due to self-rule.
To address the issues of the poorest of the poor we started one of the world's largest poverty alleviation programmes — i.e. the Benazir Income Support Programme (BISP), PPP's Zammurd Khan started 'Sweet Homes' for young children, and we organised the Baitul Maal properly. [I acknowledge] we couldn't control the rising prices. But this was due to the global prices of oil, and the bad balance of payments. There wasn't much money available in the world because everybody was asking for cash at the world forum. But despite everything, we tried to provide all the resources we could to our country.
When prices increased, we raised salaries — in five years, we raised salaries by 130 per cent. Pensions were increased so as to give relief to the people. And we created more jobs.
This new model of the economy says that a state cannot give jobs. But what good is a state if it cannot provide jobs? If the state cannot provide security, if it cannot give health benefits, if it cannot give education, then why [should there be] a state? When we did all this for the people, a section of the media that was against us — and had the stamp of the chief justice to support it — would say that these are not the issues of the common man. If raising salaries is not a common man's issue, if consolidating Pakistan is not a common man's issue, if ending terrorism in Swat, Malakand and other places is not a common man's issue, if giving relief to the farmers in order to make our country agriculturally strong is not a common man's issue, if giving food security isn't a common man's issue, then what is?
But yes, we also made some mistakes.
Let's come to the two biggest allegations against us — Rental Power Projects (RPPs) and Liquified Natural Gas (LNG). It was said that we made a lot of money through them. The RPPs started before us, but projects were activated in our time as well. There was a power shortage in Pakistan and we needed a solution. There was a short-term solution and a long-term one. We tried to explore the option of importing energy from India, but it did not work out. We couldn't import it from other states as Afghanistan was in turmoil back then. So for three, four years as a stop-gap arrangement we tried to address this issue through the RPPs, a policy that was continued from Musharraf's time. There was a lot of hue and cry about it. At the end of 2012, the Supreme Court gave a judgement under the leadership of Iftikhar Chaudhry which cancelled all the RPP agreements we had made. We were told to return all the advance money with interest (and the interest rate at that time was 14 per cent per annum). So we deposited with interest all the money to the exchequer, except in one case which is still under litigation. If all the money was returned — and nobody has claimed otherwise — how did we end up making money? Our hands were clean.
The other thing that was said about the RPPs is that they were very expensive. Obviously a project that was going to be installed for three or five years instead of 30 was going to be costly, because [the company involved] had to put it up in three years, take out capital cost, its own cost, make a profit and then dismantle it as well. Had those projects not been cancelled, at today's oil costs they would have been making surplus energy, and we would have been exporting electricity. Something that came to be known as our 'sin' would have actually stood to our credit, but we were stopped midway. What did this government do? They expedited the Nandipur project but what happened? Failure! The Quaid-e-Azam Solar Park is not functional. The proposed coal-based projects failed as well. There is still load-shedding in the country. When in opposition, Khawaja Asif used to say that Pakistan has a 23,000 megawatt installed capacity and peak demand is only 16,500, so if our government provides oil, we will not need new power projects. He made this statement in the Supreme Court. He has been running the show for the last three years, and still has not been able to end load-shedding.
The other allegation against us was that we made two billion dollars through LNG. During our tenure, there were no LNG projects. Negotiations were going on with a company but there was a preemptive stay order by the court, and that company ran away. Today there are a lot of questions related to LNG, but nobody says anything. Public Procurement Regulatory Authority (PPRA) rules are being flouted but no one intervenes.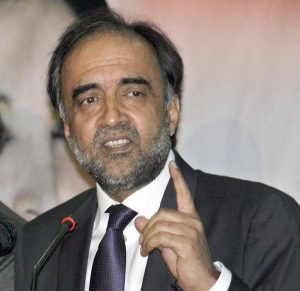 You have recently been appointed President of the PPP in central Punjab. How are you going to reorganise the party?
Apart from the political challenge, the PPP's organisational structure was a huge challenge for us. The Muslim League did away with its organisational structure in 2011 and still has not been able to reform it. The PTI tried to hold an intra-party election, but has given up on that. Now the PPP has started its organisational work and in very difficult times. But our chairman has ushered in a new style. Our consultative process is at the grassroots level. We made five-member committees (with our senior-most members) in all provinces; two in Punjab and one each in the other provinces. These committees visited all the districts in their respective provinces, gathered all the district workers, asked them their opinion about who they would like to choose as their district president, secretary, provincial president, etc. People gave their views quite openly and bluntly. In the light of their opinions, the PPP shortlisted the names of three to four people given by each, and submitted the report to the PPP chairman. Now he has started the second phase of the process. Headed by the chairman, a panel was formed in which provincial teams as well as the CEC members sat and interviewed those whose names had been shortlisted. There are six divisions of the central Punjab; four divisions have been finalised with notifications for complete restructuring. With the help and opinions of the workers, this phase is being completed. After the districts, we will do this at the tehsil and union council level as well. It is the first time that we are going through this consultative process at such a large-scale all over the country. It's an uphill task but we are trying our level best to complete it soon. We have also started mobilisation, mass movement and mass contact against the government. We have had rallies, several functions at Youm-e-Tasees (Foundation Day), jalsas etc. Our next task is policy-making. We are going to form a manifesto committee and then in the next few days we will go to our workers at the district level, to stakeholders and expert groups, and discuss it with them before coming out with a new election manifesto.
Do you think the PPP will be able to do better in the 2018 elections in Punjab than you did in 2013 when the party won only three NA seats?
We have seen how this government has been exposed in the Panama scandal and how it has misused and abused its power. We have seen the dharna and protests by Mr Imran Khan. He has a government in one province and people can see how the PTI has performed there. And we have also seen our mistakes being scrutinised. Our young chairman Bilawal has just arrived on the scene — he has a clean slate and a new team — so we expect that this will give new hope to the people of Pakistan who are still close to the PPP.
That aside, a lot of jiyalas either did not vote at all, or opted to vote for the PTI in 2013 rather than the PPP, as they said there is no hope for their party in the Punjab. Do you think you can change this?
We saw a campaign in this country where it was said that the PPP would not come back now. So some PPP loyalists, who did not want to see Mian Nawaz Sharif in power, thought [in that case] they should vote for the PTI instead.
From 2008-2013, there were many grave allegations of corruption against the PPP. And the label of corruption against the party still lingers. How will you counter these allegations, especially during the upcoming election campaign?
I have already addressed the two major allegations (RPPs and LNG). The person who levelled these allegations against us was Iftikhar Chaudhry, or the people who filed petitions asking for suo-moto action that were sent to him after planted media stories. That perception was not built by any political party; it was just the CJ and the media and the PML-N. But all the petitions and suo-moto action taken against us did not result in anything. There have been many scandals in this present government, but we have not seen any suo-moto action. When the courts intervene, people — rightly or wrongly — perceive it to be something serious, because courts are considered impartial.
It seems that despite Khurshid Shah being the leader of the opposition in the National Assembly, your party is not playing the role of the opposition, and the PTI has donned the opposition's mantle. Why is this?
There is this style of opposition like Imran Khan's where he threatens to close down an entire city by staging a dharna. We agree that his demands are valid, but not with what he has done with them. The media thinks that Imran Khan is the only one man in opposition because of the harsh language he uses. If we don't use the same language, we are not considered a viable opposition. When he says 'I will lock down a city,' and we tell him 'you are wrong and cannot do this,' we are called sellouts, or it is implied that we are engaged in a muk-muka (stage fight) with the PML-N. Khan could not lock down a city. When you lead such weak movements and fail, it ultimately weakens those in the opposition, and as a result, strengthens the sitting government. So due to Khan's weak movement and wrong decisions, the government benefited, despite the perception that the PTI is a strong opposition. When the Panama scandal broke, the PPP raised the issue the most. We started it, we gathered together the opposition, we led the TORs committee, and we legislated, but Khan sahib took a separate road and damaged his position. We told him not to go to court, but he did and today is facing embarrassment. The opposition cannot be media-driven.
Chaudhry Aitzaz Ahsan in the Senate and Khurshid Shah in the National Assembly present a strong opposition, in a responsible way. The result of our opposition is that we have passed a bill in the Senate and sent it to the National Assembly. Remember, if there is ever a verdict on Panama, it will be because of the PPP's bill. We are a responsible, experienced opposition. We know that opposition only succeeds when all the opposition parties are united. Imran Khan is not willing to work with others. We have always played our part as the opposition. People say that in 2014, Mian Nawaz Sharif's government would have fallen if we had not supported it. How was it going to fall? Had it been disqualified by the courts? Were people leaving the government? Or were they being bulldozed into submission and made to resign? The way parliament was being attacked, we had to intervene. There was a perception that any other intervention could only have been a take-over. Would this have helped democracy in Pakistan? We would have been back to square one. Instead of being given credit for strengthening democracy, we are being discredited for our actions.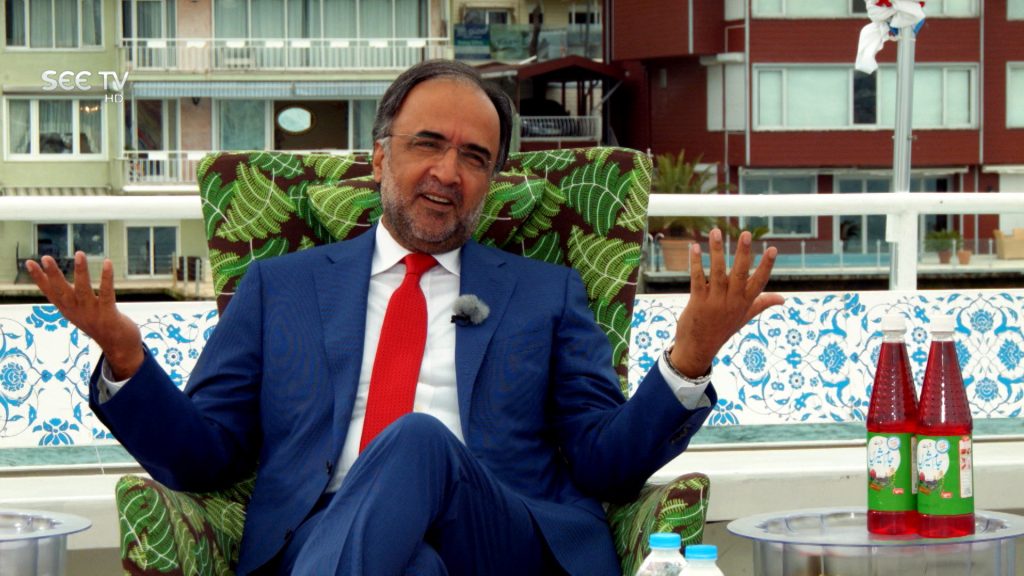 Do you think it suits Zardari to run for the post of an ordinary MNA after being president of this country for five years? Didn't the PPP make fun of (late) Farooq Leghari for doing the same thing?
Zardari sahib has said that he does not need [to do] this, but if his country and his party require him to do so, he will make the sacrifice. We thought this was a good strategy, which is why we support it.
Don't you think Bilawal Bhutto-Zardari would be better suited to run for MNA from Punjab rather than Sindh if the PPP wants to be called a 'national party' again instead of a regional one?
At this point in time, he will strengthen the opposition by going to parliament. He will be leading his party directly in the assembly. If he were to contest an election from Punjab, where would it be? Somebody would need to vacate a seat for him.
When Benazir was alive, she was called the 'zanjeer' or binding force of all four provinces. Do you think that her untimely assassination has led to the unravelling of the PPP?
It is true that a leader is not born every day. Leaders take time to mature. There is an inherent talent in them, and then they learn through experience. When Bhutto sahib reached the peak of his learning, knowledge, and experience, he was assassinated. When BB reached her peak, she was martyred. If a party's leadership is eliminated, uncertainty increases. When BB was martyred in 2007, there was an impression that the PPP had become leaderless. Zardari sahib was not contesting elections. It damaged the PPP. Nobody can fill this vacuum, this void, but the PPP has still practiced mature politics.
There is a perception now that there is no national party anymore. Have you devised a new strategy to make the PPP a national party again?
We are in the process of restructuring our organisational structure and improving our party policy. These issues will help us regain our space. We have started a campaign against the government and took out a rally from Lahore to Faisalabad, which was a very daunting task. People came out in droves to support us. We will, God willing, increase our support base. The relationship that the masses have had with the Bhuttos has not broken down. We will definitely regain the people's trust. It is difficult, but we will succeed again.
Do you still think there is a nexus between the judiciary, the media and the PML-N against you?
No, that was during our tenure. Now the courts are not against us. I cannot give money or ads to the media, as I don't have the resources. As the PPP, I need to present our case in front of the people of Pakistan. We are doing that. We expect that the media will bring a balance as we don't think that the media is a monolithic entity. And if the media brings balance in its coverage, we will benefit from it.
Next