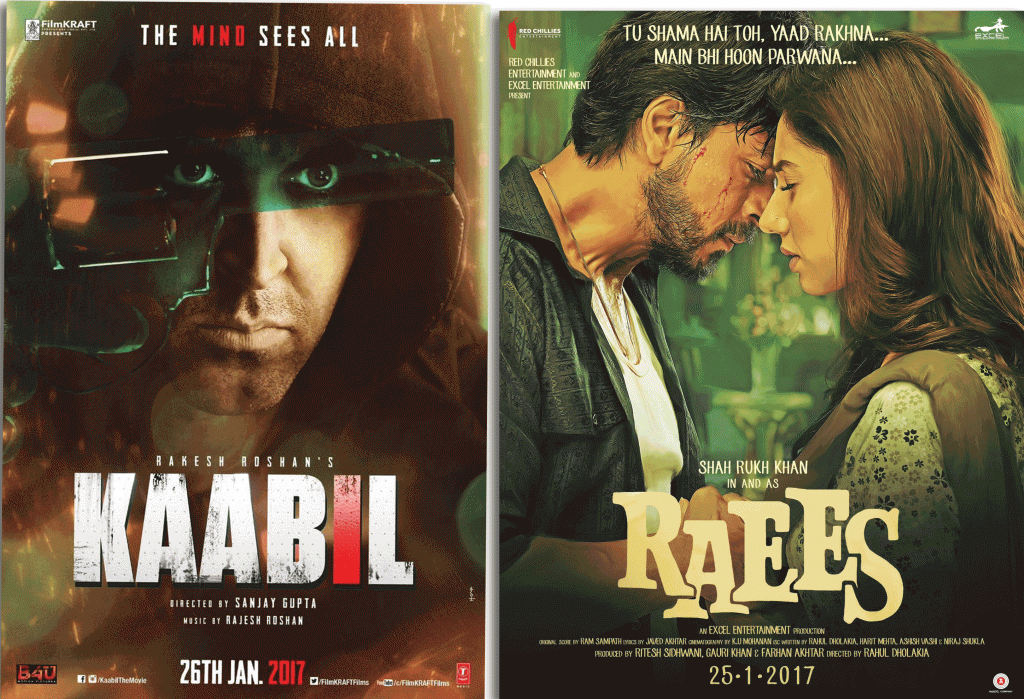 It's finally happened. The Hrithik Roshan-Yami Gautam starrer Kaabil is expected to be released in Pakistan in the first week of February. The Shahrukh-Mahira Khan starrer Raees is next in line. And cinema-goers, cinema owners, distributors, and shops and cafes at the malls that benefit from the footfall, have heaved a sigh of relief.
All had paid a hefty price for a decision — an impulsive display of patriotism on both sides — that was taken in the heat of the moment. When Maharashtra Navnirman Sena and Shiv Sena campaigned for an end to cultural relations with Pakistan following the terror attacks in Uri in Indian-administered Kashmir, perceived to be Pakistan-orchestrated, and the Indian Motion Picture Producers Association (IMPPA) subsequently imposed a ban on films starring Pakistani artistes, the COEA (Cinema Owners and Exhibitors Association) in Pakistan followed suit.
According to several media reports, a large number of people were laid off following this drastic step taken by cinema owners, as it became difficult for them to make ends meet. Says Hashim Reza, CEO Cinepax, which has 11 cinemas spread over small and big cities of Pakistan, "Fifteen per cent of our total workforce was laid off because of this one decision we took. You must appreciate that at our peak, when we are showing all types of content, be it Pakistani, Indian or Hollywood, we had 35 per cent occupancy in our cinemas. Indian content constituted 40 per cent of the overall content shown, so if that 40 per cent is missing, then the footfall in our cinemas becomes substantially low. In fact, we can't even afford to keep our lights on without Indian content to exhibit."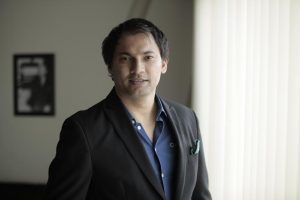 According to Reza, they had to take multiple steps to mitigate the losses, which meant reducing the workforce right up to the GM (General Manager) level, cutting down on shifts, running fewer shows, a complete halt on market spending and on any additional film-related activity. Says Reza, "We had to give early retirement to those people who were due to retire soon, and hold back salaries at the CEO level. We also shut down the operation of our recently opened Murree cinema."
In hindsight, Reza feels that there could have been a better way of handling the situation. "We were not fighting a media war. Since we only wanted to show our solidarity with our country and the armed forces, we could have done that through a token demonstration by closing down cinemas for one week only, which was our initial plan. However, things spun out of control, with many cinema employees and owners going on Facebook and demanding that we do not show Indian films, which triggered off an equally unsavoury reaction from the Indian cinema industry. The result was that our week-long protest stretched out to 12 weeks. By not selling us content, Indian cinema does not stand to lose as much as we do at this stage, as the maximum size of their overseas market, comprising North America, Europe and the entire Middle East, is 10 million dollars. On the other hand, we only give them half the amount, so we are easy to dismiss. Knowing that at this stage we need them more than they need us, we should have been wiser and not have taken on the emotional stance we did."
Reza fears our film industry could grind to a halt if we do not show Indian content. "We may be able to sustain ourselves without exhibiting Indian movies, but we certainly won't be able to grow if we basically have only our content to exhibit. When we were running both Indian and Pakistani movies, local producers used to hound me for more shows, as the footfall would be so high. People going to cinemas would be willing to watch whichever movie they could get a ticket for, so everyone benefited, whereas when there was a clean slate for our local producers and no competition as such, the footfall was far less."
Reza categorically denies that there was any government pressure on cinemas to not exhibit Indian content.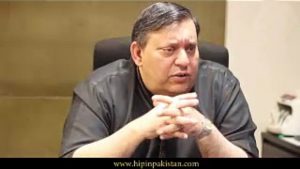 Nadim Mandviwala, CEO Mandviwala Entertainment, maintains that "Removing the suspension is just the first of many stages we will have to go through; it may still take a couple of months more before the exhibition of Indian movies can take place in full swing. However, since it was a voluntary decision on our part to take this initiative, it has been relatively easy for us to resume the screening of the already censored Indian films. Had we taken this step following government litigation — as in the case of TV and radio — it would have been a great problem to reverse it."
Mandviwala explains it thus: "Imagine a really bad car accident between two cars. People in both cars are hurt and angry, and until their pain subsides, they will continue to remain angry. Sanity will only prevail after some time has elapsed, as time is the best healer. Things won't right themselves overnight."
Interestingly, Mandviwala claims that they did not lay off any of their staff members and finds it difficult to believe that any cinemas took such a drastic action. "Everybody knew this was a temporary phase — and three months is not such a huge time frame to lay off people. I knew that it would take till December to be able to exhibit Indian movies once again. Of course, there was loss of business; we were prepared for that. Every year we lose business in Ramzan, but that doesn't mean we lay off people for that month."
The fresh import of Indian movies has resumed, but there is no guarantee that a similar situation may not arise in the future. The government, for instance, may decide to step in and disallow the screening of Indian movies. "The solution does not lie in banning the legitimate screening of Indian movies at this stage in our industry's growth," says Mandviwalla emphatically, "because unfortunately, Indian cinema, at least some of it, is what presently constitutes popular cinema in our country. Since popular cinema determines footfall, we basically take away our lifeline by suspending or banning Indian movies.
"Our problem has always been that we ban the legitimate process," he says. "No one is pushed about the illegitimate businesses that are flourishing. Rather than banning the screening of Indian films in our cinemas in isolation, the government should take action across the board — and also clamp down on the import of 20 billion dollars worth of Indian goods. Then, film exhibitors, too, would be prepared to face the consequences for the sake of the country."
Jameel Baig of Nueplex Cinemas admits to the fact that he had to take drastic action in the past three months to counter the losses they had incurred. He explains, "Viewership in our cinemas fell by 80 per cent on weekdays and 65 per cent on weekends when the ban was in place. The result was that movies like Dobara Phir Se and Lahore Say Agay, which would have done much better business in normal circumstances as they were better movies compared to some others that had been box office successes previously, didn't fare as well as they were expected to. Unfortunately, we had to fire between 40 to 50 people just in the first month, and 150 subsequently. These included ushers, valets, confectionery staff, housekeeping, box-office staff, IT people, projection room staff in every shift, call centre personnel, security and management staff."
Baig feels that Indian movies are a must for the survival of Pakistani cinema. "It was because of Indian movies that cinemas and, more so, multiplexes, started being constructed, and because of this availability of quality cinemas, Pakistani producers started to become interested in producing movies once again.
"You often hear our people complaining that cinema owners give more screens/shows to Indian movies and not enough to Pakistani movies, which is not true at all. As a standard practice, all movies are given one screen to begin with, and then judging by the audience response to that movie, screens or shows are increased or decreased. Three Pakistani movies were released on Eid — Zindagi Kitni Haseen Hai, Janan and Actor in Law — and all were given one screen each in the beginning. When Meera's Hotal was released, we gave the film two shows, and found one person sitting in the hall! With what justification can the producer ask us to increase the shows if there is no one coming to see his product?" says Baig.
"With no Indian movies being screened these past three months, the producers should have been very happy that they were getting all the screen time, but none of them did the kind of business they were doing in the face of Indian competition. We would like nothing better than for our industry to grow, especially as good Pakistani movies bring us better business than any other movie. When we run Pakistani movies they do well even on weekdays as no one can see them on DVDs or on cable, whereas Indian movies basically do very well only on weekends. But until we start producing at least 100 movies in a year, and most films prove to be so good that they can be regarded as popular cinema, we cannot ignore the fact that Indian films are a must for our survival. When Waar was released, Ashkay Kumar's Boss was also released simultaneously, but Boss could not create a dent in Waar's earnings as the latter was a good movie."
According to Baig, Nueplex survived the Bollywood movie ban because it also screens English movies, but the cinemas in smaller towns and cities that only show Indian or Pakistani content had to shut down or drastically reduce the number of shows. Not only that, those people who were in the process of making big-budget films, halted their production, in view of the current situation.
Says Satish Anand, Chairman Eveready Group of Companies and the largest distributor of films in Pakistan, "it will take time to reverse our losses and to get the machinery going again, now that we have suffered this setback. We missed the boat for Dangal, which we were all looking forward to, since to start the process of booking a film, getting NOCS, making payments, getting the film censored, etc. all takes time."
He adds, "Many cinemas had said that they would shut down if the import of Indian movies did not start latest by January. Similarly, distributors have suffered losses too; if they are not paid for the movies they have imported, how can they be expected to import fresh films? People who were making movies were rethinking whether it would be worth their while, for if the number of shows declined, it would not be feasible for them to produce new movies."
According to Anand, it is not just the cinema industry that has suffered losses in these three months, but several ancillary businesses have been affected as well. "There are three basic strands of entertainment in Pakistan and if you remove the one with the strongest appeal from the system, then its impact is felt not just in the cinemas, but also on allied businesses like shops and cafes in the malls that thrive on the footfall they have been receiving thanks to the cinemas."
As the release date of Raees, (January 25) starring Shahrukh Khan and our very own Mahira Khan, in India neared, Pakistani cinegoers were keeping their fingers crossed for its simultaneous release in Pakistan. It didn't happen. The committee appointed by the prime minister to look into the issue of the import of Bollywood films has finally been given the green signal. So Bollywood is back.
The writer is a freelance journalist based in Karachi. She also works at Hum television.
Next