The First Karachi Biennale: Living Art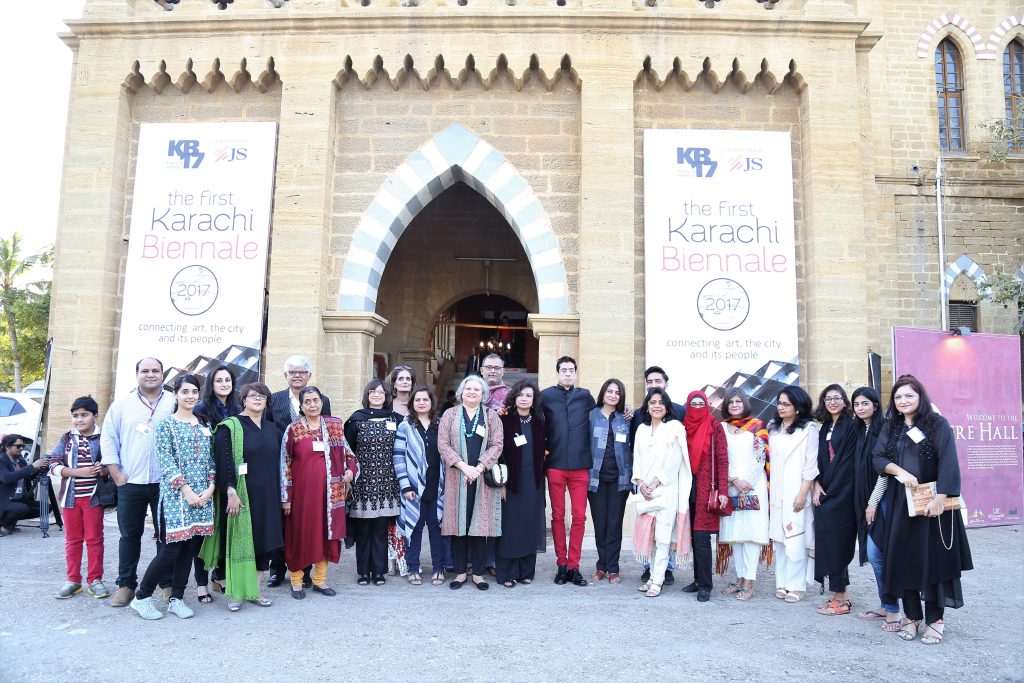 The first Karachi Biennale (KB) will be held in October this year but the curtain raiser was held on January 28, at Frère Hall. The project aims to make artwork more accessible to the public than exhibitions at private galleries would be, and over 100 cities across the globe host Biennales. The KB is being organised by the Karachi Biennale Trust (KBT)— a group of artists, critics, curators, enthusiasts and educators who have worked on this venture and aim to connect the audience to art through a display titled 'Witness.'
Preparations for the art installations proposed for the Biennale, which will be found all over the city, began in the summer of last year. There were four art pieces on display at the venue that engaged the viewers' curiosity. Beenish Mahmood's 'Forget Me Not, Basheereya!' was an 18-minute screening of images from Pakistan in the '70s. The film made one yearn for the Pakistan that Mahmood showed through her flickering collage of images and film clips of Roohi Bano, Sultan Rahi and Naveen Tajik, as well as news headlines. That Pakistan was a more liberal country, that celebrated its diversity and its artistic expression, one that held unlimited promise.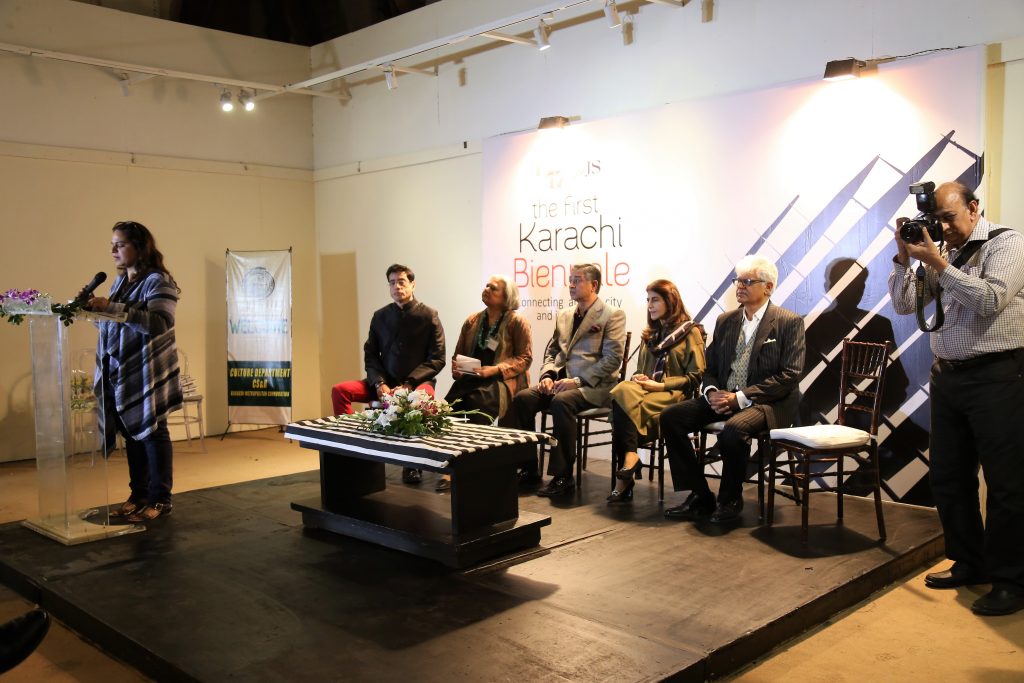 Alongside this screening was artist Muhammad Ali, seated on a rocking chair, wearing a dark, glittering velvet hat and mask, and knitting, endlessly. His performance piece was called 'Kniticism.' Sitting separately, in almost complete darkness and in the lotus position, with a single beam of light focused on her, was Sara Pagganwala; every so often she would release a burst of several coloured powdered dyes into the beam of light so that all one could see would be bright, smokey pink, blue and green swirls in the dark. This piece evoked something childlike in the audience; the anticipation of the rise and fall of the colour in the light, surrounded by the dark, was hypnotic.
Niilofer Farrukh, managing trustee of the KBT, introduced the upcoming dose of culture as a way to initiate dialogue between art, the city and the people inhabiting it. She said that the project actively works to remove the misconception that art is elitist or limited. Obviously officialdom believes in self-limitation, however. Two of the proposed speakers at the event, the Minister for Culture, Tourism and Antiquities, Sardar Ali Shah, and the Mayor of Karachi, Waseem Akhtar, gave the event a miss.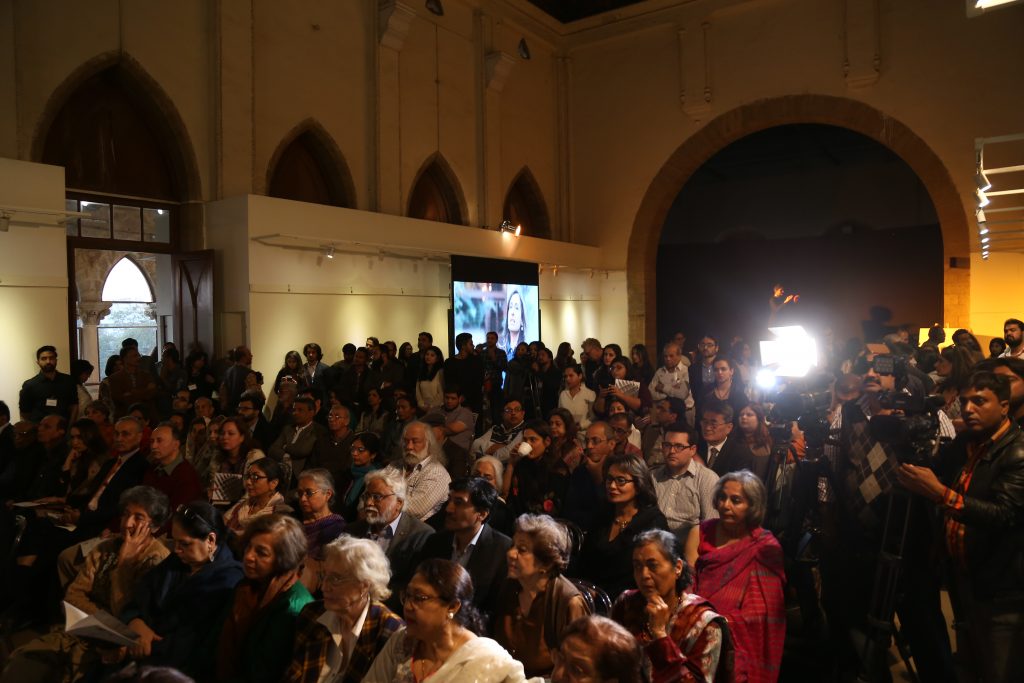 The chief curator of the KB, Amin Gulgee, spoke passionately about the project and he emphasised how vital it was for the citizens of Karachi to finally have a cultural catharsis and see how far we have come from Karachi's very first art gallery: Ali Imam's Indus, which started in 1971, to over 50 commercial art galleries today. He announced with great pride that all exhibits and installations at Karachi Biennale would be free of cost to visit and to view.
Next