The Good, the Bad, The No Big Deal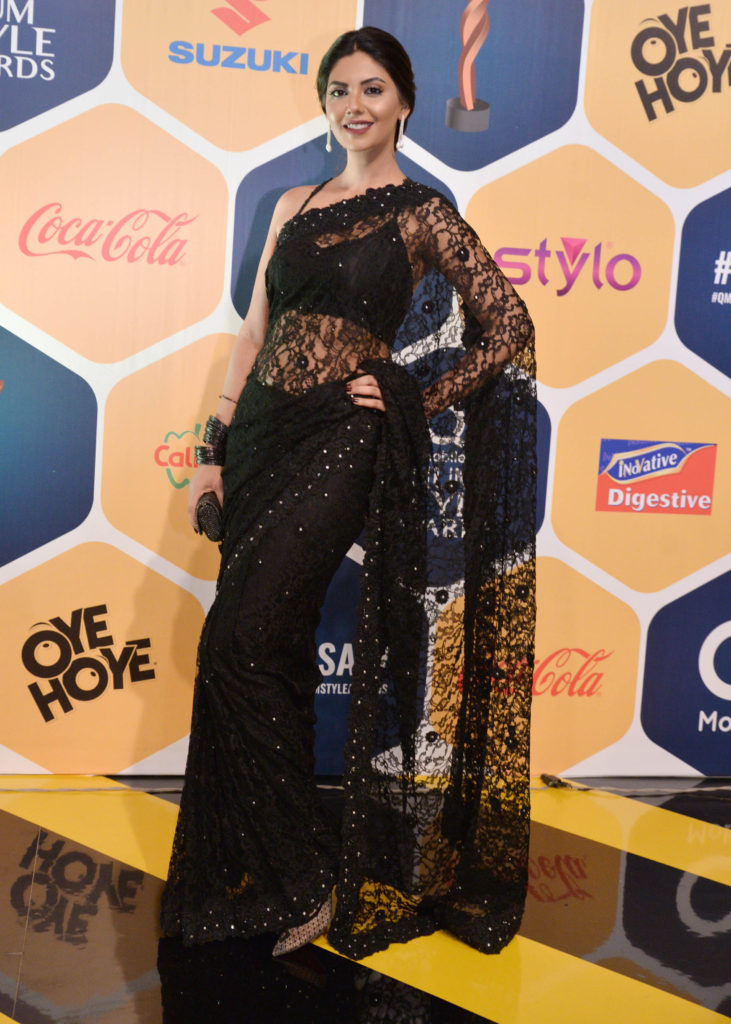 The second Q-mobile HUM Style Awards comprised a number of highs, some lows, and many in-betweens. All said and done, considering it was just the second instalment in what promises to be a long series, one must commend the effort, especially considering that another much older style awards is still floundering and has yet to produce an impeccable show.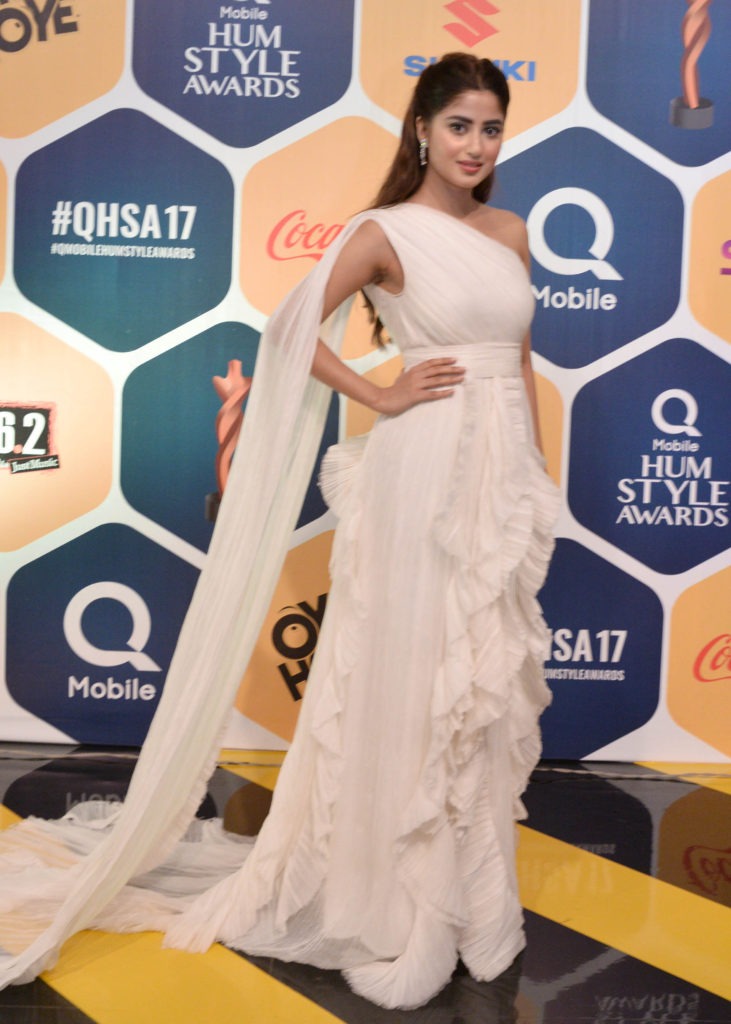 First the good: the set, as is the standard with all Hum Network events, was impressive, with multiple SMD screens displaying attractive, constantly changing graphics throughout, and depicting a Hollywood-style street scene during the awards segment, so that presenters coming from backstage would appear to be emerging from off the street.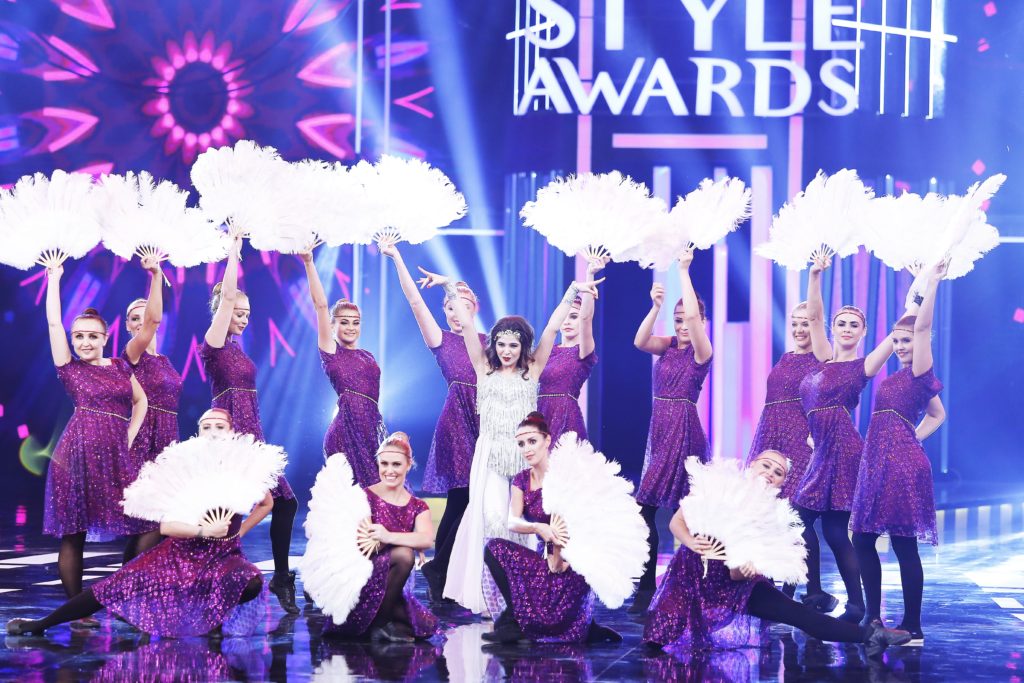 The opening sequence featuring Saba Qamar was spot on, with a wonderful dance performance by the star to a tongue-in-cheek original Urdu song 'Kaise kaise log star ban jatey hain,' composed to the music of Bang Bang! The song was a satire on the local showbiz industry's shenanigans and could have hit a few raw nerves, but Qamar enacted it so endearingly, that the response to it clearly showed all sins were forgiven. Bushra Ansari and Sajjal Ali also sang and enthralled the audience with their musical prowess.
The goody bags on our seats were a welcome addition to the awards show as most people tend to have not eaten before arriving for the awards — particularly if they target being there for the Red Carpet — and the water, drinks and crisps were highly appreciated.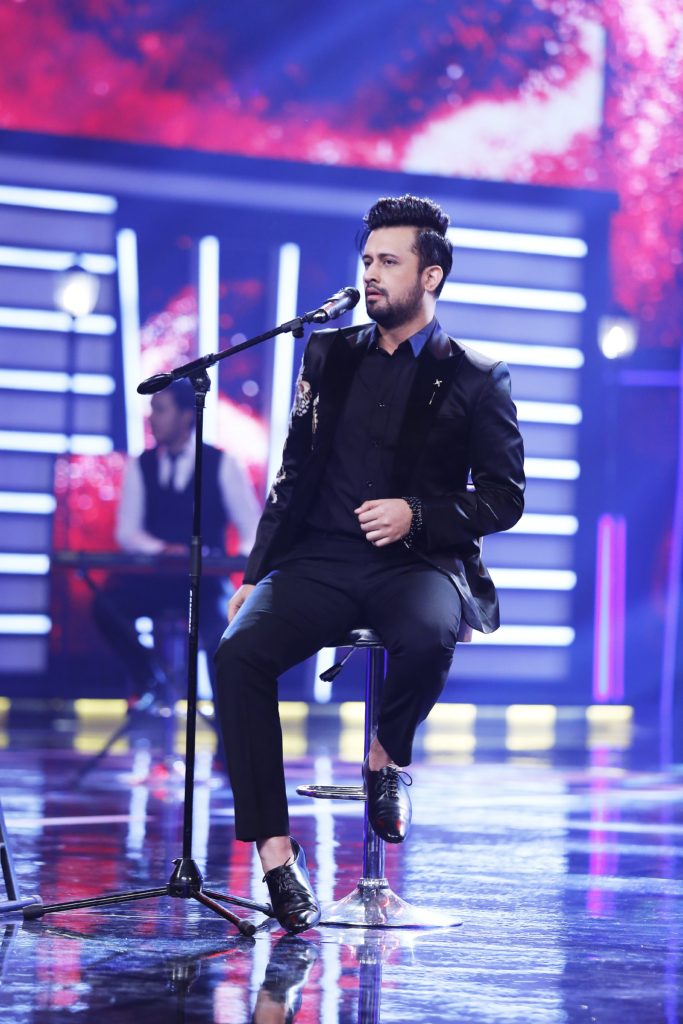 The costume designs, overseen by Hunny Haroon and Ehtesham Ahmed, had all the glitz and glamour of tinsel town, but thankfully none of the garishness.
The choreography by Sharabeel was refreshing for the most part, and fun to watch. And the act by Ahsan Khan — a skilled dancer as demonstrated in earlier shows — and Polish performer, Ilona Bekier, was also riveting.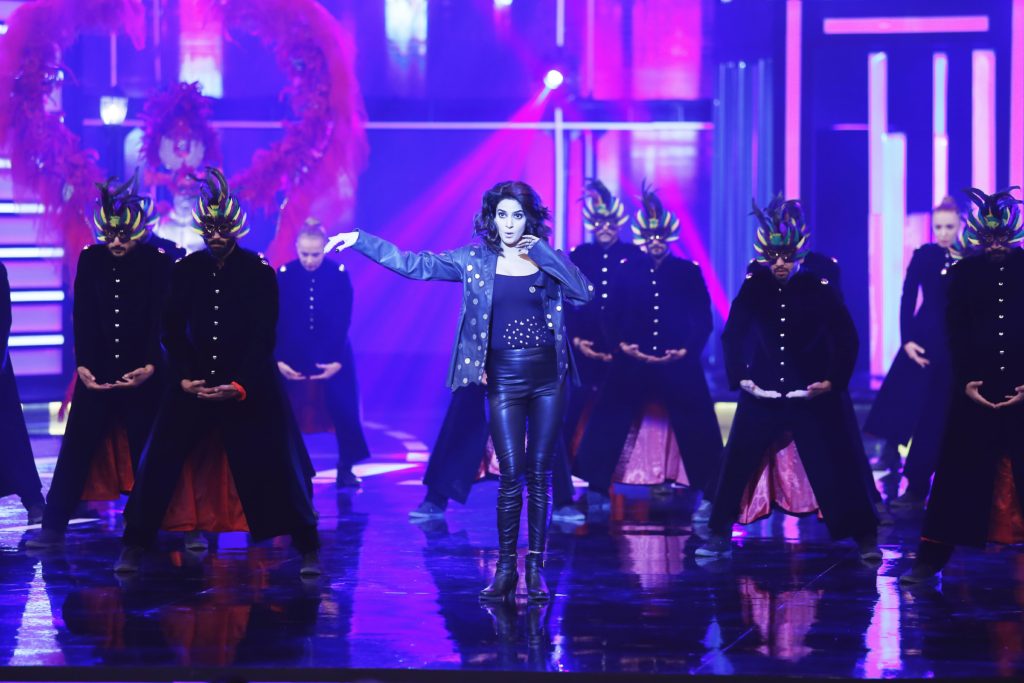 Saheefa Jabbar's acceptance speech for being voted best model was unexpectedly impressive, boasting both substance and emotion. Ali Kazmi's convincing performance of welcoming on-stage Shah Rukh Khan and Mahira Khan could have won him an Oscar, as he had everyone completely fooled. And Shoaib Akhter did a marvellous job of spontaneously hosting the show for a few minutes. He should definitely be considered for next time as well.
So far, so good, but interspersed with these was the other end of the spectrum.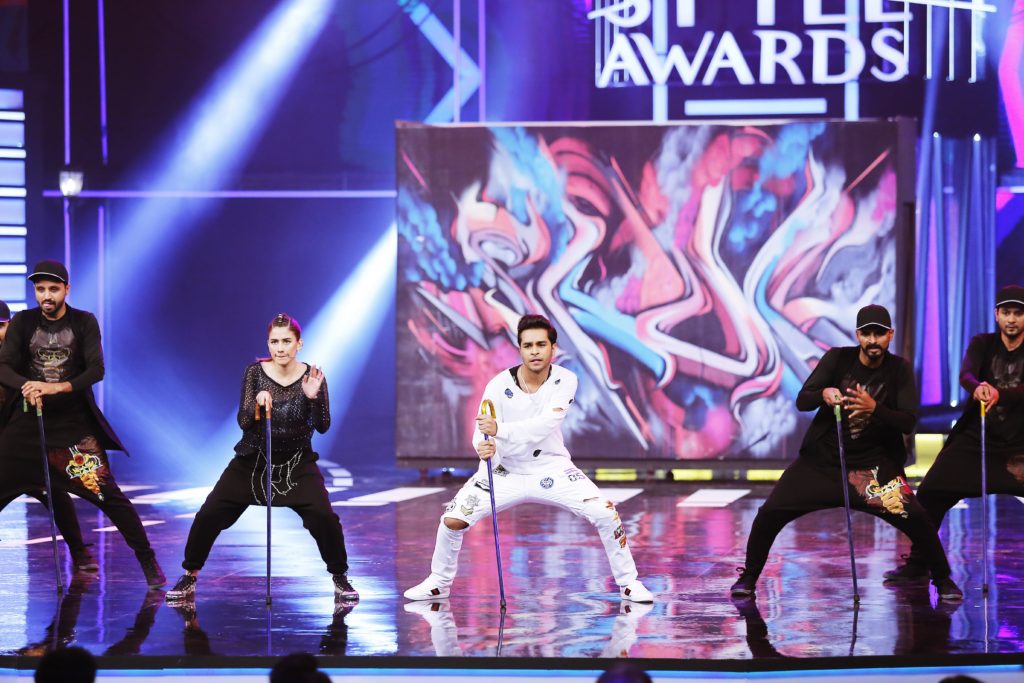 To begin with, as per standard routine at such shows, the Hum Awards began unfashionably and tiresomely late. As a result, by the time some of the best performers came on stage, many in the audience had already left. Atif Aslam and Quratulain Baloch, for example, like Khan and Bekier, faced the same fate. Perhaps, next time one shouldn't save the best performances for last, as they tend to be wasted on a live audience that has either fallen asleep, or walked out due to sheer exhaustion wrought by the long wait.
The Red Carpet was unexpectedly lacklustre and the guests were a far cry from the usual suspects spotted at such events. Many celebs were missing in action, and those who came were either presenting awards, or receiving them, prompting Hamza Abbasi to say that artistes should attend such events even if only to encourage the good work happening in our country.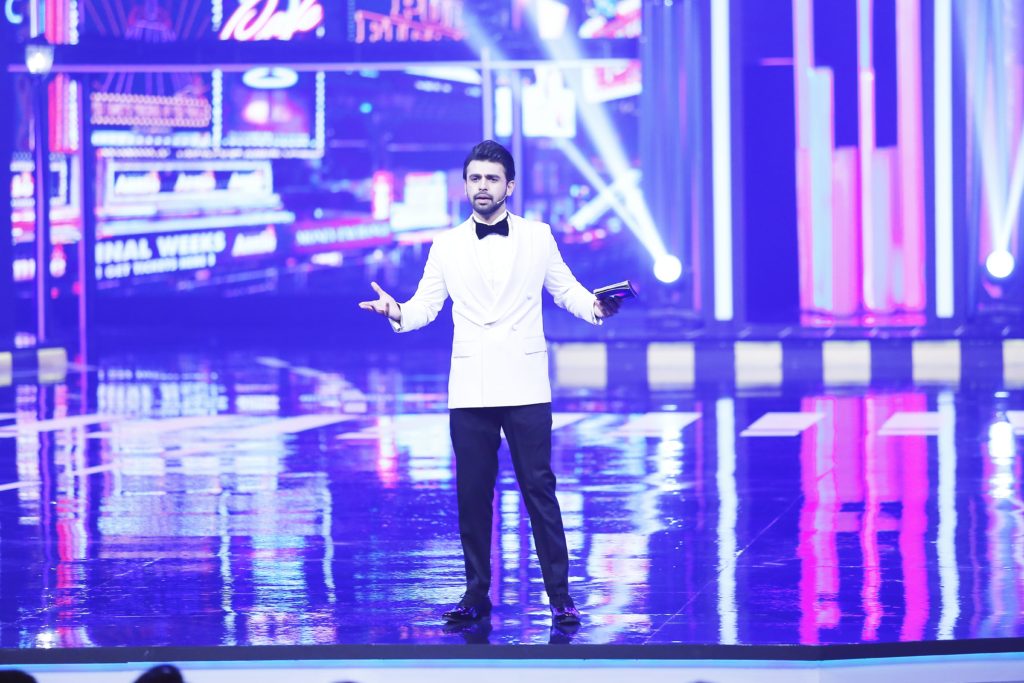 Farhan Saeed was not a good choice for a host, let alone a solo host carrying most of the show on his inexperienced shoulders. Not only did he just not have what it takes to grip the audience's attention, he had not rehearsed his script, having to read out all his lines — an amateur detraction. What's more, at one point he read the lines wrong, and announced two random presenters when actually he should have announced Tariq Amin and Fawzia Aman. And then, to make matters worse, he went up to the senior model and asked "Are you Fawzia?" to which she indignantly retorted, "Have you forgotten my name?!"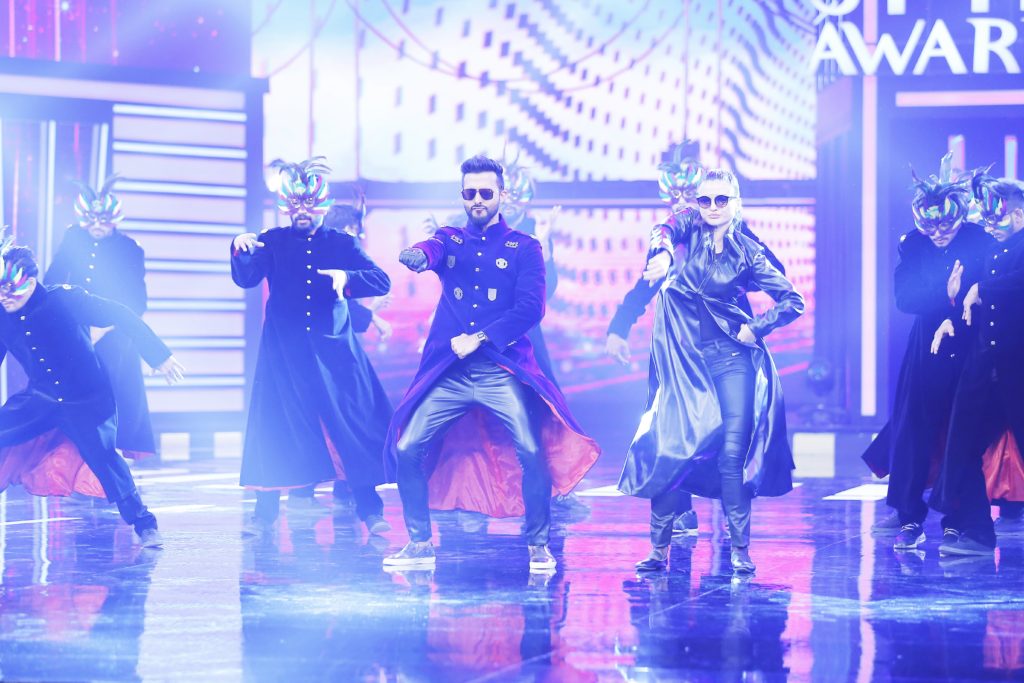 The before and after photos of models — particularly of Sadaf Kanwal, who won the Most Stylish Model award — to demonstrate the art of photoshopping by expert photographers, was in poor taste and not received well by the audience. Finally, some of the lines in the script, particularly those that fell in Saba Qamar's lot, were in really poor taste. One must realise, one can make good-natured fun of colleagues, or even point-score, but when you continue to rub home a point it ceases to be funny.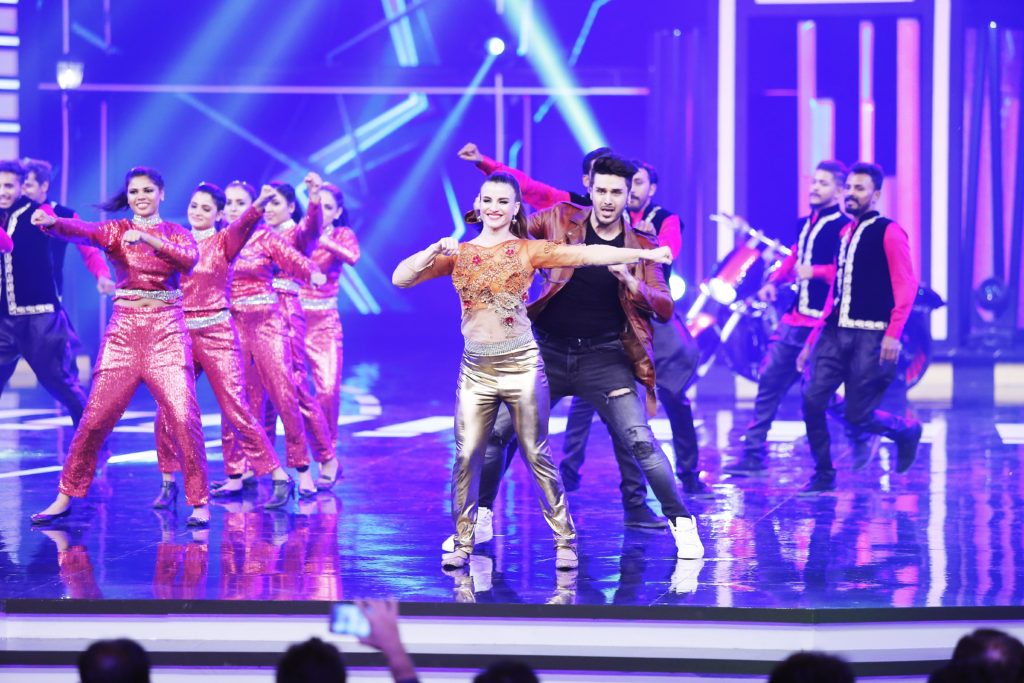 And then there were the ho-hums. The fashion skit, in spite of Saba Qamar's stellar performance, was misplaced in an awards show and could not hold the audience's attention. Also, why were Qamar and Saeed so over-used in the show, anyway? Saba Qamar appeared thrice to perform, if you include her impersonation of Mahira Khan, and also appeared as a host every now and then. The impression generated was that the showbiz industry just doesn't have enough hosts and performers!
The other dance acts, though entertaining enough, were sadly not of the quality that would remain etched in one's memory. And then there was the lack of anticipation — most of the awards, like the categories, were expected and some were questionable. It is time we moved away from awarding the same faces at every show, or obliging those that definitely don't deserve accolades, and introduce some fun, stylish categories, and acknowledging talent deserving of it.
The writer is a freelance journalist based in Karachi. She also works at Hum television.
Next