"Our comic books are all about harmony and diversity." Imran Azhar
Imran Azhar, the Founder and CEO of AzCorp Entertainment had spent most of his professional life abroad as a hotelier before he decided to return home to Pakistan to become a social entrepreneur and enter the untapped world of indigenous comics. Within two-and-a-half years, he created comic book characters that were relevant to Pakistani youngsters and conceptualised and published his first two comic book series. Combining his comic book creations with stories on social issues that are endemic to Pakistan, and applying his business savvy to the venture, proved profitable. Within a short span, not only did his comic books prove popular among his target group of students aged 8-14, but also with adults, schools, educationists, donors, and the sponsors who supported him in his endeavour. This further spurred him on to produce more of the same series and, additionally, create new ones.
Azhar has created comic characters that are role models – protagonists who are invariably youth with empathy, who have an ingrained desire to improve the world around them. The stories touch upon the harsh realities children face in Karachi's low-income areas, including extremism and sectarian violence. Simultaneously, the comics lay emphasis on harmony, without being preachy, through these characters who hail from diverse ethnic, religious and social backgrounds.
Azhar decided to launch his comic books at Karachi's juvenile jail because he felt it should first be introduced to those who need it the most. Every new comic book series that was created or a new chapter added was launched at the Young Offenders Industrial School, before being offered to the public. AzCorp Entertainment comics was shortlisted as the Official Nominee for the National Innovation Award 2015 and 2016 in the Art & Design category by the Pakistan Innovation Foundation, and in the category of Social and Development Innovation in 2016. Imran Azhar talks to Newsline about his endeavour to create a new line of edu-tainment for Pakistani children.
Over to the contemporary Pakistani Walt Disney…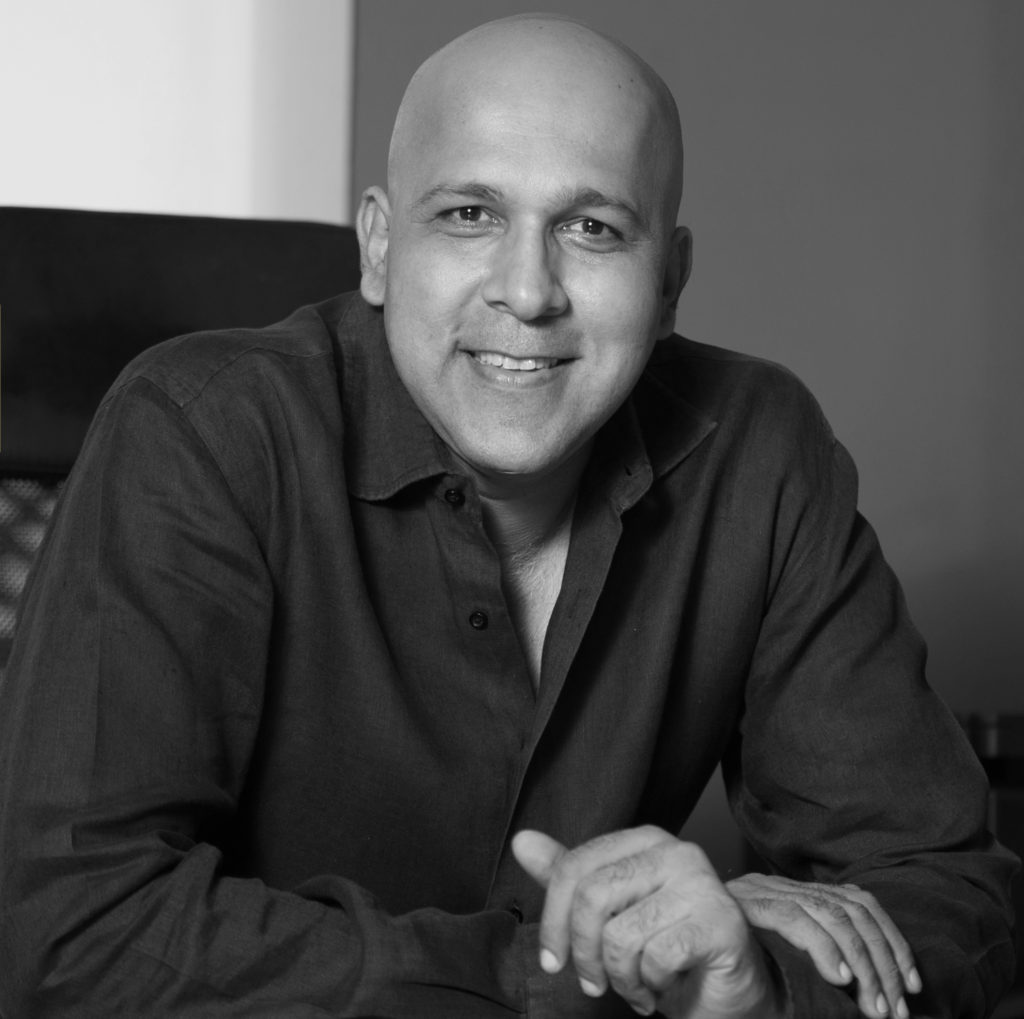 What made you switch from your profession as an international hotelier to a social entrepreneur?
I have spent my entire professional career abroad running international hotels but I began as a trainee at the Karachi Sheraton Hotel. Then I went to Salzburg, Austria, to specialise in hotel management and after graduation I was hired by Starwood Hotels & Resorts Worldwide. My first posting was in Saudi Arabia, followed by Egypt, Syria, Jordan, Nigeria, Seychelles and several other countries.
What brought me back to Pakistan were several small incidents that eventually led me to this venture. I have always loved comic books and I grew up on Archies. I liked storytelling so much that I would draw and write comics even when I was very young. Later, in my professional life, I realised the power of storytelling — how it can introduce, transform and propagate concepts and ideas. When I was posted in Nigeria, I was very impressed by the storytelling techniques used by my friends, who were working with kidnapped children who had been turned into child soldiers. These kids were rescued and were now being rehabilitated back into society.
Working with these children, my friends discovered that the best results in bringing them back to normal were achieved in the sessions that engaged them through both, visual and oral storytelling, including comic books, visuals and animation. Normalising child soldiers is very difficult, but I think these children had been rescued before they graduated — that is basically after brain-washing and training; they had not yet been asked to kill somebody from their own village or family.
So I wanted to introduce this model in Pakistan. For the past few years, I had been thinking of how to bring some meaningful educational content in the country, especially when I came across expatriate Pakistanis, who were upset over all the negative news emanating from back home.
My original plan after my return home was simply to write the stories, hire an illustrator to draw them and then have them published. Initially it was just me, but later I ended up setting up a small company, AzCorp Entertainment, hired a few writers, and got illustrators to get the endeavour going. I had decided to invest my own money in this venture for a year to see if it worked. If not, then I could always return to my previous line of work.
How has the journey been so far?
Without a budget to rent an office space, I hijacked an old friend's empty office room and worked from there for about two
years. I created and wrote the storyline for the first two comic books of the Team Muhafiz series.
Team Muhafiz is a group of 10 teenagers from different religious, ethnic and social backgrounds who fight together for social justice. These teenagers basically help and work at a youth centre in a local community, where they voluntarily conduct different courses like music, and rise together against social injustice wherever they see it.
The first comic book of the Team Muhafiz series was on the deforestation of our mangroves, called The Mystery of the Disappearing Mangroves. I had the story translated and produced in both English and Urdu, and followed it up with a second issue called Toxic Lands, which is about a drug mafia using children for extortion and petty crimes. The third one was a double issue on child marriages, which I co-wrote with Samar Minallah Khan, who has worked hard to change the mindset on child marriages. The storyline informs kids, especially girls, about their rights in our country.
I was enjoying my work and I saw that I hadn't gone bankrupt by the end of the year, so I decided to give myself another year working on this. I feel very fortunate that I have survived with this model in Pakistan because of the tremendous support from friends and family, who helped bring my project to fruition. Apart from the friend who gave me office space, another friend invested in my company for a small share, and yet another helped me with CSR (Corporate Social Responsibility) sponsorships. My first three comics were co-funded by E2E, Sea Gold Shipping, PrimeHR, HUBCO and Engro Foundation.
In mid-2015, we launched Team Muhafiz at the Karachi Central Jail's Youthful Offenders Industrial School for teenage inmates, mostly between the ages of 15 and 18. Since the first story was about deforestation, we also planted fruit trees along with them to teach them the importance of forests and plants. We have since visited the Karachi juvenile jail quite often.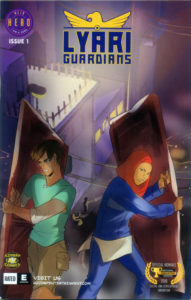 What is the main idea behind the characters you create?
The whole idea behind our storytelling is that every story has a hero and a villain. The difference is that our heroes have no superpowers, but they each have a particular talent, they are selfless, have empathy and a sense of justice, irrespective of race, creed and colour. And our villains are those who throw acid on girls, sell drugs to kids, poach on lands, bribe, etc. My mandate is to create entertaining content which is educational and linked to social justice, fused with positive social messages, civic sense, gender equality, etc.
We realised, however, that we were creating stories without getting feedback from our target audience. I had been inspired by Joseph Campbell's The Hero's Journey and the 20th century's most influential book, The Hero with a Thousand Faces, which analyses that initially heroes or heroines are not recognised as such, they are regular people, until they rise to a challenge.
So in 2016, we began our second initiative — a comic book series named Mein Hero or I am a Hero. For our pilot we approached three schools in Lyari, Shireen Jinnah Colony, and SOS village. Once a week, over an eight-month period we held sessions with the children during their Arts classes, in which we would conduct stories and do theatre, besides art. We told the kids to create a hero, following just three rules: the hero they created must embody the characteristics of their locality; it had to be a boy and a girl and that they could not defend violence with violence. And we said we would help them bring their heroes to life. The feedback was amazing.
What was their idea of a hero?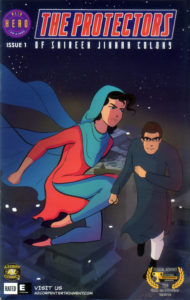 Initially their idea of a hero was Shah Rukh Khan or Salman Khan or Amir Khan. A month after our sessions for kids from Class 6 to 9 discussing the attributes of a hero, such as compassion and empathy, they understood the qualities of a hero. The children were asked to decide what kind of characteristics and power their hero should have, and identify the problems that the characters would solve in their locality, without resorting to violence.
In Shireen Jinnah Colony, a predominantly Pathan area, there was a lot of debate among the school kids on [having a] female as a hero — really, they asked? The whole idea was to get them thinking that a hero could be anyone and any gender. It is what they do that defines them.
The children of SOS village in Malir said their hero would solve the issue of extortion. The KMC trucks were not allowed to enter their neighbourhood to pick up the garbage unless the community members paid extortion money to the local thugs. The students of DCTO School, Lyari said it was gang wars and the kids in Shireen Jinnah Colony School said it was drugs that were the main problems in their respective localities.
So with the help of three pilots with children from three different schools, we created three stories and comic book series of their heroes, armed with certain abilities and characteristics. The kids choose the titles, 'The Protectors of Shireen Jinnah Colony,' 'The Lyari Guardians' and 'The SOS crew' for their respective heroes.
Once the heroes were created, we developed the stories addressing the social issue they had identified. We continued with their heroes in subsequent issues on the other subjects of internet safety and personal hygiene. The children now have a vested interest in their heroes, as it is their heroes — not their teachers nor us — telling them, for example, why it's necessary to be secure on the internet.
Where do you get the talent to do the artwork and illustrations for your comics?
Most of them are from Pakistan. My first comic, Team Muhafiz, was illustrated by Roy, an Indian artist, and currently for Jasoosun Sheeba. I am working with Dhaka-based illustrator, Waseka Nahar, one of the few international artists who we work with, otherwise all the artwork and illustrations are done by Pakistanis. In the past, I have worked with many international artists, whose work is yet to be published; these amazing illustrators hail from Chile, India, Italy, US and of course Bangladesh.
What other comic book series and projects are in the pipeline?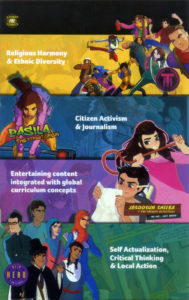 I am really excited about two upcoming launches of our new comic book series, Basila & The Street Crew and Jasoosun Sheeba & the Private Detectives. The latter is the first one we are producing with international partners with a focus on maths and science. It is all about three schoolgoing girls, a boy, a pet dog and a pet donkey, who live in a dhobi ghat in Lyari; they go around their neighbourhood solving mysteries using the principles of math and science that are at par with the international curriculum for grade 2 to 5. The Jasoosun Sheeba group are akin to the teenage private sleuths in the Secret Seven and Famous Five books one read as kids — but they come from a very marginalised community. They are intelligent and love books; they will have small mysteries to solve in the series which will take them to some of Pakistan's cultural and heritage sites as well.
We have already held a soft launch of Basila & The Street Crew, which I co-wrote and co-created. This comic book series addresses the rampant transphobia in the country and encourages gender diversity and social inclusion of an ostracised community. The story is about a gifted orphan, Basila, raised from infancy by a transgender woman. She teaches art at a community centre and leaves powerful messages on city walls.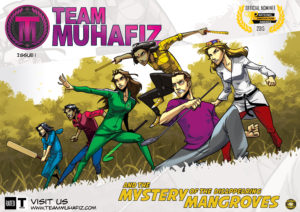 The fourth Team Muhafiz comic called Charity Shakedown, I created and co-authored in 2017. As a charity-giving nation, contributing about 200 billion a year, 26 per cent of Pakistanis don't research where their alms are being spent and they end up in the hands of people who are suspect. It teaches youngsters to carefully consider whom they are giving their charity to. A fifth Team Muhafiz comic on the subject of acid attacks is under production.
All our comic books are produced in English as well as Urdu; they are available in stores and can also be ordered online from our website. The website features all our previous and upcoming projects. We are developing another story which will be like The Game of Thrones of Pakistan called Winds of Baltoro, and there are a few others in the pipeline.
We made a documentary of the whole Mein Hero programme and since it was so successful we are now replicating it in 20 schools with our partners, the Development in Literacy Foundation (DIL) and the Sindh Education Foundation. We trained their teachers on the Mein Hero model and now they are conducting the sessions for us.
Hopefully, more educational partnerships will enable us to introduce this model in the art classes of bigger schools, which are more structured, to inculcate critical thinking. There is a method to this madness. Art classes are not just about drawing — they are about expressing yourself, having a dialogue, creating heroes, having a voice of your own. They could convert those ideas into comics books and maybe share them with their friends, their neighbourhood, their favourite haunts and become citizen journalists. The idea is to create a hero from every urban slum of Pakistan through the kids themselves.
How do you see AzCorp Entertainment growing?
There are 29 people, including me, in the company, with people working remotely as well, as writers, designers and developers. What is very encouraging is that our comics have been included in the US Library of Congress, and the universities of Harvard and Columbia and UCLA have ordered them as well, along with many other universities.
Jasoosan Sheeba is a huge project in which we will produce 36 issues of the comic book series by end 2018, integrating maths and science into the story lines. For this comic book series, we have formed a partnership with World Learning Org, our content partners. They are helping us integrate an international curriculum of maths and science and in developing our content. And it will be rolled out to over 250 schools nationwide with the help of our partner networks, while being available to the public through our book retailers and website.
So Team Muhafiz is about diversity; Mein Hero is about self-realisation, critical-thinking and local action; and Basila is about social taboos, citizen activism and journalism. Our comic books are all about harmony and diversity. Although we are targeting children, teenagers and the youth, our indirect beneficiaries are adults. For the recently launched Team Muhafiz issue on Charity Shakedown, we held sessions on the importance of giving charity after careful consideration, to ensure it doesn't end up in the wrong hands. The parents of the children attended these sessions with them, so indirectly a lot of adults are also being influenced.
Our approach is to address the issues without preaching or patronising — because the minute you do that, they shy away from it. We have a long way to go but we have to start somewhere.
We look for partnerships and sponsorships with donors and corporates who would help us disseminate meaningful content in Pakistani schools through edutainment. Eventually, we hope there would be a demand for Pakistani comic books abroad and we start exporting them. We hope to branch out into animation as well.
The writer is working with the Newsline as Assistant Editor, she is a documentary filmmaker and activist.
Next