Style guru Iman Pasha shares her insider's knowledge in this guide to looking good. Follow her fashion do's and dont's to always be a style winner this year. She even reveals who are the hot designers to watch in 2011, both internationally and on the Pakistani scene. If you are a fashionista, or aspire to be, consider this your style bible for the year.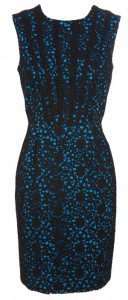 Gothic Drama Meets Romanticism
Despite the plummeting temperatures and darkening days, heavy, wintry looks fall flat in the face of delicate lace this season. From adorable day dresses to racy boudoir chic, this trend has been seen everywhere this season. This most seductive of fabrics is no longer reserved for lingerie. At long-established institutions like Valentino and fresher faces such as Erdem and Christopher Kane alike, designers applied lace to everything from pussy-box blouses and military style shirts to dramatic floor-sweeping gowns. Back at home Rizwan Beyg and Sara Shahid also featured lace ensembles. Lace is undoubtedly the fabric of the season. Mix and match with other Autumn/Winter trends to create winning combos and show off some serious fashion nous.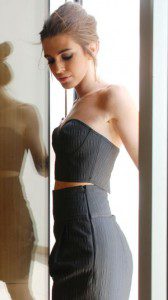 Minimalism: Grown-up Sophistication
This season was all about keeping it simple in understated pieces and neutral hues. Minimalism has come back with a vengeance. It may not be as attention-grabbing as some of Autumn/Winter 2010's more in-your-face looks, but therein lies the beauty of this fantastically practical trend. Minimalism is all about pared down chic, clean cuts and good quality pieces and, as such, is one of the most wearable styles of the season. This winter, fashion favourites such as Stella McCartney & Celine — and closer to home, Body Focus, Sonya Battla, Feeha Jamshed and Sadaf Malaterre, gave us a grown-up way to dress, and we loved it.

Longer Hemlines: It's about Long and Lean
Long and lean silhouettes have been one of the easiest trends for everyone to incorporate into their wardrobe this season. Maybe it's a backlash against the body-conscious minidresses that have been partywear du jour for the past few seasons. Maybe we've simply been yearning to embrace a less-is-more approach to dressing. Who knows. What we know for sure is that the wave of longer hemlines, paraded during fashion week, proved beyond a shadow of doubt that maxis are no longer solely beach attire. From sheer boho frocks at Kenzo to smart woollen numbers at Aquascutum, from Sana Safinaz and Shamaeel's pleated shirts to Deepak Perwani's kaftans, every conceivable full-length style is on offer for Autumn/Winter 2010. Floor-sweeping skirts are not only bang on trend, but due to their versatility and timeless appeal they look set to stick around, making them this season's ultimate investment piece.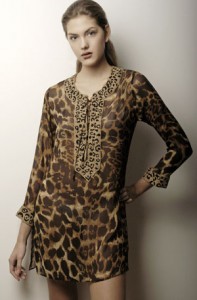 Wild at Heart: Animal Prints
For the past few seasons, there could be no clearer message: animal prints have been and remain big news, and judging by what we saw on the catwalk this Autumn/Winter 2010, this trend isn't going anywhere, anytime soon. Dolce & Gabbana, Gucci, Lanvin and countless other designers incorporated animal prints into their collections, as did local designers like Maria B, Shehla Chatoor and Maheen Karim, offering each and every one of us a way to unleash our wild sides. Whether you pull out all the spots in a leopard print party dress, or keep things classic with a pair of printed pumps, make sure you tap into the animal print trend to spice up your wardrobe this party season.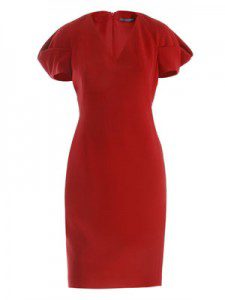 Red Alert: Get Scarlet Fever
Autumn/Winter 2010 was overwhelmed with a tide of rich red hues. Fashion is nothing if it's not contradictory, so it is no wonder that alongside the wave of understated pieces and camel hues, a bold statement was made with this red-hot trend. It provided a style-savvy alternative to minimalism and came in every shade imaginable. From pillar-box, to scarlet, to cherry, red is fashion's favourite colour this season and the perfect way to brighten up your winter wardrobe. So put away your LBD (Little Black Dress) and instead go for a little red number.

Spring/Summer 2011 Trend Preview
You know what's hot for Autumn/Winter 2010, now here are some of the trends to look out for next season…
Turn to the rainbow this Spring/Summer. Watch out for eye-popping colours in every shade under the sun. The brighter the better is what next season will be all about. Clean lines in bright shades was one of the biggest trends throughout the Spring/Summer collections. Every designer on the high street will be highlighting this trend. Watch out black, you just got neon-ified. Local designers remain apprehensive about neons, harbouring the misconception that tanned complexions clash with bright colours.
Silk Shirts:
Understated femininity has been awoken with the fashion revolution, which started to bring us the most wearable looks ever last autumn. You only have to glance at any front row on the international fashion circuit to know that silk shirts are here to stay. Be seduced this summer by these beautifully tailored masterpieces. Welcome the wardrobe staple for Spring/Summer 2011.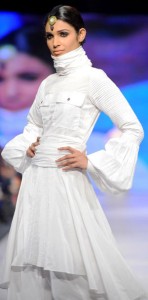 Head-To-Toe White:
Embrace white lines for Spring/Summer 2011. This trend is hot off Paris' runways and has already been a big hit with A-listers and style icons alike. The fashion elite will be embracing this trend with open arms and so should you. This threshold colour, which is associated with purity and rebirth is just the way to begin the next decade. Rizwan Beyg, Fahad Husayn and Feeha Jamshed have showcased all-white collections this year. So shrug of those wintry blues and make a statement this summer with fuss-free luxury that simply oozes stylish sophistication.
Honeysuckle – The Colour of the Season/the New Camel
Camel was the must-have colour for Autumn/Winter 2010, but the new season ushers in an even more delicate hue. Honeysuckle is set to be one of the most wearable trends for Spring/Summer 2011. It's soft shade flatters every skin tone and will work perfectly when worn with any other of the season's hottest trends. Whether you mix yours up with neon brights, or keep it classic with a silk shirt, make sure to work this most delicious of looks next season.
Iman's Recommended International Retailer:
Certain retailers and designers nailed it this season and have already got us fashion folk excited for Spring/Summer 2010. So for your ultimate fashion fix, even if you are not in London, turn to Matches (www.matchesfashion.com). It has been the retailer of the year playing host to a multitude of hot designers and trends, giving us the best of what is up on offer with their bang-on-trend collections, covering all designer price points from high to low. The international shipping is an added perk!
The New School of the International Fashion Scene this Spring/Summer 2011:
Every few years there is a new wave of talent that comes barging through onto the international fashion circuit. Some designers, though, stand out more than others and become rising stars. The ones to watch out for this Spring/Summer 2011 are:
Osman Yousefzada
Mary Katrantzou
Richard Nicoll
Preen
Nicholas Kirkwood
Erdem
Christopher Kane
Mark my words ladies, these are the names that are fast becoming part of the fashion-pack hierarchy, already having gained a strong following from editors, the Hollywood elite and fashion style icons.
And at home, the desi designers:
Ali Xeeshan
Fahad Hussayn
Kuki concepts
Feeha Jamshed
Rizwanullah
Arif Mehmood
Mohsin
The Fashion Giants to Watch Out For This Spring/Summer 2011:
Those who keep giving us one breath-taking collection after another:
Diane Von Furstenberg
Yves Saint Laurent
Alexander McQueen
Celine
Stella McCartney
Lanvin
Locally:
HSY
Body Focus
Sana Safinaz
Deepak Perwani
Elan
Next