Top 10 Bollywood Movies of 2010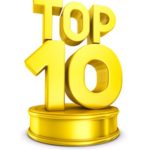 Throughout 2010, a plethora of good action flicks, romances, family dramas and political thrillers hit India's silver screen. The diverse mix of movies catered to, well, everyone. The hip young crowd were served their share of stylish and fun productions, while the more pensive were given plenty food for thought in films that took on serious contemporary issues. Here's my list of the Top 10 Bollywood blockbusters of 2010.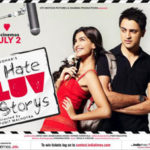 10 I Hate Luv Storys

The contrast between love in real life and love on the silver screen is what I Hate Luv Storys is all about. This is a film in which a couple of opposites, who have very different ideas on love, see their lives turned inside out after crossing paths. This refreshing movie defies many of the dreary love stories we know of and is replete with funny dialogue — in fact, some scenes will have you in splits.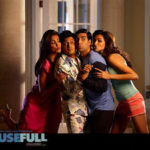 9 Housefull
Though Sajid Khan's Housefull falls short of being the ultimate summer entertainer it claimed to be, it still delivered on the laughs. Rip-roaring sequences and dialogue were further elevated by excellent mimes from Akhsay Kumaar, Ritesh Deshmukh, Deepika Padukone, Boman Iraani and the rest of the cast.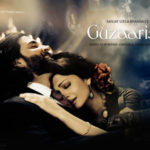 8 Guzaarish
Bollywood directors are increasingly exploring the heart-breaking and emotionally powerful terrain of disease and disability. But Guzaarish goes to the next level with philosophical questions about euthanasia. Hrithik Roshan and Aishwariya Rai give beautiful performances in this unusual love story that comes to life with rich, stunning cinematography. Guzaarish scores a hit in terms of story, acting and music.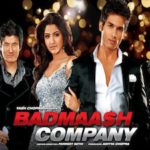 7 Badmaash Company

When four friends' unorthodox ways (read: illegal) give them a head start in their business, they find themselves increasingly pulled towards the easy money and, thus, the wrong crowd. The action shifts briskly between India and Bangkok and eventually progresses to Manhattan, where their fortunes and greed multiply, ripping apart their friendship. A perfect soundtrack helps create a mesmerising and inspirational moral tale.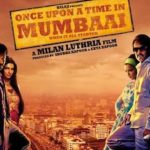 6 Once Upon a Time In Mumbaai

This retro-chic crime saga about the evolution of the Mumbai underworld follows two dons and their paths to power. Betrayal, love and intrigue are woven together throughout this film inspired by real events. Ajay Devgan's powerful presence is matched by Emraan's charm while Kangana, Prachi's and Randeep Hooda all provide excellent supporting performances.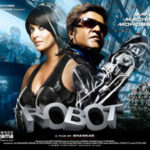 5 Robot

Usually it's not the story that makes a Rajinikanth film a success. It's usually his antics. And Robot is powered by his charm. While some have decried this movie as exaggerated and overflowing with macho heroism, this film shines with Rajini's stupendous action scenes, Aishwarya's ravishing beauty, Danny's near perfect villain and, of course, phenomenal special effects.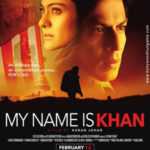 4 My Name Is Khan
This enthralling love story crushes the most popular post-9/11 prejudices of our times. Like Forrest Gump in its scope and Rain Man in its approach, this film boasts a moving story and world-class photography. The perfect pairing of superstars Shahrukh Khan and Kajol propelled this film to the top of the box-office charts in 2010.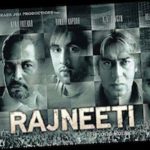 3 Rajneeti

Director Prakash Jha sets this blockbuster against a political backdrop while at the same time channelling The Godfather. The screenplay weaves a gripping story, packing in all the treachery and deceit of today's politics, and filling the sordid thriller with menacingly good characters. The mammoth cast is stacked with stellar actors whose powerful performances show the imperfect realities of democracy.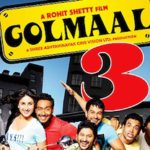 2 Golmaal 3
As a comedy, this sequel to 2008's Golmaal Returns is an unlikely parable on hatred. Each character is well sketched out and the film is fuelled by non-stop funny-bone-tickling dialogue. Kareena Kapoor's subtle jokes and Tusshar Kapoor's excellent performance helped make this the third consecutive hit for the Golmaal brand and one of the highest-grossing Bollywood films of all time.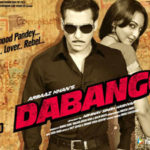 Dabangg
This action-packed thriller shook the box office with great éclat. Salman Khan's sturdy looks, Sonakshi Sinha's beauty, memorable dialogue and jaw-dropping cinematography stirred up waves of applause in theatres everywhere. In fact, the ecstatic feelings sparked by this cinematic ride carried out from the titles to the credits.