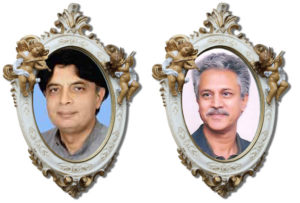 Chaudhry Nisar Ali Khan and Wasim Akhtar
If anyone thought being in the public eye (and on national television) would force politicians to exercise restraint, PML-N's Chaudhry Nisar and MQM's Wasim Akhtar proved how much of a pipe dream that is.
Nisar initiated the verbal diarrhoea contest by viciously deriding the MQM's Quaid, Altaf Hussain, in his address to the media outside parliament. Apart from other unpleasant insinuations about Hussain — and the mention of his ex-wife — Nisar stated that the MQM chief was in and out of rehab in London and claimed that in his telephonic addresses to his workers "he is never in his senses."
In response to these remarks, Wasim Akhtar retaliated by first picking on PML-N chief Nawaz Sharif and saying: "Tu to wig pehan kar ghoomta hai gunjay, Mr Bean!" (You trot about donning a wig, baldy, Mr Bean!), and other remarks in that vein. Then came Shahbaz Sharif's turn. When the police raided Shahbaz Sharif's apartment in London, Akhtar told the press, they recovered "sex karnay ki cheezain." He then proceeded to launch a diatribe against the Sharifs family, saying how everyone knew exactly who their daughters had run away with and how they had got married.
Disgusting doesn't half describe this showdown. So much for parliamentary decorum!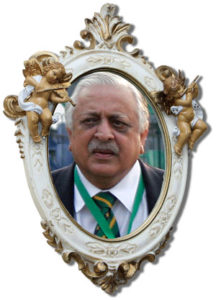 Ejaz Butt
There is plenty of blame to go around for the various scandals afflicting Pakistan cricket. You have Salman Butt, Mohammad Aamir and Mohammad Asif, the three cricketers accused of spot-fixing. Then there are the selectors, who don't seem able to choose the correct team even by accident. Above all else stood Ejaz Butt, the aging, tone-deaf president of the PCB, who only got his lofty position thanks to nepotism and holds it because of presidential patronage. No man has done more to plunge Pakistan cricket to its lowest depth.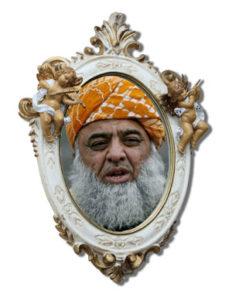 Fazlur Rehman
2010 wasn't a good year to be Fazlur Rehman. First, Wikileaks proved what everyone has known all along: the portly Maulana has a greater lust for power than commitment to principles. For a man who has denounced the US at every turn, he sure was toadying up to the US ambassador and desperate to visit the country he hates. Then, he left the coalition government in a huff when his party members were accused of corruption. Through it all he kept espousing his retrograde views on blasphemy and a host of other issues.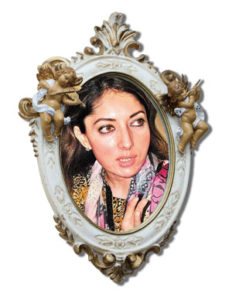 Sharmila Farooqui
Advisor for Information to the Sindh chief minister Sharmila Farooqui's address to reporters gathered outside Darakshan police station regarding a gang-rape survivor was not just appalling, it was positively misogynist. Not only did she divulge the real name of the victim, she stated that the girl was extremely "hyper," was not sharing information and wanted time to think, and that her "version" kept changing. "A case cannot be built on her version alone," added Ms Farooqui, despite the fact that the medico-legal report had already verified the crime of gang-rape. This from someone ostensibly representing the Pakistani woman in a position of power, and one who presents herself as the defender of victims of rape, not to mention someone who has cried foul about her own experience of sexual harassment.
Continue and visit the Hall of Fame 2010
Nadir Hassan is a Pakistan-based journalist and assistant editor at Newsline.
Next