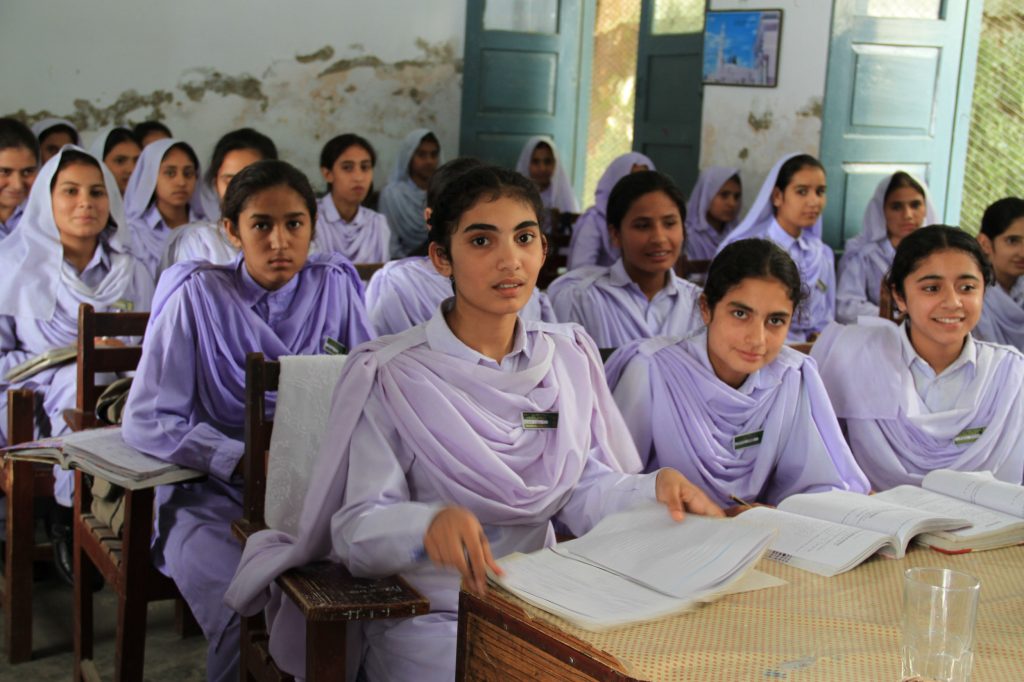 At the same time as education standards in Khyber Pakhtunkhwa's (KP) public school system have plummeted, overall literacy indicators are looking more grim. This is particularly true in districts such as Kohistan, where school enrolment for girls is shockingly low.
In fact, overall literacy rates in Pakistan have declined by two per cent over the past two years, according to the Pakistan Economic Survey, 2014- 2015. Although literacy rates in all provinces are low, with a pronounced gap between female and male literacy levels, KP and Balochistan are the worst off, with female literacy at only 36 per cent and 25 per cent respectively, compared to male literacy levels of 72 per cent and 50 per cent. Sindh and Punjab have slightly better percentages at 43 per cent and 52 per cent for female literacy, but again, male literacy levels are higher at 71 per cent and 57 per cent. Large urban cities like Karachi, Lahore and Islamabad register higher literacy levels overall, averaging 85 per cent.
Committed educationists are deeply concerned. "Education remains in a state of emergency in Pakistan, with 6.5 million children not even in primary school, poorly trained teachers, dismal infrastructure, gender disparity, and alarmingly high numbers of dropouts," succinctly summed up one educationist.
In view of the urgency for education reform, a National Programme for Education, Vision 2030, was designed to introduce meaningful school curricula. This resulted in a detailed National Education Policy 2009 (NEP), which placed specific focus on girls' education, education-centred development, and the public sector.
NEP carried out several revisions of textbooks used in the public schools curricula, including reduction in the number of war heroes, war and weaponry; introduction of indigenous legends; social and literary contributions, and more emphasis on gender parity. A separate textbook of Ethics was prescribed and printed for non-Muslim students instead of the compulsory Islamiat textbooks. Information duplication was minimised: idioms and phrases that communicated hatred against other religions and nations were replaced with neutral idioms and phrases. Elementary and secondary grade textbook titles were inscribed with peace slogans.
NEP 2009 was endorsed at a joint national level declaration presided over by the then prime minister. National coordination for NEP 2009 was agreed upon by all the federating units who were present at the meeting.
This promising start towards a more egalitarian public education system was disrupted by political changes. The forward-looking 18th Constitutional Amendment introduced in 2010 promised greater provincial autonomy, including for the education sector. Despite their pledge to implement NEP 2009 however, the process of provincial school curriculum reform was not so smooth in KP as the ANP government, then in power, decided to adapt the newly-designed NEP curricula to fit local criteria, which included chapters on Pakhtun personalities.
In 2013, well after Vision 2030 of the NEP was underway, the process of curricula reforms in KP was again further disrupted. The Jamaat-e-Islami (JI), a coalition partner of the Pakistan Tehreek-e-Insaf (PTI) government in KP, decided they wanted to further 'amend' public school curricula in the province and proceeded to exert political pressure on PTI to reverse the changes introduced by the previous KP government.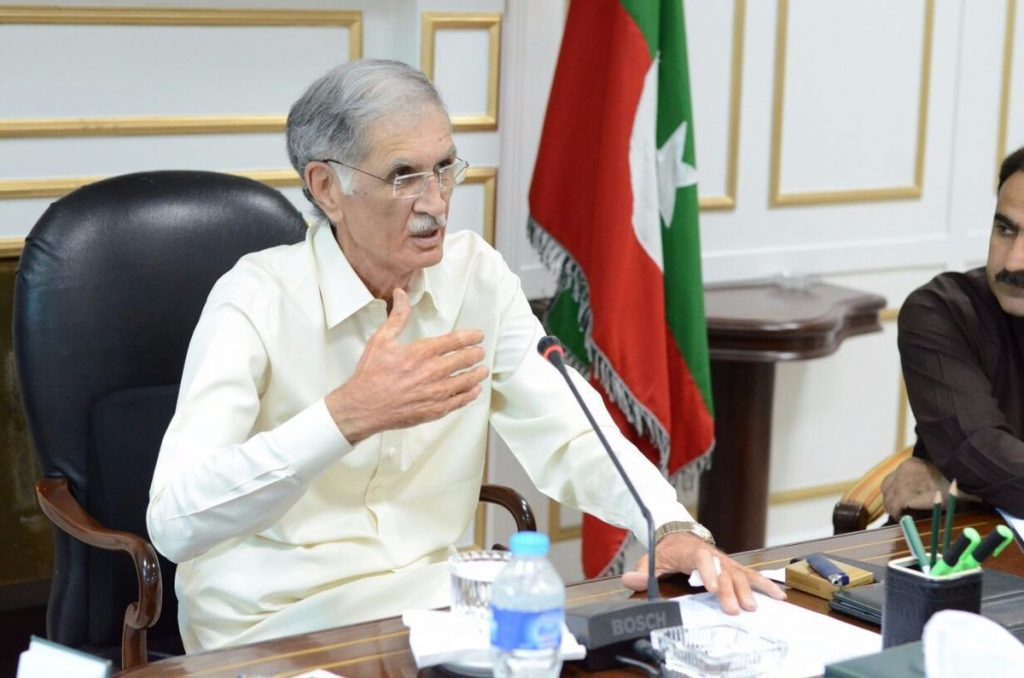 The JI warned the PTI government that what they deemed "objectionable material," had to be removed from the texts or "the JI would be independent to decide its future course of action." According to the Directorate of Curricula and Teacher Education (DCTE) Director, Bashir Hussain Shah, the provincial government caved in and accepted all JI demands.
As per their wishes/directives, secular chapters, considered "objectionable" by them were removed from textbooks. Instead, 18 Quranic verses were added to the grade 9 chemistry textbook; the JI also expressed reservations over images in science textbooks for grade 4 and demanded the exclusion of chapters on Raja Dahir and Ranjit Singh in Pakistan Studies grade 8.
In the revised curriculum, earlier verses on jihad were removed from the grade 9 Islamiat textbook, but were added to the grade 11 course. Additionally, the PTI government in KP agreed to the removal of pictures of schoolgirls with their heads uncovered, for the new academic session commencing April 1, 2015.
However, the PTI government managed to convince JI leaders to leave in chapters on Bacha Khan and other Pakhtun personalities in the syllabus.
Educationists in KP had already expressed concern in an article published in 2010, that the curricula for public schools had "constructed an isolationist mindset over the years that glorified war, considered everything different as 'the other' and hence an enemy, reinforced patriarchy, and distorted history to make it compatible with the needs of hypernationalism."
A recent study of school textbooks in use in KP is disturbing, as detailed in a comprehensive analysis of Textbooks of Hate or Peace? by Tahira Abdullah. Published by the Peace, Education and Development Foundation, this comparative review of textbooks was conducted across three political governments in the new millennium — the MMA coalition during 2002-2007; the ANP-led provincial government from 2008-2013; and the current KP coalition government of PTI and JI, from 2013 to date. A thorough and in-depth analysis was carried out of textbooks of Islamiat, Pakistan Studies, Urdu, English, Social Studies, Geography, History and General Knowledge, from grades 1 to 10.
The positives were few and far between, while the negatives predominated. First, the positives.
"My father is a professor, my mother is a doctor," reads one textbook; another textbook talks about both craftsmen and craftswomen. And yet another textbook explains the composition of the flag in lucid terms: "The green colour stands for Muslims; the white colour stands for minorities." The English textbooks include chapters on Begum Raana Liaquat Ali Khan; Friendship/Values; Health, Safety; The Population Crisis; Tobacco & Your Health and Environment.
The negatives are several, and worrying. There is the inclusion of Islamic religious material in textbooks of subjects other than Islamiat. Gender equality is often a missing factor: all poems in a textbook are by male poets. One insertion in a textbook is particularly offensive: Jashan-e-baychaargi, by Ahsaan Daanish, where the father informs the bridegroom, "Uski bhi khushi hogi tumhari jo raza ho; tum uskay liye doosre darje pe khuda ho" ("Whatever makes you happy will make her happy, since for her, you are the second tier of divinity" — the translation is from the book).
In chapters on Poverty, Education, Economic Development and Agriculture, women are completely omitted; none of the many outstanding Pakistani women who have excelled in these fields, find their way into the KP textbooks. One paragraph under Population Studies where women are considered brainless, reproductive machines can only arouse anger: "Literacy of women is very low, and they simply cannot comprehend the disadvantages of having a large number of children."
The omissions are several: in many textbooks, not a single woman is mentioned; no well-known men or women writers or other iconic figures who happen to be non-Muslim, are included. No classical literary works, either prose or poetry, find space in these textbooks either. And history is distorted.
A Pakistan Studies textbook for grade 5, states: "…one crore Hindus still living in [East] Pakistan whose interests were with India…. They were also trying to separate East Pakistan from West Pakistan. Hindus never sincerely accepted Pakistan as an independent country." The author, Tahira Abdullah, who carried out this detailed analysis, remarks: "There is no discussion of internal inequalities, imbalances, injustices, humiliations, insulting attitudes, crimes, etc.," which were key factors that led to the break-up of Pakistan and the creation of Bangladesh.
The worst, however, is the hate speech some textbooks are filled with, spreading fear, isolation and bigotry. Grade 5 students in Islamiat are taught that, "It is not permitted to foster deep and close friendship with non-Muslims." In another example from the same textbook, Hindus are accused of "plotting to subjugate and enslave Muslims of the subcontinent upon gaining independence from the British."
In a current Islamiat textbook, Christian armies are portrayed as "cowardly, lacking in belief, faith and valour." What about the numerous brave Christians, and other non-Muslims, who have served this nation with pride, even laying down their lives in the process? Where are the lofty ideals, the promise of equality of all citizens, irrespective of creed or sex, expressed in Pakistan's Constitution?
What impact can textbooks like these be expected to have on impressionable young minds? Overall, there is no mention of peace, pluralism or respect for religious diversity. Instead, there is blatant glorification of war, militarisation and weaponry. Is it any wonder that this country is producing dogmatic, prejudiced, misogynist individuals, leading to a divisive society.
It is irrelevant as to which party was, or is, in power — all children in the public school system suffer the fallout of insufficiently considered educational policies. KP is going down a dangerous path, brainwashing the pliable minds of millions of bright, intelligent children, by inculcating hatred and bigotry through hate-filled curricula, and destroying their inalienable right to a balanced, quality education.
Textbooks of Hate or Peace? is a must-read for education policy planners. Education needs to be given the priority and respect it deserves. KP's education policy planners cannot afford to abdicate their responsibilities. The future of Pakistan's children is at stake — they deserve to grow up in a country that believes in sustainable peace, pluralism and progress.
Next