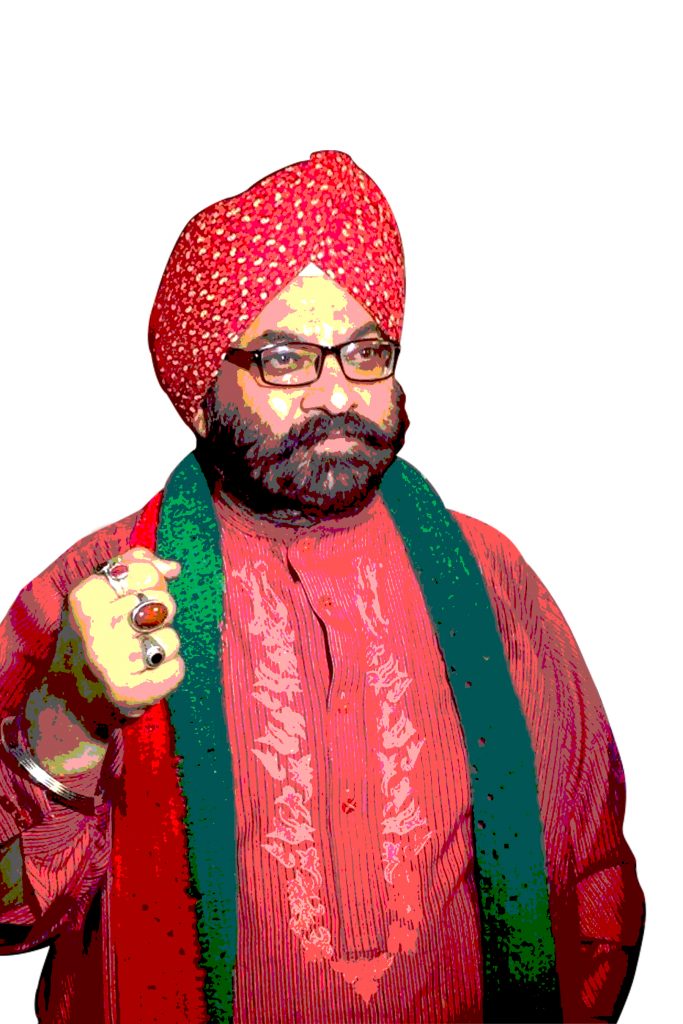 The target killing of Soran Singh, Pakistan Tehreek-e-Insaf (PTI) minority leader and Special Assistant to the Chief Minister Khyber Pakhtunkhwa on Minority Affairs, in the peaceful Pir Baba area of Buner district on April 22 caused a wave of fear to spread among minority communities throughout the province.
Sardar Soran Singh was shot dead with one bullet in the eye just a few meters away from his house in Pacha Kaley. He was on his way home after attending a funeral. Hundreds of people, including Muslims and Hindus from Buner, Swat, Swabi, Mardan and Peshawar, went to the funeral to offer their final respects to a man who was popular among followers of all faiths. His body, draped in a Pakistani flag, was cremated at a local Shamshan Ghat in accordance with Sikh rituals. He died in the village where he was born and acquired his early education before graduating from Government Degree College Daggar a few miles away.
Soran Singh is survived by a son and a daughter from his second wife. His first wife was an Indian national who went back to her country with their son and daughter after parting ways with him a decade ago. The slain political leader was a member of the Jamaat-e-Islami (JI) for nine years and was elected as a district nazim on the JI ticket before joining PTI in 2011. He became a member of the provincial assembly on a minority ticket in 2013. Soon after the incident, the TTP claimed responsibility for the killing, adding that their sharp shooters had killed Soran in Buner. Owing to resentment over the death of a minority leader, the banned terrorist outfit issued another statement saying that they targeted him because of his political importance and not because of his religious beliefs.
However, both their claims seem to have been false as the Swat Police arrested six persons in connection with the killing. The Deputy Inspector General (DIG) Swat region, Azad Khan, presented the accused persons to the media in Peshawar less than 72 hours after the incident. Azad Khan claimed that Baldev Kumar, a PTI district councillor from Barikot, Swat had hired assassins to kill Soran Singh. "Baldev wanted to become the minority MPA in 2013. Instead, PTI gave the party ticket to Soran Singh for the seat. Baldev's subsequent anger led to the inhuman killing of Sardar Soran Singh," the police official said. "Information from locals helped the police take a local criminal Behroz into custody within a few hours of the killing. This led to the arrest of his brother Akbar Ali and a target killer Mukhtiar from Swabi. A 30 bore pistol used in the attack was also recovered from them," Azad Khan told media persons.
The interrogation of the detained men led to the arrest of an assassin Said Jan from Chinglai, Buner. "Said Jan confessed that he was hired by Baldev Kumar for an agreed sum of one million rupees. Baldev was introduced to Said Jan by Alam Khan, Pakistan Muslim League-Nawaz's tehsil Naib Nazim from Puran, Shangla," DIG Azad Khan said, adding that in all six men have confessed to their involvement in the assassination. Soran Singh's cousin Roshan Singh, a school teacher, told Newsline that his untimely death left many in tears. "Soran was loved by everyone he met. He had more Muslim friends than Sikhs. Everybody liked him for his friendliness and liveliness. The whole village is grieving," Roshan said while wiping away his own tears. He praised the support extended to the grieving family by the local Muslim community. "The locals have made us forget our pain. Pir Baba bazar never experienced a complete shutter-down before this incident. Men, women, young and old, all joined us during the mourning. They have honoured us by taking care of our guests," Roshan Singh said.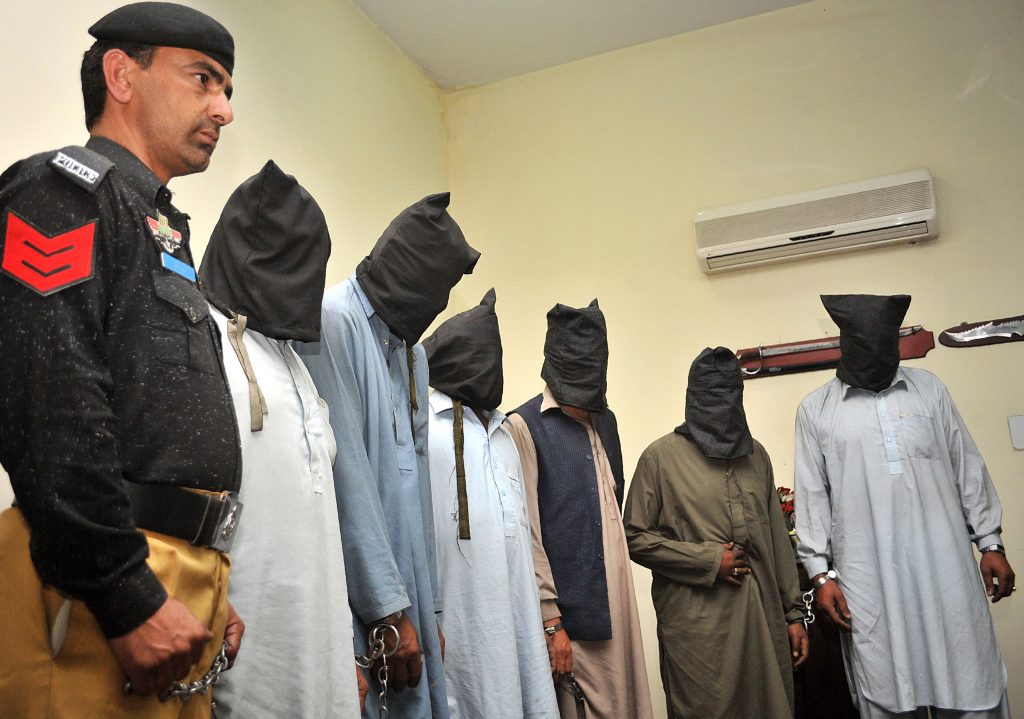 Nearly 50 Sikh families reside in Pir Baba area. Another 260 families live in other parts of Buner district. "We never felt insecure amongst our Muslim brothers and sisters even during the rise of the Taliban in 2008," Roshan recalled, adding they had temporarily shifted to Hassan Abdal with other internally displaced Sikhs as the fighting escalated in the region. More than 15,000 Sikhs live in different parts of Khyber Pakhtunkhwa and the Federally Administered Tribal Areas. At least 500 Sikh families live in Peshawar. Others live in Mardan, Nowshera, Buner, Swat, Lakki Marwat and Dera Ismail Khan. Their ancestors chose to stay in Pakistan instead of migrating to the Sikh-majority Punjab in India at the time of Partition in August 1947. "The birth and death place of Baba Guru Nanak is at Nankana Sahib in Pakistan. My grandparents chose to live here because they wanted to be closer to the holy site. We thank them for staying here and making us proud Pakistanis," said Gurjeet, a cosmetic shop owner in Hayatabad, Peshawar.
The lifestyle of the Sikhs living in the region is mostly similar to that of the Pashtuns. They speak fluent Pashto and follow most regional traditions. Their women observe strict purdah. Except for their distinctive and colourful turbans, it is hard to differentiate the Sikhs living in Tirah and Bara in Khyber Agency and Kurram Agency from Pashtuns as their Pashto accent is exactly the same as that of the Afridi and Orakzai tribes living there.
Jasbir Singh was born in Tirah valley, Khyber agency. His internally displaced family has been living with relations in Mohallah Jogan Shah in Dabgari, Peshawar, since 2014. "The Muslims accept us as their own in Tirah. Men and women attend funerals without any restrictions and we attend weddings only when invited, like elsewhere in the country," he said. However, not everyone feels secure in an environment where the space for the coexistence of different religious groups is shrinking.
Sardar Charan Jeet Singh, a businessman in Peshawar, feels the situation is no longer safe enough for minorities. "Every morning my wife tells me to leave my son behind at home. She says if I want to die, I should die alone and let our son live," he said. "The hatred against Sikhs and Hindus in our textbooks is only causing more intolerance against minorities. School books should lay emphasis on spreading love, not hatred, towards followers of other religions. That's what the Islam I read at school taught me," Charan Jeet said.
Arshad Yusufzai has worked for Voice of America and has published in The News International and Central Asia Online.
Next