Two days after the Lahore blast on March 27, Kulbhushan Yadav (also spelt Jadhav) confessed to spying for the Indian intelligence agency Research and Analysis Wing (RAW) on Pakistani national television. In a press conference led by DG ISPR, Lt. Gen. Asim Bajwa and Federal Information Minister Pervez Rashid, Yadav's video confession, still readily available on YouTube, was aired for the consumption of the audience — the Pakistani awaam.
But it is believed the Iranian President, Hassan Rouhani, who had been on a two-day state visit to Pakistan on March 25-26, was also among the intended audience. Yadav had reportedly been arrested earlier that month near the Pak-Iran border. The DG ISPR reported that Yadav was discussed in President Rouhani's meeting with army chief Raheel Sharif. However, this was categorically denied by the Iranian President.
Pakistani military personnel refuted the Iranian leader's debunking of what they said were cold, hard facts. "It was evident that the Iranian president wasn't too keen on the discussion. He wasn't interested in any mention of India and only wanted to discuss Pak-Iran bilateral ties," says an ISI official wishing anonymity. "Even so, not only Yadav, but even cross-border espionage and RAW's involvement in Iran were discussed with President Rouhani." Proof of RAW's presence in Iran, especially across the Balochistan border, was reportedly shared with other Iranian authorities as well. "The world knows about India's interests in Chabahar Port, and how New Delhi is eyeing the sea route through Iran. They are trying to present Chabahar as an alternative to Gwadar. Jeopardising the China Pakistan Economic Corridor (CPEC) is highest on RAW's agenda right now," he adds.
While addressing a seminar titled 'Peace and Prosperity in Balochistan and CPEC,' in Gwadar, army chief Raheel Sharif formally asserted that RAW is blatantly trying to destablise the CPEC.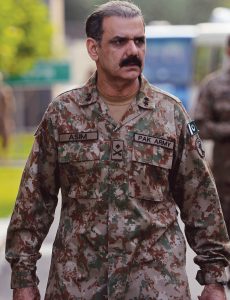 "Hostile intelligence agencies averse to this grand project, especially the Indian intelligence agency RAW, are blatantly involved in destabilising Pakistan," he said. "As COAS, I assure you of the security of the CPEC, which is our national undertaking. We won't leave any stone unturned [to that end] and continue to watch closely at every step," he added. While Indian officials, including navy chief RK Dhowan, have accepted that Yadav was indeed a former Indian navy officer, they deny allegations of espionage. This despite the fact that in his video confession Yadav says his task was to instigate insurgency and fuel separatism in Balochistan, all of which was being funded and supported by India.
Indian intelligence officials respond ed with the claim that there are "multiple errors" in Yadav's testimony which hint at coercion, despite the former Indian navy officer's claim to the contrary in the video footage. Yadav asserts that he reported to a joint secretary in RAW called Anil Kumar Gupta, but the Indian intelligence officials contend that there is no one who goes by that name in any senior position at RAW.
The timing of Yadav's video confession has raised a few eyebrows in Pakistan as well. While it came just days after the Lahore Easter bombing and overlapped with President Rouhani's visit, it even more critically coincided with the Pakistani Joint Investigation Team (JIT)'s visit to Pathankot to probe the attack on the Indian airbase in January.
"Our JIT wasn't even allowed to go inside the base and see the area which was targeted by the attackers," says a foreign office official. "The Indian officials had made tall claims of the attack originating in Pakistan, following which the government took action in Bahawalpur, but the Indian authorities weren't willing to reveal any proof to our team."
According to reports, the JIT said they weren't given any conclusive evidence against Jaish-e-Muhammad (JeM) chief Masood Azhar's link to the attacks. They even hinted at the Pathankot attack being an inside job.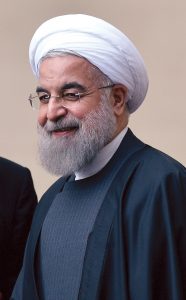 Azhar had been detained in January after Indian intelligence claims that they had traced a call from one of the Pathankot attackers to Bahawalpur, who was talking to his mother in Seraiki. Pakistani authorities had raided and sealed JeM offices in Bahawalpur, and are even now targeting them as a part of the ongoing military operation, Zarb-e-Ahan, in southern Punjab.
According to an intelligence official involved in the Punjab operation, a 'hit-list' has been finalised, with the security forces targeting all banned outfits. "We are not discriminating on the basis of ideologies. Militants affiliated with the Lashkar-e-Jhangvi, Jaish-e-Muhammad or any other banned groups are on the hit-list and will be targeted," he said.
The Pathankot attack had come a week after Indian Prime Minister Narendra Modi's "ice-breaking" visit to Lahore on Christmas. That trip itself was the corollary of amiable talks between the two premiers on the sidelines of the Climate Change summit in Paris a month before that. The meeting in Paris eased Indo-Pak tensions in a year which simultaneously saw the BJP-led government relying on anti-Pakistan rhetoric to woo their vote bank in crucial state elections in Bihar and Kashmir.
While the Pathankot attack derailed the talks, the spy games being played out publicly have further exacerbated the distrust. A senior foreign ministry official however, remains hopeful. "There is no doubt that we've seen positive gestures from both the countries. Talks are the only solution for all Indo-Pak problems and hence both foreign secretaries should meet as soon as possible. We need to conduct the long-stalled NSA level talks," he says.
Following the Lahore attack, Modi had called Nawaz to share grief and express solidarity on India's behalf. Nawaz reciprocated on April 11 after more than 100 people were killed in a temple fire in Kerala.
According to senior officials, the Modi-Nawaz conversation was brief, but the two premiers found enough time to talk about peace and the resolution of bilateral issues.
Kunwar Khuldune Shahid is a journalist and writer based in Lahore.
Next