Panama and the PM's Princelings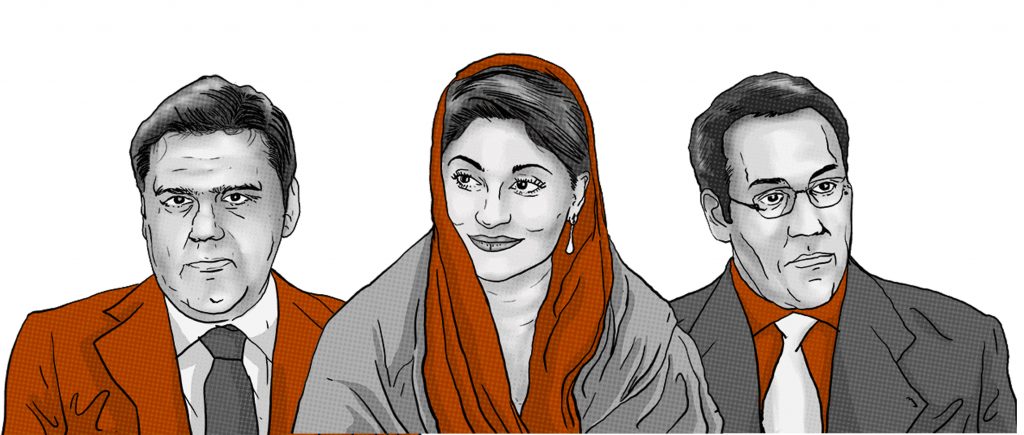 If one goes by the leaked Mossack Fonseca documents from Panama, in 1993-94, Maryam Nawaz, age 20, and her youngest brother, Hussain Nawaz, age 13, established two offshore companies worth millions of dollars. Incidentally, this was the time when Prime Minister Nawaz Sharif drew criticism at home for awarding the multi-billion rupee contract for the Lahore-Islamabad motorway to a foreign company at a highly inflated rate — and that too in complete violation of the relevant rules and regulations.
Additionally, at the same time, Sharif was publicly lambasted for selling the public sector Muslim Commercial Bank to his industrialist friend, Mian Mansha, at a throwaway price. In December 2000, all assets of Nawaz Sharif's family in Pakistan were frozen after the military takeover by Gen. Pervez Musharraf. Nawaz Sharif and his son would have us believe that 20-year-old Hussain Nawaz went to Saudi Arabia, where he took a loan, built a steel factory, and in just four years, earned so much money that he not only repaid the loan in its entirety, but also, by his own admission, bought many businesses all over the world. By 2007-08, he was a billionaire, with expensive properties in London.
Prime Minister Nawaz Sharif and his children may not, as they insist, have committed any 'illegality' that can be proved, but their claims defy common sense. It is virtually impossible to believe that Sharif's children, especially at the tender ages they were at that time, could have earned and amassed that fabulous amount of wealth in their names. So where did it come from? The fact that the family established one shell company after another reinforces the suspicion that the origin of the finances they laid claim to was dubious, and the manner in which they were tucked away out of sight was aimed at hiding the ownership of the companies and properties.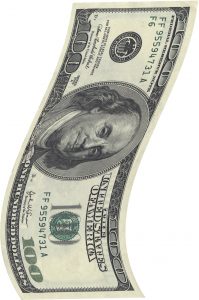 April 3, the International Consortium of Investigative Journalists (ICIJ) and the German newspaper Süddeutsche Zeitung revealed data from a big law firm, Mossack Fonseca, based in Panama, which created offshore or shell companies for clients from all over the world, including Pakistan. Most of the services the offshore industry provides are legal in the respective jurisdictions of the British Virgin Islands, the Channel Islands, the Bahamas, the Republic of Panama, the Republic of Seychelles, etc. Although no offshore entity was found to be directly owned by Prime Minister Nawaz Sharif, as many as four shell companies — Nescoll Limited, Nielson Holdings Limited, Coomber Group Inc., and Hangon Property Holdings Limited — are owned by three of his children, Maryam Nawaz, Hussain Nawaz and Hassan Nawaz. Furthermore it was revealed, as many as six properties were purchased in London during 2007 and 2008 through these offshore companies. Maryam is the owner of the British Virgin Islands-based firms, Nielsen Enterprises Limited and Nescoll Limited, set up in 1994 and 1993. On one of the documents released by ICIJ, the address listed for Nielsen Enterprises is Saroor Palace, Jeddah, Saudi Arabia. The document, dated June 2012, describes Maryam Nawaz as the "beneficial owner." She is also a shareholder of another company jointly owned by her and Hussain Nawaz. Hassan is the sole owner of Hangon Property Holdings.
The companies were last used to purchase six properties in London during 2007-8. According to the ICIJ, "Hussain and Maryam signed a document dated June 2007 that was part of a series of transactions in which Deutsche Bank Geneva, lent up to $13.8 million to Nescoll, Nielsen and another company, with their London properties as collateral." In July 2014, the two companies were transferred to another agent. Nescoll, Nielsen and Coomber entered into a mortgage deal of seven million pounds with a Swiss bank, Deutsche Bank (Suisse) SA, for four properties. Hangon bought two properties though a loan from the Bank of Scotland. Although Hangon's loan amount is not mentioned, documents indicate that the company itself was purchased from a Liberian citizen, along with its stock, for 5.5 million pounds by Hassan Nawaz in 2007.
The oldest company among the four is Nescoll Limited. It was registered on January 27, 1993. Nielson Holdings Limited was incorporated on April 14, 1994. Both of them subscribed to the services of Mossack Fonseca on July 26, 2006 and Minerva Services Limited, a British Virgin Island-based corporate service provider, acted as proxy shareholder, being represented through Neel Sehai and Mark Andrew. Mossack Fonseca was their administrator when Nescoll, Nielson and Coomber obtained a mortgage of seven millions pounds from the Swiss bank through these companies and purchased flats 16, 16a, 17, and 17a at Avenfield House, 118 Park Lane, London, W1K 7AF. While Maryam is the sole beneficial owner of Nescoll and Nielson, Coomber is jointly owned by Maryam and Hussain. Meanwhile, the Bank of Scotland sanctioned a loan of an unknown amount to Hassan-owned Hangon for the purchase of property at 1 Hyde Park Place, London, W2. Hassan transferred the company to another agent from Mossack Fonseca in 2008. The activities that followed are not available in the leaked record, and the remaining three companies also changed their agent in 2014, hence the post-transfer business remains unknown.
The Nawaz Sharif family meanwhile, kept denying ownership of any property in London. In a 1999 BBC Hard Talk interview (available online), Hassan Nawaz said, "I'm living on a rent basis which comes in every quarter from Pakistan. I'm not earning. I'm just like any other student living with his parents. I don't necessarily have to know the facts and who owns the flat, and who pays for the rent and who pays for my living." When the interviewer, Tim Sebastian, responded by saying the flat "is apparently owned by two offshore companies called Nielsen Enterprises Ltd and Nescoll Ltd, both registered in the British Virgin Islands and managed by a company in Switzerland," Hassan replied: "I've got nothing to say about that. I'm absolutely ignorant. What can I say?" The Panama documents, however, emphatically reveal the actual ownership of the apartments. When asked by Tim Sebastian about rumours of an offshore bank account, Hassan said, "I can speak on my behalf and say… that I do not own any offshore accounts in any country, in any bank." He added that all he had was a 'student account' from which he paid his fees and daily expenses.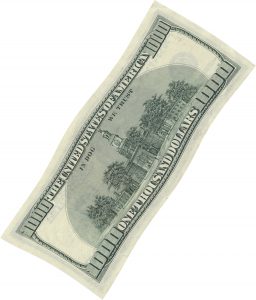 In the Panama documents, however, Hassan Nawaz Sharif has been described as "the sole director of Hangon Property Holdings Limited incorporated in the British Virgin Islands in February 2007, which acquired the Liberia-based firm Cascon Holdings Establishment Limited for about $11.2 million in August 2007." After the Panama Papers surfaced, Hussain Nawaz accepted the family's ownership of offshore companies Nielsen and Nescoll. "Those apartments are ours and those offshore companies are also ours," Hussain said in an interview after news of the Papers' leak broke. In a separate interview with The Express Tribune, Hussain said: "The Park Lane apartments in London are ours; two offshore companies, Nielsen and Nescoll, own these flats and I am the beneficial owner of these companies, working under a trust held by my sister Maryam Nawaz Sharif." He also revealed ownership of three offshore companies, but claimed to have never invested "black money" anywhere in the world. Hussain Nawaz confirmed the names of the three companies operated by the Sharif family that have been mentioned in the Panama papers, but added that Maryam Nawaz does not own any possession in the form of property. The Panama documents, however, showed Maryam did own an offshore company, that in turn owned flats in London. Hussain contended that two apartments were bought in London after selling a steel factory operating in Saudi Arabia. He denied claims of any business partnerships in Pakistan and stated that no advantages were taken from the governments of the UK and Saudi Arabia in regard to the family's businesses.
Experts however, demur. They maintain there is enough data to signify dubious dealings in the offshore companies belonging to Nawaz Sharif's children. According to them, anyone who wants to avoid or evade taxes or who hides assets, sets up an offshore company in a tax haven. An offshore company is usually set up precisely for that reason: to conceal assets. It has nothing to do with actually conducting business; its primary purpose is secrecy. The logic offered by the PM's son as the reason for setting up offshore accounts was that they offer tax advantages. So while this may answer the question about what made PM Nawaz Sharif's family members use dubious offshore accounts rather than direct, formal channels to see to their banking needs, the bigger question that no one from the Sharif family has yet been able to answer is: from where did these young men and woman get such fabulous amounts of money?
All the circumstantial evidence gathered pointedly suggests that Nawaz Sharif made gigantic amounts of money through kickbacks in projects like the motorway and by privatising public sector companies and selling them at dirt cheap rates to his cronies. The profits accruing from these dubious deals were then used to create shell companies in the name of Sharif's children. The offshore companies of Nawaz Sharif's children have been protected by what is called 'layering.'
Layering is a method of book-keeping in which assets owned by offshore companies are camouflaged by additional secrecy. This is done by vesting the ownership of one offshore company in another offshore company along with the use of bearer shares. Thus, laws, rules and mechanisms favour the super-rich. So will the mega-wealthy Sharifs get away after suffering only the scourge of a media trial — or do the real powers-that-be finally mean business?
Next