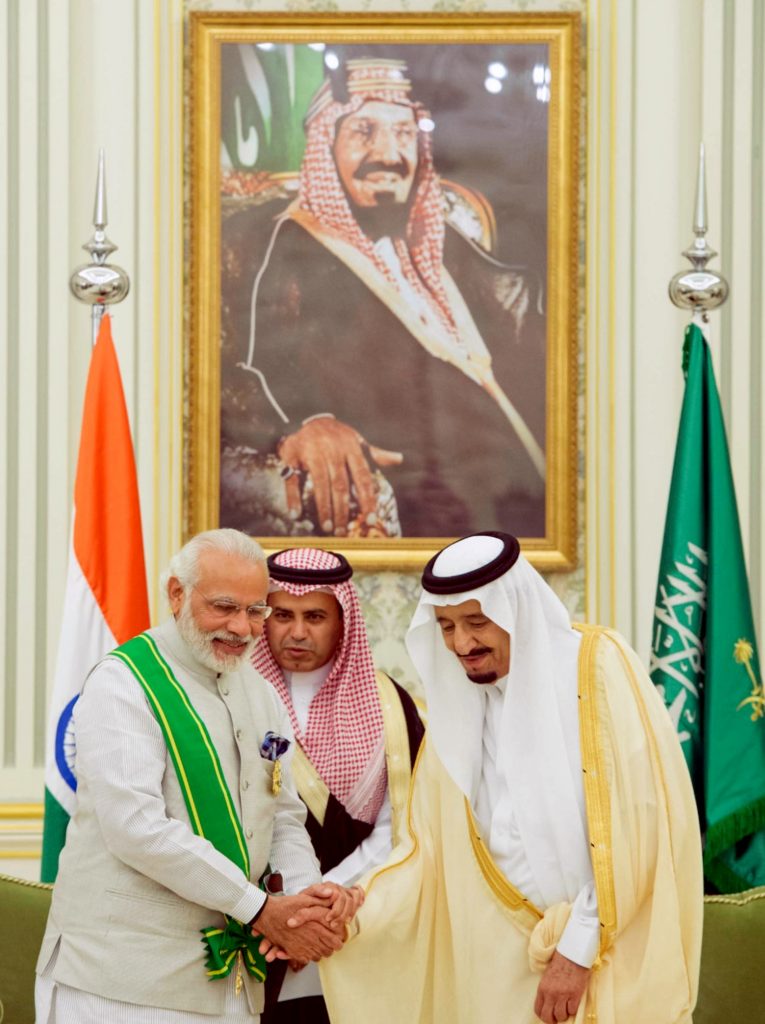 Arch rivals since Partition, Pakistan and India are always in competition with each other — from trade, to defence capabilities, to cricket. With the election of Modi as Indian Prime Minister, this race has gotten even more intense — and Pakistan seems to be at the losing end.
From the beginning of his tenure, Modi's foreign policy has been based on enhancing India's political engagement with countries in the immediate and extended neighbourhood — and beyond. Increasingly, this policy has been paying generous dividends. From being an international pariah just a few years ago on account of his role in the Gujrat carnage, from being refused entry to the US and snubbed by the UK, Modi today seems to have kissed and made up with all his detractors. And in the process, this shrewd diplomat has been winning investment and support globally. As Indian political commentator Sudheendra Kulkarni noted in one of his op-eds, the real question for Modi's diplomacy is this: "Can New Delhi make new friends with Islamabad's old friends, so that Pakistan cannot rely on the latter's support to hurt India?"
In his recent visit to Saudi Arabia — one of the biggest and, for many, Pakistan's staunchest ally — Modi seems to have forged strong new ties with the Kingdom.
Apart from the photo-ops which showed effusive camaraderie — if not real affection — between the heads of state, during his meeting with King Salman, Modi and the Saudi monarch signed five agreements, including those relating to intelligence sharing between both countries, labour cooperation and one to enhance mutual investments in the private sector.
The joint statement issued after the Modi-Salman meeting said, "The two leaders underlined the close and friendly bilateral ties, deep-rooted in shared history and sustained and nourished through growing economic partnership, multi-faceted cooperation and vibrant people-to-people contacts."
In an apparent reference to Pakistan, the statement also called for countries to end their support for terror organisations. "They called on all states to reject the use of terrorism against other countries; dismantle terrorism infrastructures where they happen to exist," the statement read.
Historically, India's ties with Saudi Arabia have revolved mostly around energy-related concerns. Saudi Arabia is the biggest oil supplier to India, with, according to the latest figures, India importing 1.12 million barrels of oil per day from Saudi Arabia. Apart from this ongoing arrangement, Modi's trip is now expected to engender other economic prospects for India.
In his meeting with Modi, the head of Aramco, one of the leading oil companies in Saudi Arabia, said, "Aramco looks to India as its number one target for investment."
A week before Modi's visit, Saudi Arabia and USA had imposed joint sanctions against some individuals who allegedly belonged to Lashkar-e-Taiba — a Pakistan based terror group that operates in India.
After Modi's visit, Saudia Arabia took this line further. The Kingdom and India announced furthering their defense and strategic partnership. Both leaders agreed to increase these ties "through joint military exercises, and an exchange of visits by military personnel and experts… of ships and aircrafts, and the supply of arms and ammunition and their joint development."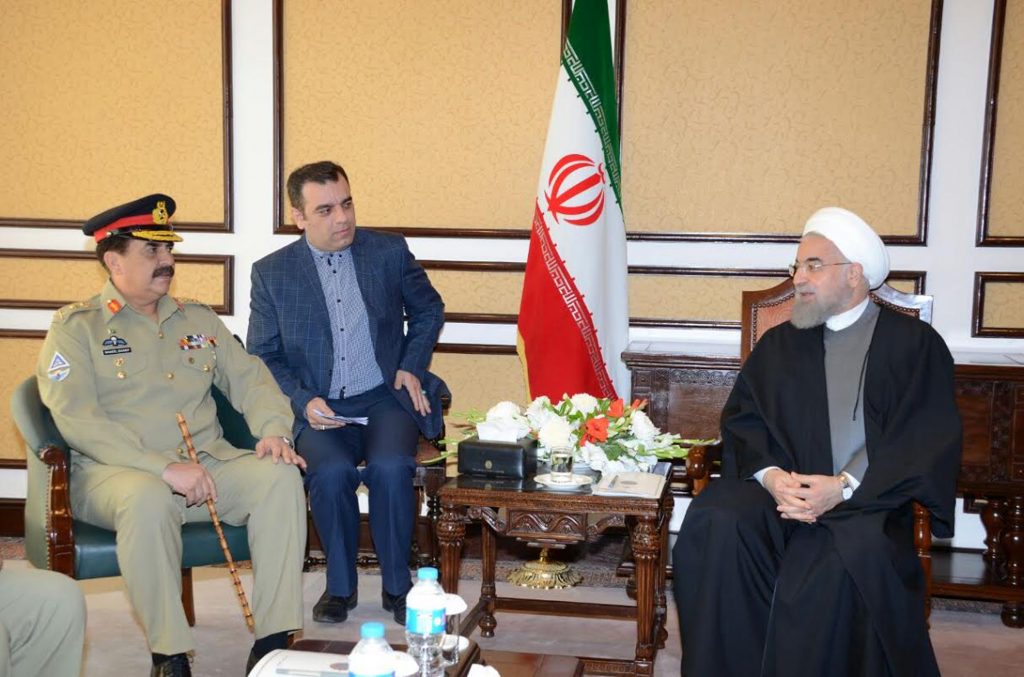 Faisal Muhammad, a Research Fellow with the Centre for International Strategic Studies, Islamabad, believes Modi's foreign policy has two objectives. The first one he thinks is "playing a greater role at the regional and global stage on the back of growing economic prowess," and the second, "to secure India from another terrorist attack."
Muhammad believes that to pursue its first goal, India has reinvigorated economic and energy cooperation with regional countries, and expanded defence and security ties with regional and global powers. To achieve the second objective, he contends, India has engaged regional and major powers in talks on countering-terrorism
"India believes that the next terrorist attack on its soil will emanate from Pakistan. Thus, its strategy has been to corner Pakistan on the issue of terrorism," says Muhammad.
Senior Indian journalist, Rezaul Laskar concurs, saying it is obvious that the new Indian government has tried to corner Pakistan by using the issue of terrorism. "This has been parallel to the efforts by the government to engage with Prime Minister Nawaz Sharif," he states.
India has tried to engage the US, China and Saudi Arabia to impose financial sanctions against terrorist groups such as Lashkar-e-Taiba and Jaish-e-Muhammad. This has been an ongoing effort since Modi took the reins of power.
A joint declaration on combating terrorism after the first round of India-US strategic and commercial dialogue back in September 2015 discussed the issue of Pakistan-based terror groups and the threat they posed. The statement spoke of the "threat posed by entities such as Al-Qaeda and its affiliates, Lashkar-e-Taiba, Jaish-e-Mohammad, D Company, and the Haqqani Network, and other regional groups that seek to undermine stability in South Asia."
India had also asked the UN to designate Jaish-e-Muhammad Chief, Masood Azhar, as an "international terrorist." However, the move was blocked by China on 'procedural grounds.'
That apart, Laskar believes there is growing concern around the world about the existence of terror groups in Pakistan. "This is an issue that seems to be driving policy in the case, say [even] for example, China. Beijing has repeatedly taken up the issue of the East Turkestan Islamic Movement (ETIM) with Islamabad," says Laskar.
As for Pakistan's relationship with its neighbours and other 'brotherly countries,' while Pakistan has significant trade ties with Iran, China, Saudi Arabia and Afghanistan, the main aspect of its relationships is security-centric.
Ali Ahsan, an independent International Relations researcher based in Multan, contends Pakistan's relationships with its neighbours largely depend on security and strategy issues, while India is regarded as a huge market for all Middle East states. "Decades of investment, cooperation, and trade have boosted Indian influence in Riyadh and Tehran," he maintains.
And even as work on the China-Pakistan Economic Corridor is underway, Pakistan faces many difficulties in the region — especially Balochistan. After years of discrimination and state oppression, many disgruntled Balochis have taken up arms against the state. Pakistan has always maintained that the Indian intelligence agency, RAW, is providing funds and arms to the Baloch insurgents. And while talk of 'dossiers full of evidence' has been ongoing, until recently, Pakistan had failed to present any solid proof of Indian involvement.
When Kulbhushan Yadav was arrested last month, it was validation for Pakistan. After much interrogation, he was presented before the media last month as an Indian spy working on-ground in Afghanistan and Pakistan. Interviews with Yadav presented solid evidence of RAW involvement, but although the Indian government acknowledged he was their national and a former India naval officer, it denied he had any RAW links — a common practice in espionage.
The timing of his arrest was particularly interesting: it was announced a day before Iranian President Hasan Rouhani's visit to Pakistan. After his meeting with President Rouhani, DG ISPR General Asim Bajwa tweeted that the Chief of Army Staff, General Raheel Sharif discussed the involvement of RAW in Pakistan's internal affairs. However, during a press conference, President Rouhani denied having talked about this issue.
But the ISPR refused to bend. It reiterated its position, with the DG ISPR tweeting the text of the conversation. It read: "There is a concern that RAW is involved in Pakistan, especially in Balochistan, and sometimes it also uses the soil of our brother country Iran."
While many termed this a diplomatic blunder, some believe it was done deliberately to counter the Chabahar Port project.
Iran and India decided to develop the Chabahar Port in Iran near the Pakistan border with the aim of bypassing Pakistan to transport goods to Afghanistan and beyond to the Central Asian countries. Chabahar is seen as a response to the Gwadar port, which is located only 72 kilometres from it. The Iranian government has given it the status of a Free Trade and Industrial Zone, thus lending it greater significance.
Chabahar offers direct competition to Gwadar and India has built a road joining the Afghan city of Herat with the port — worrying Pakistan even more.
Faisal Muhammad notes that Chabahar has provided Afghanistan another route for its trade with the wider world. "If Chabahar becomes a major port in the region, within a few years Pakistan will lose significant revenues that it currently earns from the Afghan transit trade via Karachi," he says.
Chabahar lends credence to claims of Modi's minus-Pakistan policy, and India's growing ties with Iran, Afghanistan and now Saudi Arabia further strengthen this argument.
Pakistan, meanwhile continues to depend on its 'strategic geographical location' and its assumed exclusivity of relations with 'brotherly countries' — an assumption which journalist and anchor Nasim Zehra maintains is erroneous. "Nation states don't conduct trade on the basis of exclusivity, but keeping in view where their best interests lie," she says.
Rezaul Laskar contends that he doesn't see India's improving relations in the region being at the cost of Pakistan's ties with China or Saudi Arabia — at least in the near future. Faisal Muhammad, however, predicts, "India, under PM Modi, has demonstrated that if Pakistan is not ready for economic integration and regional connectivity, regional countries can move ahead without Pakistan."
The ball is now unarguably in Pakistan's court: cooperate with neighbours and regional states in security and economic activities, or witness itself being increasingly isolated.
Next