Cross-Border Conversations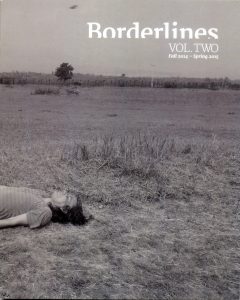 In this troubled world, where migration, borders and boundaries have become a burning issue and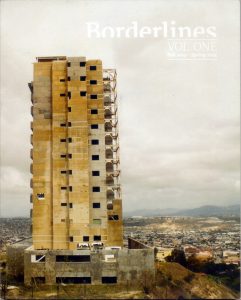 raised many contentious debates on issues of ethnicity, of nationhood, nationality and faith, the role of culture and the arts as a means of opening up a multicultural, multi-ethnic discourse has become increasingly important.
In 2000, Sehba Sarwar, the Karachi-born writer and filmmaker, set up a non-profit, grassroots organisation, Voices Breaking Boundaries (VBB). She began on a very small scale and, with help from four other writers, set up a literary collective. But soon this expanded and developed to include performance, visual arts, cinema and other forms of cultural expression with the avowed aim to "cross borders, sustain dialogue and incite social justice through art." VBB's many cultural productions include an exploration of "issues connected to education, race, women's rights [and] demography changes."
Last month in Houston, VBB launched Borderlines Volume Two, the second catalogue in its living room art series, which is particularly unusual because its cultural activities, ranging from literature and installation art to documentary films and photographs, take place in private homes as well as open spaces, thus merging the dividing line between the public and the personal. So far the series has been catalogued in two publications, Borderlines: Volume One (Fall-2013-Spring 2014) and Borderlines: Volume Two (Fall 2014-2015) — a third is due shortly — which were introduced at the Karachi Literature Festival in 2016. These journals include a collection of thought-provoking articles, memoir essays and interviews, which range from issues relating to the borders between the nations of North America to those of South Asia.
In Volume One, the introduction, 'When Things Go Wrong at the Border' by the co-editor Margot Gayle Backus, describes her first encounter with the living room art series. She writes: "My daughter and I walked up to one of the two houses in which the exhibit was installed, and we were each given a passport. I noticed there were a lot of fences set up in various places… I observed with delight how the physical set-up of the show made it impossible for me to distance myself from the visceral confusion and intimidation that border crossings arouse…After all, border crossings are always a little confusing, a little risky, even if one's papers are in order, even if one comes from a country whose passports carry power."
Volume One includes photographs, interviews, articles and memoirs which continue this discussion. In Houston, however, the theme has particular relevance to the Mexican American (Chicano) movement — an important chapter of Mexican American history. In the early nineteenth century, Texas belonged to Mexico but later, when it merged into the United States, its Mexican population was subjected to discrimination and hardship. This background and the continuing struggle of Mexican Americans to assert their rights, emerges with great clarity in 'Houston Chicano Movement' — an interview with the Chicano rights' activist, Daniel Bustamente.
Volume One also addresses the issue of conservation of architectural heritage in 'Erasure through Gentrification: A Neighbourhood Struggling For Preservation' which includes stunning photographs, and revolves around the theme of conservation of old and historic neighbourhoods in Houston, threatened by the developer's lobby, high-rise buildings and the demands of an expanding population.
As such, the article has a clear resonance with issues faced by many other cities, including Karachi. A bilingual article, 'Documentary Production in Tijuana' — written in Spanish with the English translation running alongside — revolves around the vitality of the films and the audio-visual culture of Tijuana. There is a particularly striking sequence of photographs capturing a performance art event, 'Bangladesh-India border crossing the Lines.' It portrays a solitary figure adopting different guises to negotiate his way through fences, smoke, fires and fields. The event was one of several in a programme, 'No Man's Land.'
Volume One also includes contributions by writers of South Asian origin. A poem by Shreerekha Subramanian, 'We're Gonna Smoke 'Em Out,' takes its ironic title from George Bush's famous speech. The poem questions the rhetoric of war and the definition of people as "us" and "them" by drawing parallels between the writer's own child living in the safety of the US and the photograph of a dead "olive-skinned" boy killed by American bombs in a distant land. The poem provides a thought-provoking prelude to Bapsi Sidhwa's article, 'Threat of War Between India and Pakistan Still a Reality,' which was originally written in 2002, as tensions between the two countries flared up again.
In marked contrast to this unending Indo-Pakistan hostility, several articles refer to the close interaction between individuals from different countries of South Asia. 'Expanding my Heart' by Chintan Modi, an Indian, tells of his visits to Pakistan and his sense of a "special affinity" with the country and his determination to defy his critics in India, to take advantage of every opportunity to "affirm friendship, connection and mutual understanding."
In 'Crossing Over,' the Pakistani writer Tehmina Ahmed shares stories of her trips to India. Ahmed makes a telling comment: "The love affair between those so-called enemies, India and Pakistan, is a star-crossed affair, although it refuses to go away altogether. There is something narcissistic about it, perhaps. For where else 'in another country' will you find people who are so much your own. And yet different." Ahmed also describes the many difficulties of getting a visa and the somewhat surreal experience of "simply walking across the border into India," as she travels onwards to a yoga ashram in Tamil Nadu.
The Bangladeshi writer Hafiza Nilofar Khan's memoir 'Crossing Borders on the Wings of Language,' speaks of another division — that of Pakistan in 1971, when East Pakistan broke away after a bitter and horrific conflict, to become an independent Bangladesh. At the time, the author was 10. Until then, as the daughter of a Pakistan Air Force officer, she was identified as a Pakistani and the language she spoke was Urdu. But during the 1971 conflict, all the Bengali officers and their families — including the author and her Sylhet-born parents — were confined to a concentration camp in Warsak. There, imbued with a new nationalistic consciousness as Bengalis, they set up a Bangla school and insisted that their children should learn Bangla. She goes on to describe her family's subsequent relocation to Bangladesh, but she never lost touch with Urdu and came to realise that, "though I couldn't simultaneously lay claim to two different pieces of land for my national identity, I could definitely cross borders with different languages."
Sehba Sarwar's memoir, 'That Long Afternoon,' tells of her struggle to cope with the death of her father in distant Karachi and her journey to the city to be reunited with her bereaved family. But on her return to Houston, her continuing awareness of her father's absence developed into the realisation that she should create a living room art production, 'Honouring Dissent/Descent' in her home.
The exhibition included an installation and images dedicated to her father, a medical doctor, a documentary about the student movement he initiated in the 1950s and other installations and photographs, including that of the Chicano movements by artists from both Karachi and Houston. Her fireplace was turned "into a collective shrine dedicated to heroes who have left us legacies of dissent." The exhibition was attended by some 400 visitors — people, who spoke in many different languages about borders and walls dividing their respective homelands.
Sarwar continues to address issues of home and homeland in Borderlines: Volume Two. Her essay 'What is Home?' refers to her project of that name where she led two story-telling workshops which reconstructed the narratives of women and children of South Asian origin living in Houston. Sarwar also explores the problems faced by refugees in her interview of Shirin Herman, the academic trainer at the Houston School's Independent Refugee Programme.
In a different vein, Nandita Bhavani, who belongs to a Sindhi Hindu family which had migrated to India at the time of Partition, describes her journeys to Pakistan in 'Revisiting Sindh,' which begins with an invitation to a conference, her exploration of Karachi where her mother was born and her discovery of places such as Makli, Sehwan and Larkana.
Sarwar and Bhavani's articles and Sarwar's interview of Shirin Herman, encapsulate the central theme in Volume Two, which deals with the VBB project, Migrations and Movements. The publication is introduced by co-editor Maria Gonzalvez in 'Understanding/Redefining/Dismantling Borders' and continues with different facets of the living room art series. It includes interviews with activists conveying egalitarian messages and giving voice to the voiceless.
There is a particularly thought-provoking article, 'In Between Here and there,' by Arlene Bowman. The author, a filmmaker, belongs to the Dine, one of the many indigenous nations of North America. She grew up in Phoenix Arizona, graduated with an MFA from UCLA, and moved to Canada in the hope of finding a society more accepting of the indigenous. But she continued to encounter prejudice and stereotyped assumptions, including the erroneous notion that she had received little education. She also points out that at one point indigenous tribes moved across North America unhindered by borders and comments on stereotyped perceptions popularised by Hollywood, which she has sought to change through her work as a filmmaker.
Next