One of the biggest stars in show business in Pakistan, Ahsan Khan recently starred in HUM TV's highly successful and celebrated serial Udaari and won three major awards for his performance.

He recently spoke to Newsline about the serial, the accolades it has received, the controversies it has sparked, and his plans for the future.
Jokes about child sexual abuse — the subject matter of your tremendously successful television serial, Udaari — made at a recent awards show, engendered widespread anger and outrage. What is your view of the matter?
I think the jokes were inappropriate, irresponsible and, to be perfectly honest, offensive. They were an insult to those who have suffered abuse. They represented a sort of lazy humour where a comedian chose to entertain by provoking and shocking people and by transgressing the limits of decency and decorum, instead of working hard to come up with original, intelligent and funny material.
You spoke out against the jokes in the media after the show. Why did you not take the comedian to task right there and then?
I do not believe that anyone was expecting jokes of this nature to be made at the show. I certainly was not. It took me a while to take them in and process them fully. Once they had sunk in, I felt that it was too late to respond. I also did not want to ruin someone else's party. This was a big awards show. A lot of hard work, toil and sweat had gone into preparing for it. It would have been churlish to make things unpleasant by getting into an argument with the comedian and initiating a fracas. Once the show was over, I acted swiftly and wasted no time in distancing myself from the jokes and condemning them without reservation.
You have also been criticised for having delivered some key lines of Paa Imtiaz, the child molester from Udaari, during the show, thus making light of a serious issue.
Yes, I am aware of the criticism. People who attended that show know that I was very reluctant to deliver the lines and had, in fact, initially refused. However, the crowd kept insisting I do so. I have always had trouble saying no to fans, friends and family and relented under the crowd's pressure. I should not have. I am man enough to take responsibility for my momentary lapse of judgement. This will not happen again.
At the end of the day, I am an optimist and feel that there is a silver lining to every cloud. And the controversy has, quite unexpectedly, had some positive results.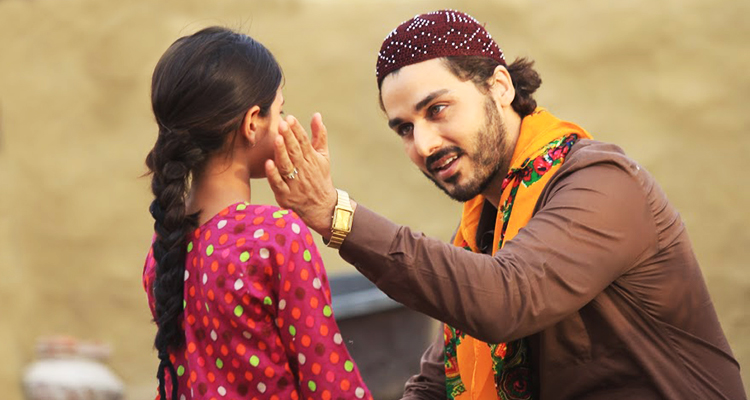 What have the positive results been?
The backlash to the jokes was huge. I think that this will help educate comedians in the country. They will start considering what the potential backlash could be to the material they choose to use in the future, and so prepare it with diligence, maturity and care. The possibility of a blowback will make them think twice about making jokes on taboo subjects such as child sexual abuse, rape and suicide.
Pakistani entertainers have been egregiously pushing the line of good taste in recent years. I think this controversy will go a long way towards reining them in. Also, the vigour and passion of the backlash has proved to the world that Pakistanis are people with strong morals and values. They will stand up for what they believe is right and are outraged when someone in their midst resorts to vulgarity, indecency and tastelessness.
And perhaps, most important, Udaari brought the issue of child sexual abuse to the forefront and started a vital, if somewhat uncomfortable, discussion on the topic. The controversy has kept the discussion alive.That the controversy will die down eventually is inevitable. The trick here is to properly channel the enormous energy of the backlash and focus it on addressing the problem of child sexual abuse.
What do you think of the apology that was issued by the comedian?
I believe it was a sincere and heartfelt apology. He is a young man with a good reputation in the industry. I think he made a huge mistake, but is genuinely contrite. Good people forgive and forget. We need to do the same and channel all of our anger and outrage towards addressing the problem of child sexual abuse. As humans, all of us make mistakes. Let us treat the offending comedian with the same magnanimity that we would want if and when we make mistakes in public.
What do you think of Udaari?
I think Udaari was a great serial. It was brave, intelligent, insightful, groundbreaking, responsible, and bold. It served the important function of holding up a mirror and forcing society to confront realities and tragedies that people find easier to ignore than face.It takes a lot of courage to address problems that have, heretofore, been conveniently ignored and swept under the rug.
I salute HUM TV for having had the courage to bring the subject of child sexual abuse to mainstream television in the form of Udaari. I pray that the future will bring many more projects that will help make child sexual abuse a thing of the past.
Were you happy when you were first offered the role of Imtiaz in Udaari?
The subject matter of the serial — child sexual abuse — was taboo and explosive. It was something Pakistani society had deliberately left untouched for a very long time. I was not sure how people would react to a protracted depiction of the issue on television. When Udaari came along, I was doing very well in my career as an actor. I was not sure I wanted to take a risk by playing a truly negative character.
In our country, the ability to look good and play a simple but positive character is all that has been historically required of young, male actors. I do not know of any big actors who have played truly bad characters. The only negative roles that have been played by top actors have been those of landlords, crime dons and the like, which, albeit negative, have some allure and charm.
The character of Imtiaz was different. It had absolutely no redeeming qualities. I could have killed my career by enacting such a persona non grata on television.
In addition to being an actor, I also work as a model. Udaari raised concerns that corporations might become uncomfortable about having me endorse their products after I played the embarrassing, and possibly hurting, friends and family members, especially my kids. I did not want them to be harassed at school because their father was playing the role of a child molester on television.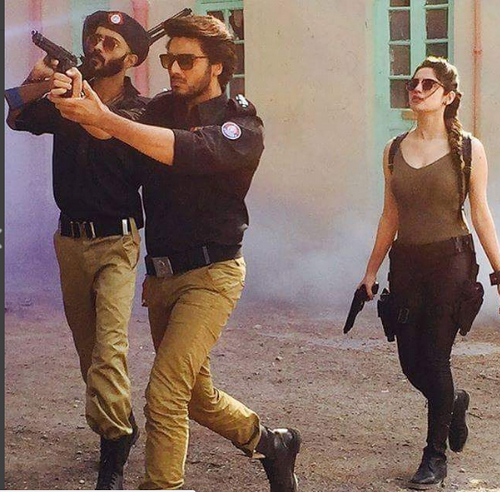 Why then did you agree to work in Udaari?
No real actor would ever say no to playing a character like Imtiaz's in Udaari! It is the role of a lifetime for serious, committed and competent actors. I had my misgivings and concerns, but could not pass up the opportunity to prove my mettle as an actor.
Has your interest in addressing the problem of child sexual abuse waned with the ending of Udaari?
Not at all. In fact, now that Udaari is over and I have more free time, I plan to do more to address the problem.
One, I plan to tour the world and talk about child sexual abuse in order to raise awareness and find solutions. Two, I want to work with the government and help bring about legislation that will make it easier to apprehend and punish child molesters. Three, I want to set up an anonymous helpline that abuse victims can call for support, guidance and help.
What other causes are important to you?
The right to education for everyone, the eradication of hunger, the elimination of poverty, and the end of social inequalities.
What do you plan to do next on television?
Udaari has made things difficult in that regard. I believe, and I say this with great humility, that Udaari raised the bar for young, male leading actors. It is no longer enough for them to just look good, dress up well, and play one-dimensional, positive characters. Good acting is no longer going to be expected just from veterans like Abid Ali, Firdaus Jamal, Muhammad Qavi, Bushra Ansari and Usma Gilani. In the post-Udaari world, young actors are going to be judged on the basis of their histrionic abilities as well.
Udaari also raised the expectations and demands of viewers who are no longer going to be satisfied with hackneyed stories of women being abused by their husbands and in-laws. People tolerated plays about long suffering-women only because little else was offered on television. They are going to demand more now. Producers, writers and directors are going to be forced to work hard and take risks to produce television plays that deal with new, novel, interesting and important issues.
I am looking for a role even more demanding than that of Imtiaz, in a serial of high calibre, for my next project.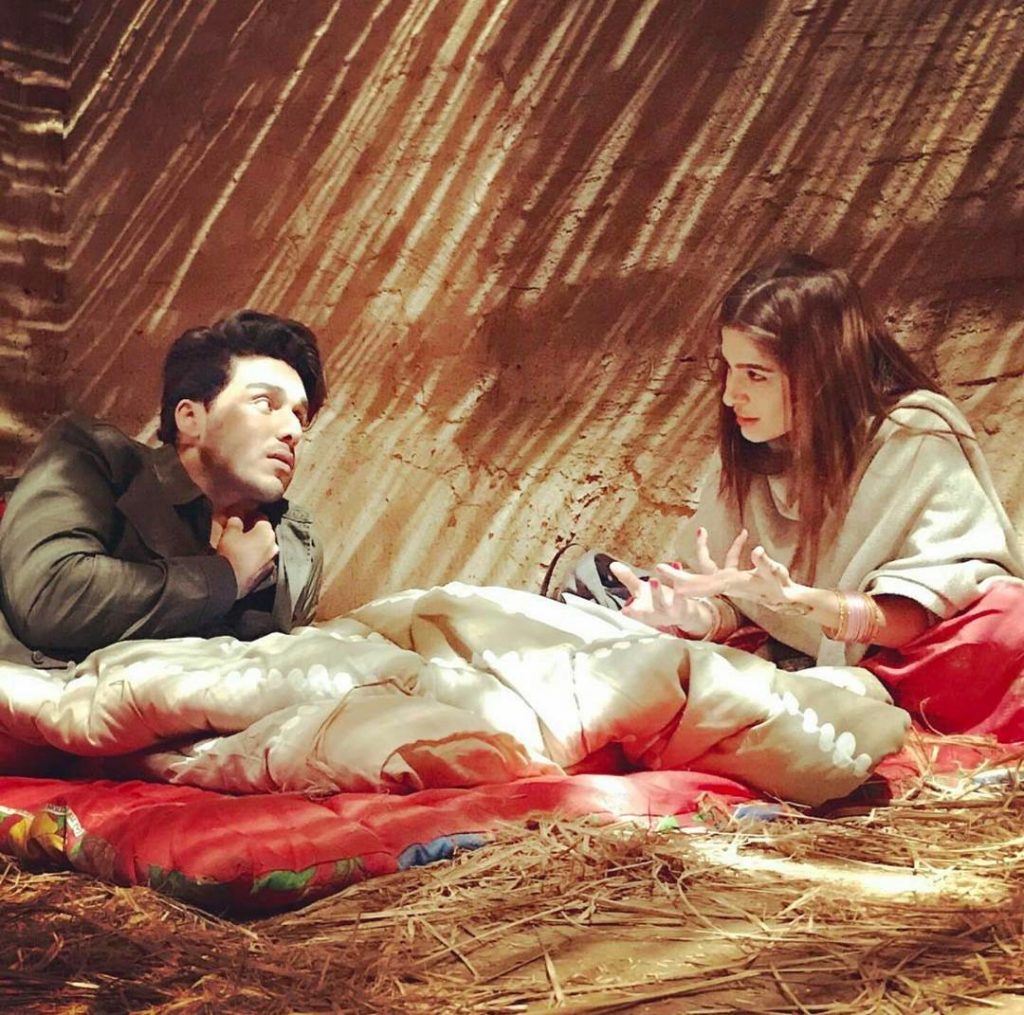 Do you plan to work in films in the future?
Yes, I do. In fact, I have two films — Chuppan Chupaia and Rehbra — on the floors at this time.
Chuppan Chupai is the directorial debut of Mohsin Ali who wrote Wrong Number. It is a dark comedy with a particularly funny screen-play. Neelam Muneer and I play the lead romantic couple. The cast also includes Talat Hussain, Rehan Sheikh, Sakina Samoo and Faizan Khawaja. Adnan Dhool of Soch has composed the music for Chuppan Chupai. The film has some really nice songs.
Rehbra is a romantic comedy in which I star opposite the lovely Ayesha Omar. It is being directed by Amin Iqbal and is scheduled for an Eid-ul-Azha release. The cast of the film includes Sehrish Khan, Sohail Sameer, Hina Bayat and Ghulam Mohiuddin.
Do either of the two films have a socially important theme like the serial Udaari?
No. The two films are essentially comedies and true to their genre. They are both very well-made, funny, entertaining films. I am, however, far from done with my career as an actor. InshaAllah, you will see me in a lot of meaningful films and plays in the future.
Some of your earlier films were less than memorable.
Those films belonged to a different era and time. They were charming in their own, old-fashioned way. Things have changed a great deal since then.
What do you feel has changed?
One, I have grown as a person and as an actor. Two, Pakistani cinema has come a long way in the last few years. Chuppan Chupai and Rehbra are both very good films. I am confident that viewers will appreciate them.
What is your opinion of Pakistan's resurgent film industry?
I feel that cinema in Pakistan is growing in a big way and is on the right track. It is my belief that, during the next decade or so, the Pakistani film industry will evolve into a major one internationally. It is already showing an artistic growth similar to the one seen in Iran in the sixties and seventies.
Why do you think Pakistani cinema will evolve into a major international industry?
I believe that Pakistani cinema has completely reinvented itself in the last few years. The availability of digital cameras, which are much less expensive than film cameras and do not use costly 35mm film stock, has helped attract a lot of the right people to the industry.
These are folks who have the passion, skill and talent for making good films, but not necessarily the finances. During the last decade, a number of Pakistani educational institutions have trained people in the art of filmmak-ing. Today, the industry is teeming with people who have a sound education in the field. A new breed of investors is also supporting Pakistani cinema nowadays. They are willing to take risks by backing groundbreaking films that are intelligent, artistic, and entertaining.
The taboo that was historically associated with the world of cinema in Pakistan has also faded over the years. Today the industry offers viable career opportunities to actors, directors, musicians, cinematographers, writers and a number of other people. A career in the field is both desirable and respectable in the current climate. The Pakistani film industry now attracts intelligent, talented, smart, skilled, and well-educated people. I am certain the future is even brighter and better.
Do you think Pakistani cinema is catching up with Indian cinema?
I do not think it is, and do not feel that it needs to. It needs to have its own culture, identity and ethos. The world does not need two Bollywoods.

What do you think of Indian cinema?
Historically, Indian films used to be divided broadly into commercial and art cinema. A lot of great art films were made by people like Satyajit Ray, Mrinal Sen, Ritwik Ghatak, and Tapan Sinha in the past. Today the two types of cinema have merged to a large extent. This is a great achievement. In recent years, India has produced excellent films like Three Idiots, Bajrangi Bhaijaan, Airlift, and Udta Punjab, that have both artistic and commercial merit. I have a lot of respect for the Indian film industry.
You also mentioned the Iranian film industry. Are you fond of Iranian cinema?
I do not care much for commercial Iranian films, but adore new-wave Iranian cinema. The films of Masoud Kimiai, Hajir Darioush, Hossein Shahabi, Samira Makhmalbaf, Majid Majidi, Asghar Farhadi and a few others represent cinema at its best.
Do you think Pakistani cinema is as good as Indian and Iranian cinema?
I do not think it is as good today, but firmly believe that, in a decade or so, we will be standing shoulder to shoulder with both Indian and Iranian cinema. We may never become as prolific as India, or even Iran, but we will make equally good films — hopefully even better ones. I have no doubt in my mind about that!
Next