Food Review: Siam Express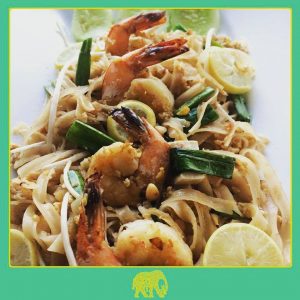 With its complex spices and fiery overtones, Thai cuisine is perfectly suited to the Pakistani palate. But the search for authentic Thai food in Karachi was less than satisfying. Fortunately, the gap has now been filled by Siam Express, which opened its doors a few months ago.
Driving down Khayaban-e-Mujahid, you can't miss the eye-catching gold and green elephant which announces the eatery's presence.
Siam Express is more of a take-away or order-in joint, the interior being rather small and basic. But don't be underwhelmed by the ambience. The food makes up for it.
For me, the benchmark of any Thai restaurant is the quality of its Tom Yum soup. A Thai staple, the restaurant must get this right. Siam delivers on this dish with a bang. The restaurant serves up a rustic, road-side style version with the signature, hot, sour and sweet balance of Thai cuisine, hitting the right notes. Chunky bits of galangal and sticks of lemon grass add authenticity. It is served with either chicken or prawns. There is also a creamy, more mellow version of the soup with a dash of coconut milk.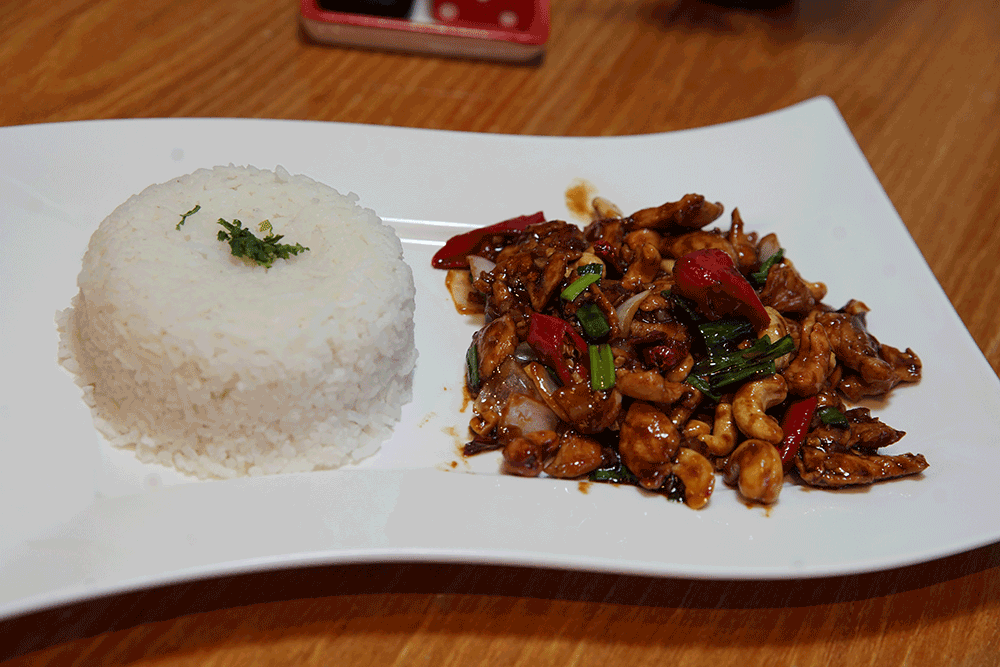 Besides the soups, the other starters are also worth trying. The chicken satay is perfectly cooked and served with a chunky peanut sauce. The extremely crisp spring rolls are filled with a spicy mince and herb mixture and served with a sweet and hot dipping sauce. But the rolls only work if you're dining in. They don't do well when transported home since they tend to lose their crisp quality.
The garlic prawns, flavoured with garlic and spring onions but not chilli for a change, are also worth mentioning. The papaya salad, another Thai staple, is also fresh and crunchy and packs a wallop in the chilli department…so be careful.
Siam Express does a very good green curry, which I personally prefer over red. The curry is creamy, spicy and with my favourite mini Thai aubergines bobbing around, adding an extra dimension when they pop under your teeth.
Other standouts include the succulent beef with black pepper sauce and the chicken with cashew nuts, generously sprinkled with crunchy roasted cashews and dried red chillies. The fried fish served with a Thai chilli sauce and the tamarind fish, which is the same fried fish doused in a spicy, tamarind sauce, are both delectable. The fillets are crisp on the outside and tender on the inside and the sauces will wake up your tastebuds. The Pad Thai, with flat rice noodles, roasted peanuts and slightly sweet undertones is also a winner.
The only dessert on offer right now is a gooey chocolate cake which, while probably good, seems a bit unimaginative. Perhaps some combination of fruit and ice cream or sorbets would be better suited to topping off a fiery Thai meal.
The owner of Siam Express has long nurtured a passion for Thai cooking. He underwent a cooking course in a culinary school in Thailand and has personally trained his chefs. Along with his son, he continues to carefully monitor food preparation, taking care to use authentic ingredients whether it's Thai ginger or Thai lemons.
Here's hoping that Siam Express continues churning out quality food and keeps its doors open, unlike most other Thai eateries which had cropped up in the past but disappeared soon after. Incidentally, the eatery is closed on Mondays.
Zahra Chughtai has worked and written for Pakistan's leading publications including Newsline, the Herald and Dawn. She continues to write freelance.
Next