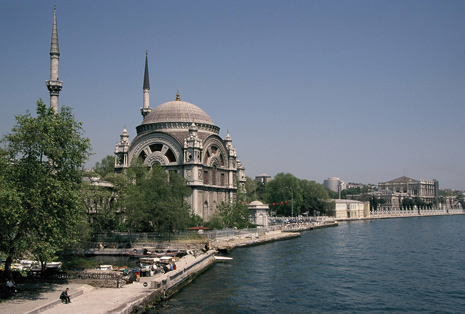 A photography exhibition titled, 'Turkey and Pakistan — Two Nations bonded by faith, culture and brotherhood' by Erkut Onart (May 17-21) at the Alliance Française, Karachi, celebrated the 70th anniversary of the establishment of diplomatic relations between the two countries. This exhibition was Onart's third in Pakistan; earlier he has exhibited his work in 2013 and in 2016.
A traveller as well as a passionate photographer, Onart has held exhibitions across the globe. Born in Edremit, Turkey, he attended college in Ankara, France and Italy. In 1964, he joined the Turkish Diplomatic Corps. His global lens allows him to get a feel of the culture and tone of a country and highlight the similarities and differences, in this case between Turkey and Pakistan.
His current exhibit features stills captured from the streets of Turkey. One of the more intriguing images, captured at eye level, is so realistic, that the viewer feels he can grab a bite from the food vendor or catch the tram on a blustery day.
Another interesting image is a shot of a wooden Trojan horse in Turkey. The image pays homage to the legendary town of Troy that is on the UNESCO World Heritage Site list. Incidentally, Troy did not exist in Greece, but in the Anatolian region of North West Turkey.
Interestingly, Onart's images of Pakistan also show street scenes that focus on the country's cultural heritage. He captures the historic Sehwan Sharif as it truly is — integrated into people's daily life. There is one photograph shot from the rooftop, that zooms in on the slightly dishevelled beauty that is representative of the majority of Pakistan's streets. The photographer, no stranger to Pakistan, makes us step back and look at what, to most, may seem humdrum or unsightly, and discover in it a certain charm that is uniquely ours.
Stylistically, Onart has captured the duality of the beauty of nature and man-made structures, cohabiting the same space across not one, but two, countries. In that respect the exhibition was a fascinating view for anyone who wanted to experience two cultures through one lens.
Next