Richard Linklater: Dream is Destiny review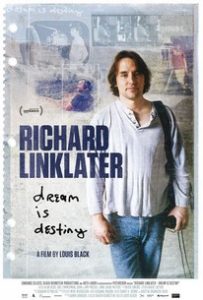 Many of Richard Linklater's films are semi-autobiographical; the characters he develops represent facets of his own persona, or a particular stage in his personal development. Much of what is already known about the director's life is through his films. The documentary Richard Linklater: Dream is Destiny (2016), takes a closer look at his trajectory as an artist. It sheds new light on the inspiration behind his ideas and the unique thought process that distinguishes him as an indie filmmaker.
Directed by Linklater's old friend and colleague, Louis Black (Editor of The Austin Chronicle and Director of SXSW film and music festival) and Karen Bernstein (an award-winning documentary producer), both of whom are natives of Austin, Texas, the documentary is Linklater-esque in tone and tempo. It is accurately in tune with the director's humble and self-effacing nature.
Linklater carved himself a place in mainstream cinema by providing innovative alternatives — Slacker (1991), Dazed and Confused (1993) and Boyhood (2013) — to predictable, run-of-the-mill Hollywood blockbusters. Although he has been directing films since 1990, this is the first biographical account that gets up-close and personal. It includes rare footage of his ranch in Bastrop, Texas, and goes behind the scenes on the set of his coming-of-age comedy, Everybody Wants Some (2016). In his library at the ranch, Linklater shows Black the plays he wrote as a college student and the notebooks in which he recorded his earliest reflections, some of which would later manifest themselves in his films.
Linklater explains how, growing up in remote Huntsville, Texas, in the late seventies and early eighties, he had never imagined that he would ever be a filmmaker. Back then, his ambitions revolved around becoming a major league baseball player and a novelist. His father and stepmother recall the time when, as a senior in high school, Linklater spent part of a summer in a cabin in the woods, attempting to write a biography of Fyodor Dostoevsky — something they thought was unusual for someone his age. It was not until he attended a playwriting class in college that Linklater felt a whole new world open up to him — one that would enable him to materialise the characters and visuals he had in mind. An entry in his notebook from this period reads, "I can lose myself in this yearning for 'more.'"
A member of his high school's baseball team, Linklater was one of the leading hitters in Houston. He attended college on a baseball scholarship. His Major League dreams were met with an abrupt end when he was diagnosed with a heart arrhythmia in his sophomore year. It was then that he gave his full attention to the arts — first writing, then theatre and finally, film, which Linklater discovered, was the medium that best suited him.
Actors, cinematographers, producers, studio executives and film-crew members who have at some point or another collaborated with Linklater, provide their personal recollections and insight into what it is like to work with the director. Linklater was one of the first American directors who demonstrated that films made outside of the Hollywood juggernaut, can be relevant and be noticed.
The writer is a staffer at Newsline Magazine. His website is at: www.alibhutto.com
Next